Manuscript Brands Builds Portfolio with new Lego Stationery Products
Manuscript Brands has been selected as the Exclusive UK Distributor of a new range of exciting Lego Stationery products – adding a global brand to a carefully selected existing product portfolio.
Lego 2.0 is the new generation of Lego stationery that features everything you would expect from the iconic brand including its hallmark brick-based technology. With Lego's universal appeal, Lego 2.0 has been cleverly branded without a specific theme, expanding its popularity to a wide variety of age groups.
The extensive range of Lego 2.0 products includes notebooks, gel pens, coloured pencils and highlighters which easily stack and build offering creative and easy storage. The convertible ruler, mechanical pencil, hard pencil case and some gel pen sets and are packaged with a traditional Lego minifigure and showcase the revered clipping technology Lego has made famous worldwide. [Continued.. Click here to read the full press release.] 
Contact Us to find out more about the Lego stationery collection.
[January 22]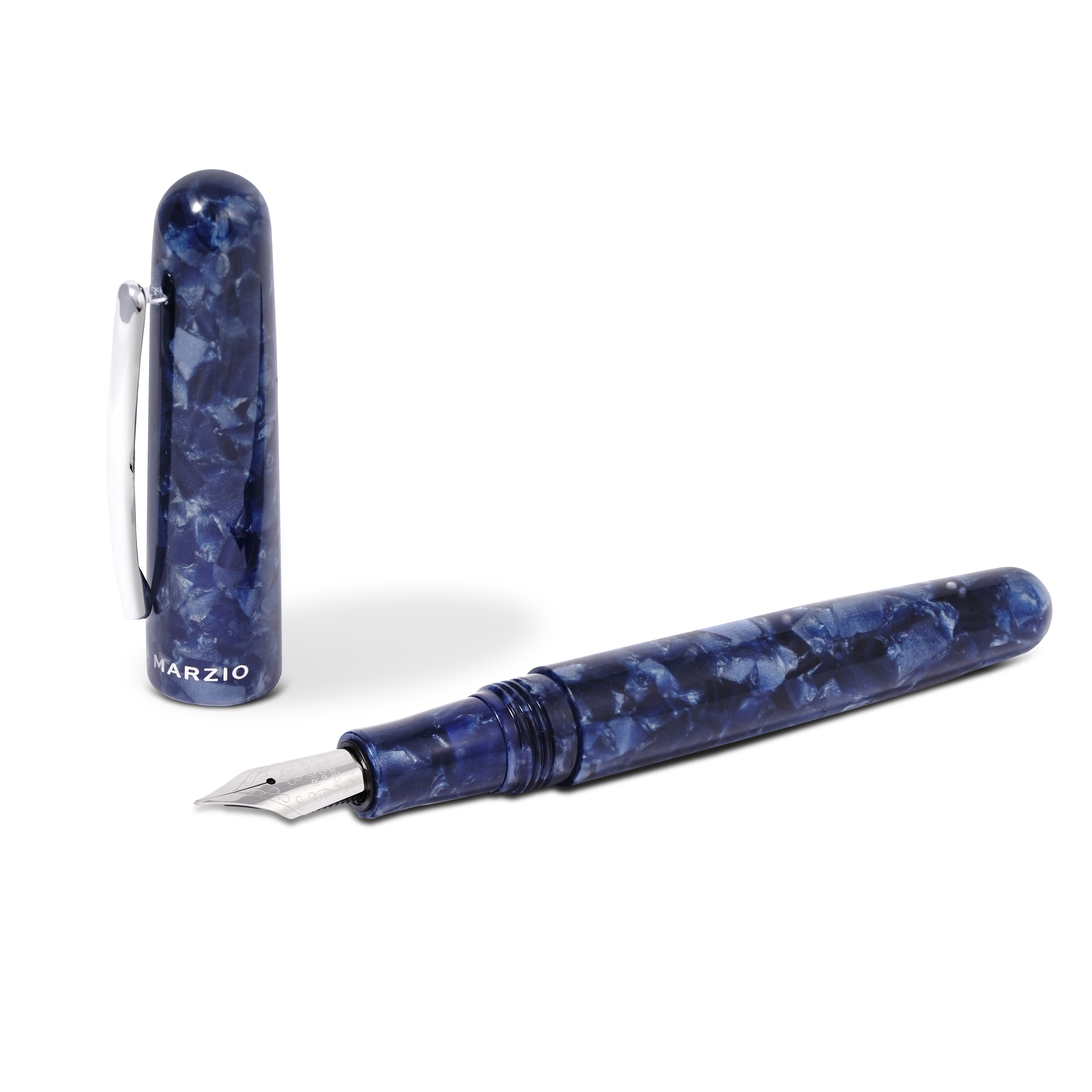 Manuscript Brands say 'Ciao' to New Italian range Campo Marzio
Manuscript Brands has been selected as the UK Distributor of stylish Italian brand Campo Marzio based in Rome.
Featuring on-trend writing instruments and accessories, the Campo Marzio Collection offers a contemporary feel with bold vibrant colours and the kind of elegance and class you would expect from an Italian product.
Founded in Rome in 1933, Campo Marzio has been creating stationery and accessories for nearly a century. Campo Marzio has extended its collection to the UK Market offering a beautiful and affordable collection of writing instruments, stylishly packaged in Campo Marzio's bold colour palette.
Contact Us to find out more about the Campo Marzio collection.
[January 22]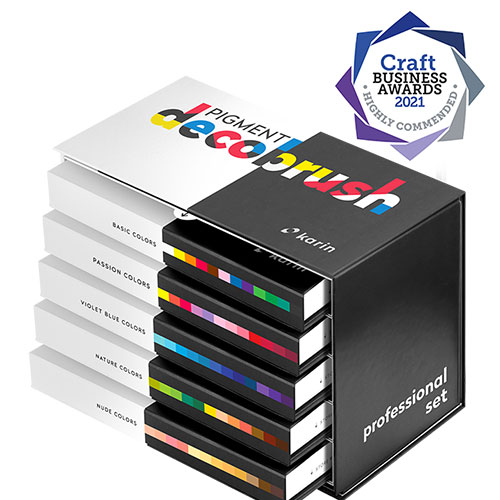 Karin's Pigment DecoBrush recieves a Highly Commended Award
Karin's Pigment DecoBrush Markers received recognition at the Craft Business Awards this month in the 'Best New Products' Category. Launched by Karin in 2021, Pigment DecoBrush markers with blendable technology, recieved a 'Highly Commended' award at the prestigious event. 
Now in its 16th year, the Craft Business Awards recognises emerging and big craft brands in the crafting industry. This year, nine Elite Industry Categories including Champion Brand and Product of the Year were judged by a panel of celebrities and industry professionals, with the finalists announced on 9 December 2021.
Manuscript Brands are proud to represent Karin here in the UK and this award is testament to Karin's exceptional detail, producing beautiful pens for both beginners and professionals alike. 
To explore our Karin portfolio find out more here.
[December 21]
New jewel - NOVANTA by Pininfarina
Pininfarina NOVANTA is made entirely in Italy. We'll repeat that. The Pininfarina NOVANTA fountain pen is made entirely in Italy. An incredible accolade for the Pininfarina Segno design house. 
Using high precision micromechanic techniques, Pininfarina has created 'the perfect balance between style and function.' Once again pushing the boundaries of pen design where history and innovation collide to form a futuristic pen model. 
With a calibrated nib, Novanta ensures high performance writing in all atmospheric conditions. Crafted with an aluminium body, the new Novanta fountain pen is without doubt very distinct in its shape and form and is available in three different colourways. 
[November 21]
Yookers Launch new Gaia collection 
Yookers have added to their popular Gaia range with three new colourways including red, black and blue marbled resins.
With clip detail and a partly transparent barrel it is an interesting design. Gaia doesn't disappoint with its smooth writing abilities. A fibre tip that can be exchanged with different tip widths to be used for precision drawing and writing. Using standard international ink cartridges Gaia has so many possibilities for creatives. A fibre tip pen that has a rainbow of ink colours available - a truly revolutionary design by Yookers. 
[November 21]
Gift Ideas by Diplomat
Diplomat has launched a new Gift box collection. Elevating their much loved Aero and Excellence pen models and creating a stunning gift box with the addition of ink and a leather pen case.
The collection features an array of 6 different coloursways in Aero and 5 Excellence colour options. Each pen sits on a grey base with a Diplomat Octopus Ink coordinated with the pen body. Adding a touch of luxury and style is the single pen leather pouch which offers a keepsake case for pen enthusiasts everywhere. 
Style your retail counter with Diplomat Gift Boxes this Christmas.
[November 21]
New release by Visconti ... Ember
Limited edition Ember. A new launch in the ever popular Homo Sapiens range... Ember is the latest stunning edition. A collector's piece for sure. 
Inspired by the natural spectacle of volcanic eruption comes a beautiful writing instrument by the revered Visconti. Ember is reminiscent of nature's power. With intertwining copper and carbon threads, Ember recalls the luminosity and dynamism of magma in its liquid state. A powerful design from Visconti. 
Add to your store. Just ask our team for more details. 
[October 21]
GrafeeX... Write More
We love Pininfarina's GrafeeX stylus and now launched for 2021 is Pininfarina's latest GrafeeX edition...the GrafeeX Ballpoint. 
First up; the GrafeeX pencils are an innovative product which utilises a revolutionary sintering process of single graphite particles, the GrafeeX Pencil (RRP: £20.00) transforms the concept of the traditional pencil. Resulting in a stylus that requires no lead or ink to write - offering a sustainable solution to writing by the renowned Pininfarina. 
And now launching for 2021 is the GrafeeX Ballpoint. The same minimalist sleek design as the GrafeeX pencil but also as an ink edition. 
Ask our team to stock these innovative writing instruments by Pininfarina.
Become a Stockist (manuscriptpen.com)
[October 21]
The Lionheart Tales has been shortlisted for an Award!
Our children's stationery brand 'The Lionheart Tales' has been nominated for a television award. 'Tummy Flutter Byes' (the first episode of four) features Benji elephant and his friends on an adventure to find his courage. 
To see more episodes in the series visit www.thelionhearttales.com Explore the range of children's products that have been carefully designed to inspire children to put pencil (and pen) to paper and let your imagination run wild.
The RTS Midlands Award has shortlisted the first episode of The Lionheart Tales - 'Tummy Flutter Byes.' Winners will be announced on the evening on the 21st of November 2021 - World Television Day. 
Wish us luck!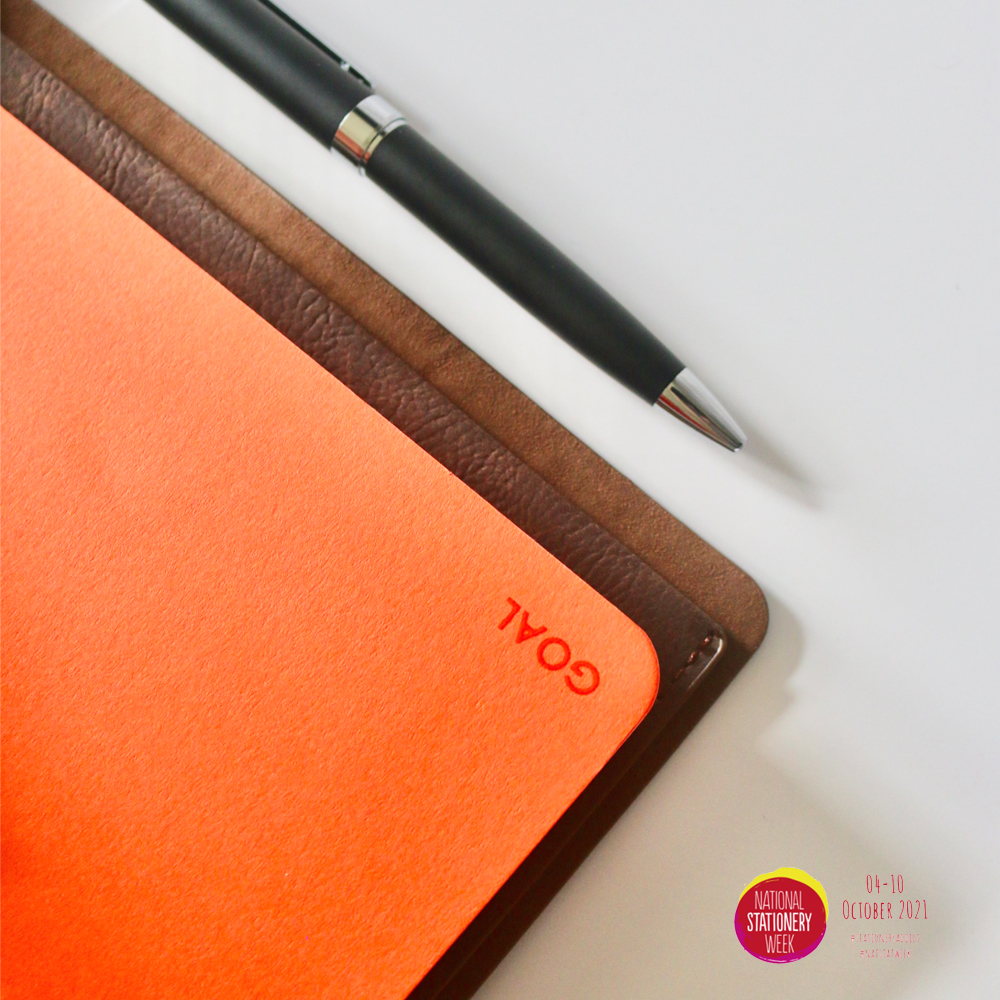 Happy National Stationery Week
We are proud to be the official sponsors of National Stationery Week which has always been about writing. Something we've been doing for generations. At Manuscript Brands, we want to encourage people all over the world to not only talk about their favourite pens, pencils, notebooks...but to get people picking up their pens and grabbing a piece of paper and to begin writing. 
For 2021, Manuscript brands will be celebrating National Stationery Week by shining a light on lots of our favourite distribution brands with 'Seven Days of Stationery. ' From Monday 4th of October 2021 to Sunday 10th of October, each day will feature a key theme. Get involved each day with a series of social media hashtags to share the stationery buzz that co-incides with Manuscript Brands exhibiting at the London Stationery Show. Here are the key dates and themes for your diary: 
Monday 4th October - Make a Note Day - #makeanoteday / Tuesday 5th October - Express Yourself - #expressyourself / Wednesday 6th October - Get Creative - #getcreative / Thursday 7th October - Pen & Pencil Day - #penandpencilday / Friday 8th October - Place for Everything - #placeforeverything / Saturday 9th October - Shop Stationery Saturday - #shopstationerysaturday / Sunday 10th October - Stationery Sunday - #stationerysunday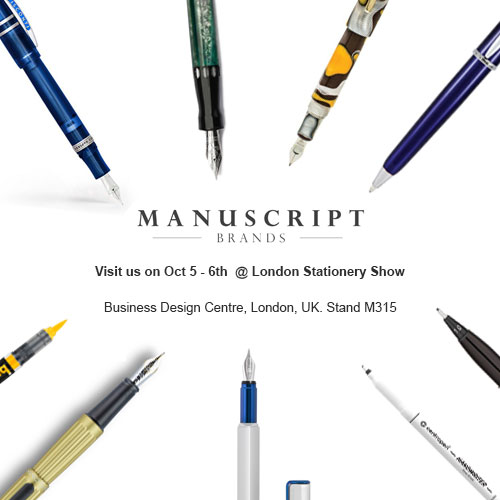 We're Exhibiting!!! 
Manuscript Brands are excited to announce that we will be exhibiting at The London Stationery Show 2021. We will be showcasing all our favourite distribution brands inlcuding; Conklin, Centropen, Diplomat, Karin, Koh-I-Noor, Lionheart, Manuscript, Monteverde, Original Crown Mill, Pineider, Pininfarina, Printworks, Visconti, Pennline and Yookers. 
The London Stationery Show will be held at the Business Design Center in London, UK and our team will be on hand to answer any questions you may have. Find us at Stand M315 on Tuesday the 5th and Wednesday the 6th of October 2021 to learn more about these fantastic brands. 
We look forward to seeing you there.
Manuscript Brands  
[September 2021]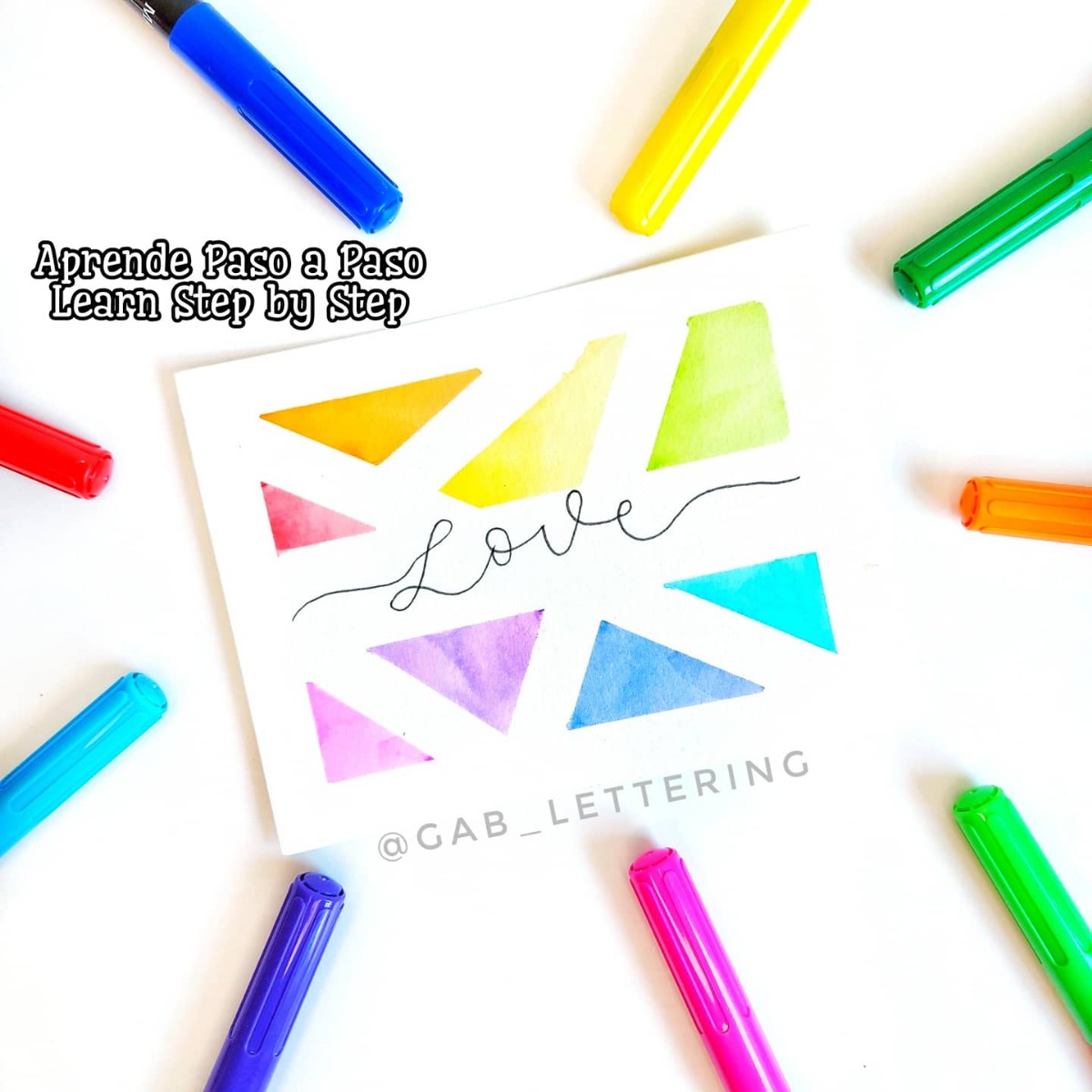 We asked our Artist of the Month Gabriela Gomez to create a new step-by-step watercolour and lettering tutorial for you all and she did not disappoint! She has put together this fun tutorial which uses two different artistic mediums, calligraphy and watercolour blending. Follow her steps below and create your very own masterpiece! Choose your own colours of choice and you can use this technique for creating any wording to your piece of artwork. We went with 'Love' because we there is never too much to go around! So, what are you waiting for? Get your brush pens ready and lets go! ...
Read More »