MANUSCRIPT
Combining heritage and modern design, Manuscript is a global brand specialising in calligraphy and stationery products. Designed in Britain, Manuscript Pen Company produce quality writing instruments that are loved the world over.
For specialist calligraphy suppplies, Manuscript's dip pens and fountain pens are loved by beginners and professionals alike. The Calligraphy Collection is one of the most extensive in the world and of exceptional quality that has been honed over generations. In fact, Manuscript exclusively distributes D.Leonardt & Co nibs - a brand that remains very much at the heart of Manuscript's heritage.
Manuscript remains a family owned company - now in its fifth generation - and continues to develop new and exciting products for stationery enthusiasts across the world. Contact Us to discover Manuscript's latest products - the CLASS range are the latest additions for 2021. Check out the unboxing. Available now. 
Industry experts since 1856
CALLIGRAPHY COLLECTION
Manuscript is a globally recognised brand in the world of calligraphy. Designed in Britain, Manuscript offers an extensive range of exceptional quality products from; fountain pens, calligraphy sets, calligraphy inks, dip pens, dip nibs and more. 
The much loved and renowned D.Leonardt & Co dip nibs are exclusive to Manuscript Pen Company and are used by both professionals and beginners across the world for their impeccable quality. 
To see the range visit Manuscript's website here or download the brochure below.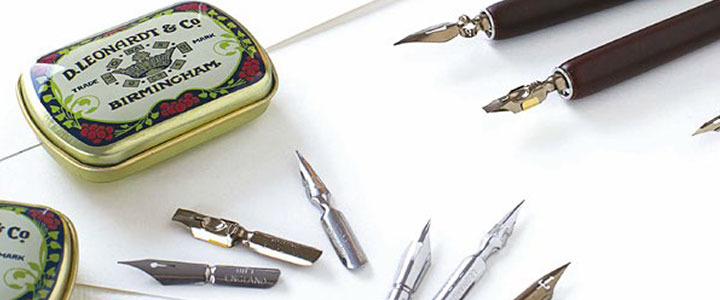 MODERN CALLIGRAPHY
Different to traditional calligraphy, Modern Calligraphy is fast becoming a popular calligraphic style. Comprising of bouncing letters and beautiful flourish details, Modern Calligraphy is an avenue to first explore the discipline and then tear up the rule book. Manuscript's Modern Calligraphy sets are crafted with the Modern Calligrapher in mind. Made in Britain, Manuscript's sets comprise of varying tools; dip pen holders, oblique holders, brushes, D.leonardt dip nibs, shimmerinks, black ink and more. These modern sets by Manuscript continue to be hugely popular for both aspiring and professional calligraphers alike. 
HAND LETTERING SUPPLIES 
Manuscript offers a stunning collection of hand lettering supplies. Designed by experts, Manuscript develop products that are of excellent quality and provide a wide array of tools for creatives. Produce beautiful lettering with Manuscript's hand lettering pens including the much loved Callicreative italic markers with chisel tips and ergonomic grip. Explore Manuscript's complete hand lettering range including; duotip pens, aquabrush markers, mechanical lettering pencils, lettering kits and much more. Download Manuscript's brochure below.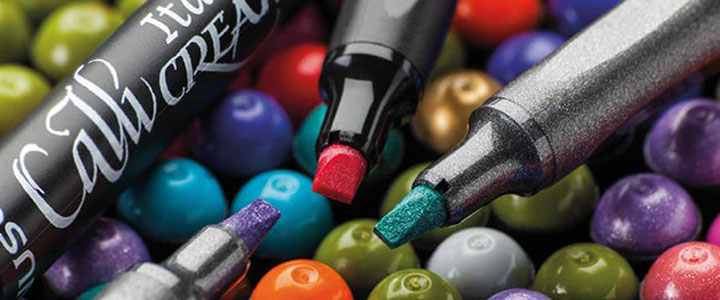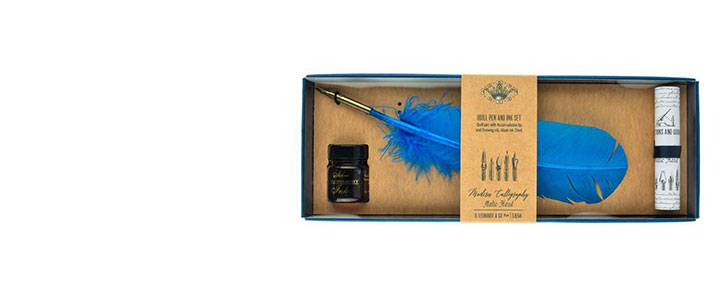 HERITAGE COLLECTION
New launch for 2021. Manuscript's Heritage range has been updated to a classic Navy Blue colour scheme with a modern twist. Popular with gift shops, museums, heritage sites, palaces and bricks and mortar stores - this Heritage collection is a show stopper for 2021. Made in Britain and with some of our D.Leonardt pointed pen nibs - it is a classic design with a contemporary feel. Enquire here for bespoke sets. 
WAX & SEAL
For crafting enthusiasts Manuscript's Wax and Seal range provides a wide range of products to add detail to any calligraphic lettering project. Whether it is personalising wedding stationery such as wedding invitations or save-the-dates, Manuscript's wax and seal collection can add those finishing touches. Available in sets or as bulk for retail shoPs. Contact us for more details on Manuscript's wax and seal range.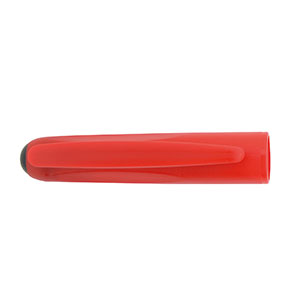 EDUCATION SUPPLIES
Manuscript have a great range of products for education. Manuscript's handwriters are the pen of choice for teachers and students across the world due to their exceptional quality, ergonomic triangle grip and 1000m writing length. Manuscript also offer classpacks of colouring pens, handwriting pens, rollerball and ballpoint pens which are a reliable choice for education settings everywhere as well as a perfect choice for every home office.