CONKLIN
Conklin really know how to create a range of pens with not only functionality but design at it's very core. The sheer range of pens that Conklin release means there literally is a Conklin pen suitable for everyone. Striking bold modern aesthetic designs continue to be released which means they are perfect for the pen collecting enthusiast. But it is not just their modern styles that are loved. Conklin have pen designs that have been around for generations and continue to be enjoyed across the world today.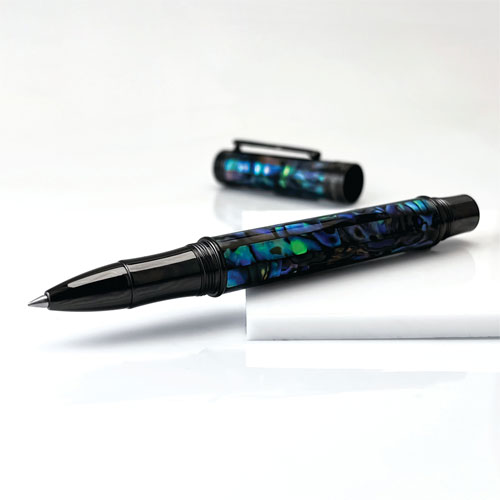 Industry experts since 1856
CONKLIN PENS
Crafted from high grade European resins, Conklin take inspiration from iconic American landmarks, colour schemes, experiences and styles to produce vibrant, contemporary writing instruments with broad appeal.
Their designs are available as fountain pens, ballpoint pens and rollerball pens so there is something to suit all writing styles. Conklin fountain pens are available in nib grades from Extra Fine, Fine, Medium and Broad to Omniflex and Stub and are all crafted from steel. 
Conklin continue to develop new features for their pens which solve common writing instrument problems such as refilling and offer a unique user experience.
CONKLIN'S ISRAEL 75 ANNIVERSARY DIAMOND JUBILEE COLLECTION
75 years ago, Israel declared independence and regained its natural birth right; a sovereign Jewish state. Israel 75 is a wonderful celebration of this historic day and designed by pen experts, Conklin. Machined to perfection and scrupulously hand-polished, the Israel 75 body features unique high-graded blue and white resin, olive wood, and is then adorned with striking chrome accents along the overlay, clip and rings. The custom-made resin displays recognised symbols of Israel's cultural values, and are expertly brought together in this Diamond Jubilee year.
ALL AMERICAN MATTE BLACK
The All American Matte Black Limited Edition is offered with two gorgeous trim options – Gunmetal and Rose gold, both trims perfectly outline the best features of each writing instrument. Each pen features Conklin's original 1916 patented spring-loaded rocker clip. Elegantly engraved along the barrel are the Conklin trademark and All American logo, while the backside of the cap displays a limited edition number exclusively for each pen. This pen is sure to fly!
ALL AMERICAN RAINBOW LIMITED EDITION (1898)
With all the hallmarks of Conklin's collectable All American pen model but now made with solid brass and rainbow PVD coating. PVD (Physical Vapor Deposition) is considered to be a durable super hard coating offering longevity for your favourite writing pen. With glimmering qualities of the rainbow, you can hold the visual wonders in your hand as this interesting All American Rainbow refracts beams of colour as you write.
SYMETRIK COLLECTION 
Inspired by the concept of symmetry and balance, the Symetrik collection is designed to look and feel pleasant in hand. Featuring a proportional and streamlined body design decorated with lustrous chrome clip, band, and trim that perfectly outlines the shape and details of each writing instrument.