SHEAFFER
Sheaffer has been at the forefront of the writing industry for over a century. The brand is best known for its iconic designs and high-quality writing instruments that are backed by a Lifetime Mechanical Warranty.
The range boasts the iconic Sheaffer 100, Sheaffer 300, Sheaffer VFM and complementary writing accessories. Sheaffer have always been dedicated to improving the writing experience. Demonstrating an elegant and modern style of fine writing instrument; Sheaffer pens provide a welcome escape to the hectic pace of modern life, whilst its luxury finishes characterize a collection inspired by the experience and pure enjoyment of the act of writing itself.
To find our more about Sheaffer's extensive collection contact our team.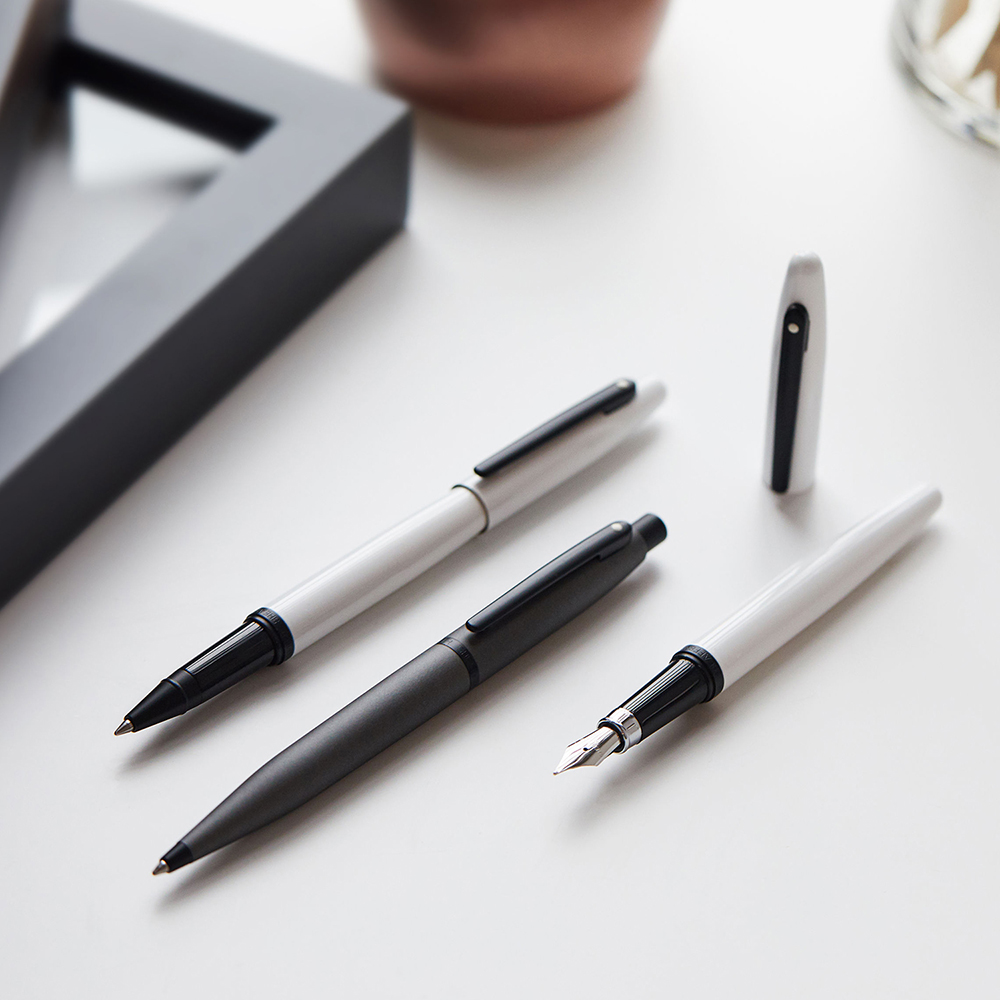 Industry experts since 1856