SHEAFFER
Sheaffer has been at the forefront of the writing industry for over a century. The brand is best known for its iconic designs and high-quality writing instruments.
The range boasts the iconic Sheaffer 100, Sheaffer 300, Sheaffer VFM and complementary writing accessories. Sheaffer have always been dedicated to improving the writing experience. Demonstrating an elegant and modern style of fine writing instrument; Sheaffer pens provide a welcome escape to the hectic pace of modern life, whilst its luxury finishes characterize a collection inspired by the experience and pure enjoyment of the act of writing itself.
To find our more about Sheaffer's extensive collection contact our team.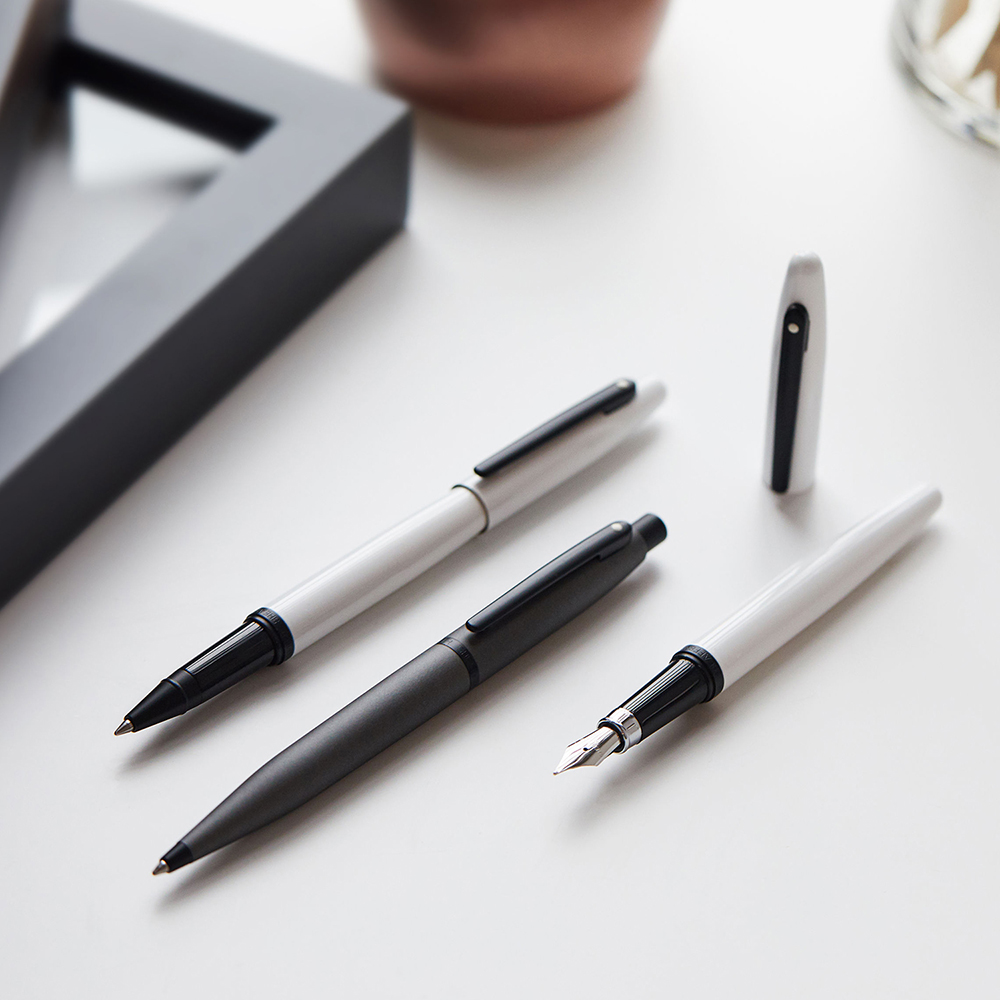 A CHRISTMAS GIFTING OFFERING
Across the Sheaffer range there is a wonderful selection of pens to enjoy this festive season. From beautiful gift sets to an array of iconic Sheaffer pen models, Sheaffer really does have something for everyone. Ask our team for more details for Sheaffer's Christmas gift ideas.
SHEAFFER VFM IN FOUR NEW COLOURS
Introducing VFM in four new colours to include; Polished Chrome With Chrome Plated Trims, Matt Grey With Matt Black Tone Trims, Brushed Chrome With Chrome Trims and Light Grey With PVD Gold Trims. Each available in three technologies; fountain pen, rollerball and ball point and featuring the sleek tapered design of the VFM.
SHEAFFER 100 IN THREE NEW COLOURS
A smart, timeless choice, Sheaffer 100 makes the right impression at the right price. The subtle cut-out clip adds a nice note of distinction. Now available in three new colourways including; Coffee Brown With PVD Gold Trims, Satin Blue With PVD Blue Trims and PVD Gold With PVD Gold Trims.
Industry experts since 1856