DIPLOMAT
Made in Germany, Diplomat's writing instruments are of exceptional quality. Each pen is carefully designed and crafted in-house with each pen quality checked, resulting in a beautifully reliable writing experience. 
Established in 1922, in Saxony, Germany, Diplomat focus on bringing exceptional writing instruments to the market. Diplomat's desire to create connections drives their designs, linking people to each other, to their emotions, thoughts, surroundings and of course to writing. Diplomat strive to provide timeless writing pieces that can be used through generations.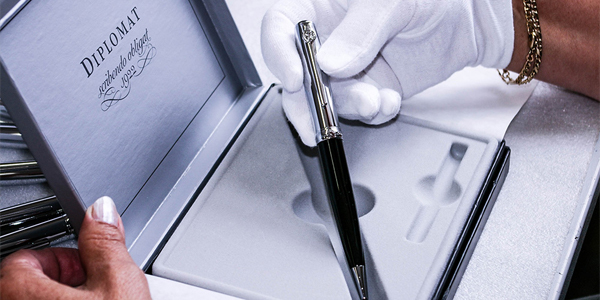 Industry experts since 1856

DIPLOMAT PENS
Diplomat offer a range of fountain, ballpoint and rollerball pens alongside mechanical pencils to meet all writing needs. Diplomat fountain pens are available in a number of nib grades including: Extra Fine, Fine, Medium and Broad. As part of their ballpoint range Diplomat also offer EasyFlow, an ink refill with a hybrid oil and gel ink and a stainless steel tip. This technology ensures a smoother flow of ink, requiring less pressure and gliding across paper. Every pen is a careful blend of science and art in keeping with the high standards associated with German design. Explore the full collection.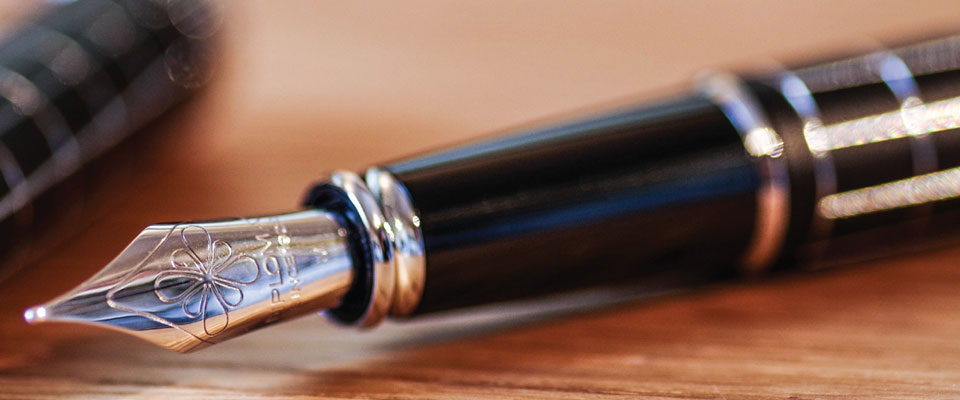 DIPLOMAT AERO
Inspired by aeronautical design, the aptly named Diplomat Aero Fountain Pen Collection, captures the unmistakable shape of the 1900 Zeppelin airship. Aero's beautifully streamlined design and delicately grooved form are crafted from anodised aluminium. Available in a range of colours. Clean, uninterrupted lines, combined with an elegantly tapered form, demonstrate Diplomat's impeccable feat of engineering. Matt black grey trims adorn the Aero including a slender, elegant clip which progresses to the end plug, enabling safe and secure fixture to pockets and notebooks during transportation. Explore the Aero collection.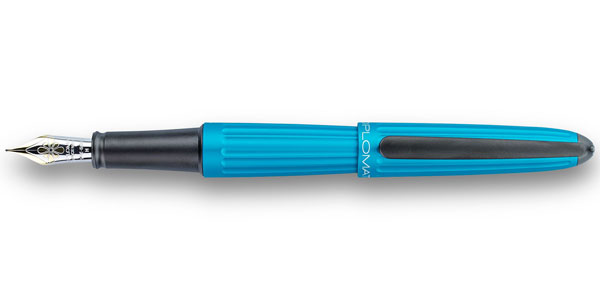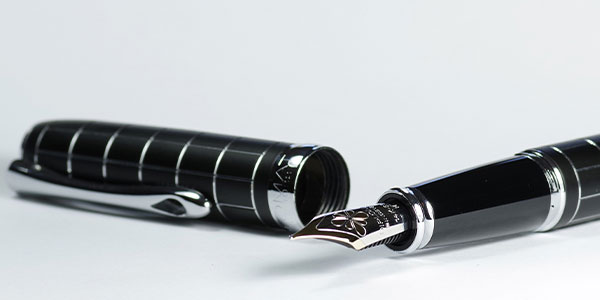 DIPLOMAT EXCELLENCE A+
Diplomat extends its Excellence A series by a superior version: Excellence A plus. Excellence A+ designed and made by Diplomat, in Germany, is equipped with a spring-loaded clip and a screw-on cap. Beautiful trims adorn the range including centre band, stylised Diplomat logo on the finial and perfectly cut teardrop clip cut-out detail, synonymous with Diplomat. Contact us for more details.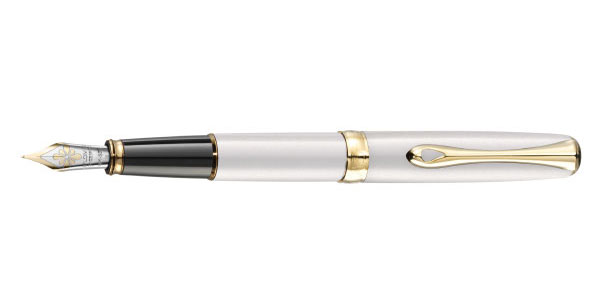 DIPLOMAT EXCELLENCE A2
A combination of high end materials, artisan manufacture and cutting edge technology places Diplomat right in the centre of writing instrument innovation. Diplomat draw on historical references for inspiration and combine them with minimalistic forms, striking colour palettes and science, to bring them into the 21st century and give them such wide appeal. Find out more.
DIPLOMAT ZEPP
Futuristic and out-of-this-world, Diplomat's ZEPP for 2021 is inspired by the Zeppelin. With ornate details on the clip and trim Diplomat adds yet another layer of luxury to an already beautiful pen design. With a faceted structured body made of Anodised alminium, Diplomat have done it again with this limited edition piece. A stunning collectors item.

DIPLOMAT TRAVELLER
By Diplomat a 'Sleek and slim design. A journey into timelessness.'
Beautifully slim with a gloriously glossy shine, Traveller is one of Diplomat's most elegant pens. Crafted from stainless steel accented with luxury trims, this is a sophisticated, contemporary pen with a minimalist aesthetic. Available in a fountain pen, rollerball, ball point, mechanical pencils and in a range of colours. Contact us for more information.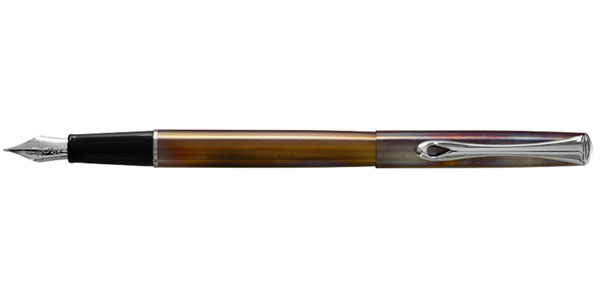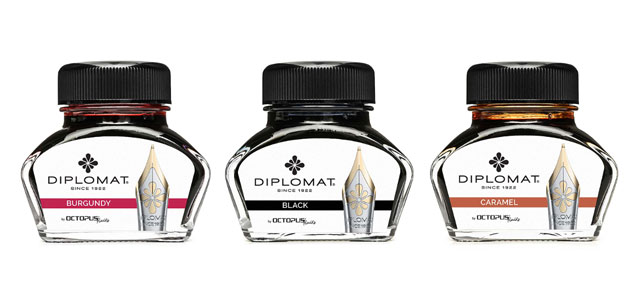 DIPLOMAT INK & ACCESORIES
For 2021, Diplomat launched the Octopus Ink range. A lovely selection of ink colours to choose from. Housed in a perfectly designed bottle for ink convertor use. Also available from Diplomat are the refills for their roller ball and ballpoint ranges. Explore the complete range via the Diplomat brochure link below.