VISCONTI
Visconti are a global giant in the world of pens. With a long standing tradition of innovation, Visconti delight pen enthusiasts year after year with an array of newness to add to the Visconti collection. 2023 is no exception! New collections launching this autumn include the Divina Matte Bordeaux and the Rembrandt-S Lavender with more product launches to come.
Visconti manufactures their revered pens in Florence. A city rich in history and known the world over as a place of art and culture. Visconti's pens, leather and accessories celebrate Florentine culture and reflect the fashion and history of Italy in their luxurious pen models.
"Our collections are born out of the creativity and experience of our design team and master artisans. They take their inspiration from art, nature and life to create timeless pens with great personalities." - Visconti -
Contact our team for more details on the Visconti range.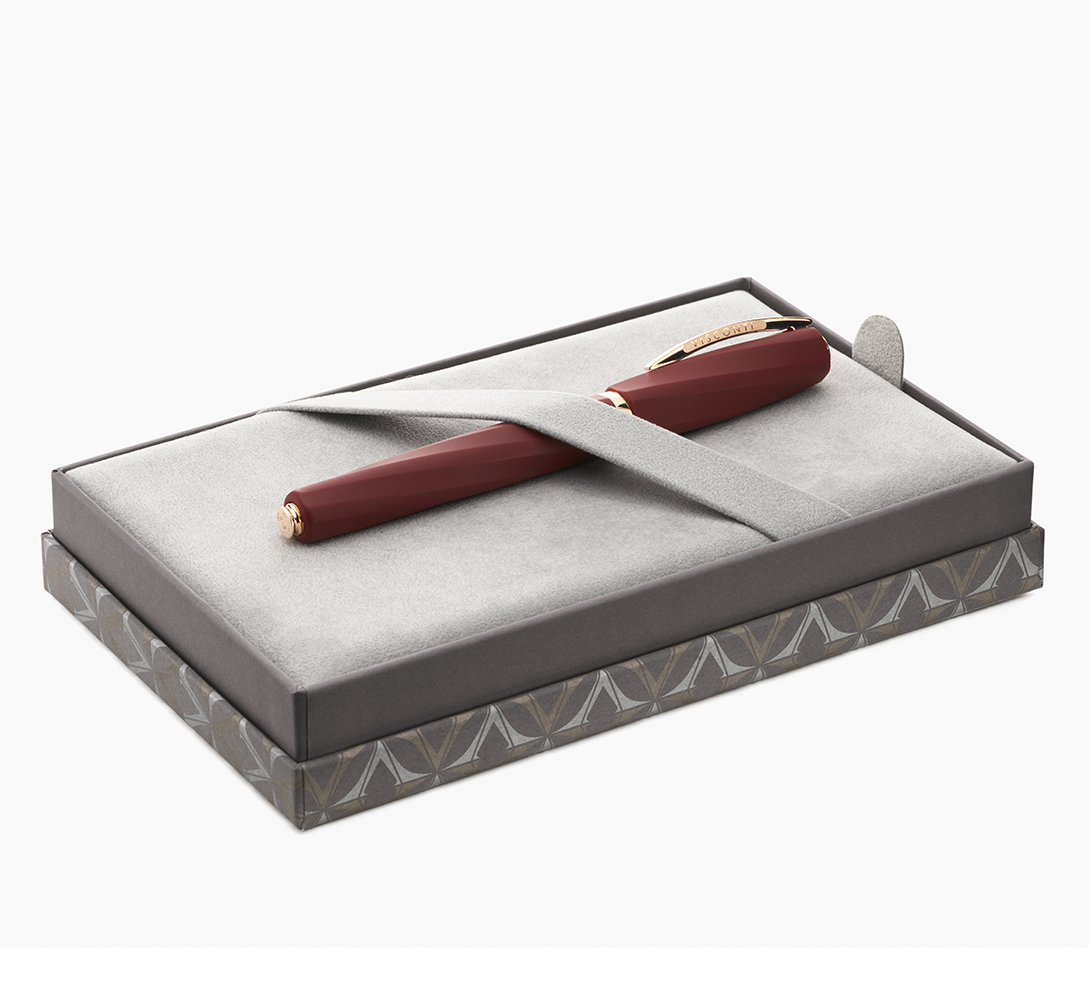 Industry experts since 1856
VISCONTI PENS
Visconti's writing instruments are perhaps for which they are best known. Pushing the boundaries of innovation whilst combining rich history and long standing traditions; to create truly luxurious writing instruments for pen enthusiasts and collector's alike.
Each pen is designed by an in-house team of pen experts. Capturing the brand values of Visconti with a creative flair and craftsmanship synonymous with Visconti. Combining the origins, history and inspiration is at the heart of every Visconti pen. The unmistakable 'Ponte Vecchio' clip is a beautiful addition to Visconti fountain pens depicting Florentine inspiration with beautiful detail and unwavering functionality.
Whether you are looking for a traditional fountain pen, rollerball pen or ballpoint pen – Visconti have them all. Visconti range out their fountain pen collections in a variation of nib widths to include; extra fine, fine, medium, broad and stub.  Each collection is carefully designed by Visconti with a price point reflective of the materials used, design and luxurious trim details. With Visconti it really is all in the detail. Contact our team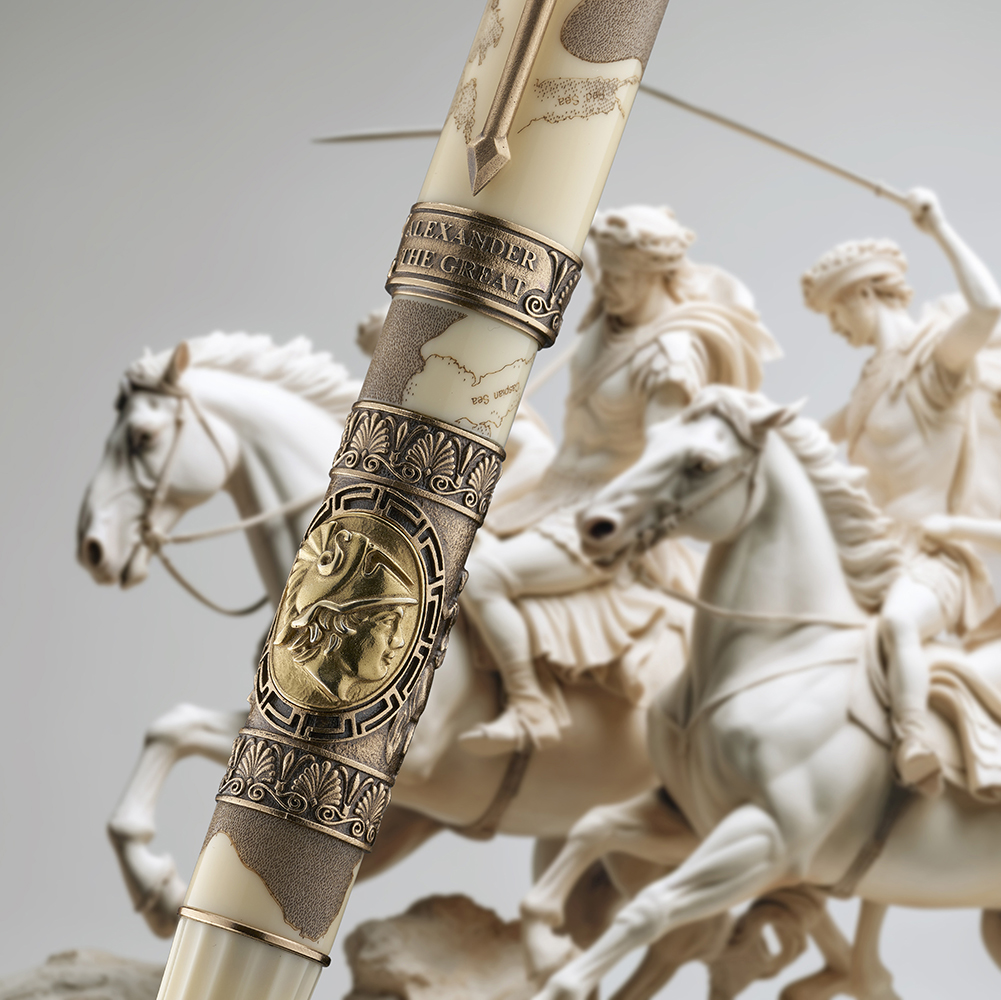 Alexander the Great Limited Edition
THE VISCONTI COLLECTION 2023
VISCONTI DIVINA MATTE BORDEAUX
The charming Matte Bordeaux colour is the latest release in the Visconti Divina collection. The beautiful rich Bordeaux red body gives this pen a seductive air which is delicately balanced by the rose gold nib, clip and ring details that add a touch of sophistication. The Visconti Divina is a pen that will make you feel like a true artist, with its smooth and elegant writing experience and its exquisite Bordeaux Matte colour.
VISCONTI REMBRANDT-S LAVENDER
Rembrandt-S Lavender is inspired by the beautiful colors of the "Landscape with a Stone Bridge" (1638) painted by the Dutch artist. This exciting addition to the Visconti Rembrandt-S collection combines a sense of elegance and tranquility, featuring a beautiful variegated lavender body that evokes the soothing calm of Rembrandt's water, while the bronze accents add warmth of the sunset.
BECOME A VISCONTI STOCKIST
If you're interested in our Visconti collection and would like to become a stockist then please contact our team for more details.
ALEXANDER THE GREAT
An incredibly beautiful Visconti masterpiece celebrating Alexander the Great. A limited edition pen with a cylindrical shape and reminiscent of Greek columns. The map of Alexander the Great's empire is detailed on the barrel and cap with aged bronze trim - a typical Greek decoration. Exquisite details include Alexander's face on the band, a spear shaped clip and a gilded silver shield depicting the sun (Alexander the Great's family crest). A beautiful collector's piece by Visconti.
VAN GOGH FLOWERING PLUM ORCHARD
Van Gogh Flowering Plum Orchard is the second oil painting selected by Visconti from Van Gogh's Japanese series. The artist made this painting in 1887 from a Japanese print by Hiroshige, called Plum Garden in Kameido. The latest Van Gogh model depicts the colours of 'Flowering Plum Orchard' with a beautiful red, green and brown acrylic resin, complemented by gold plated metal fittings. The fountain pen kit comes with a new red ink called 'Flowering Plum Orchard.'
HOMO SAPIENS EARTH ORIGINS
Visconti's latest launch in the popular Homo Sapiens collection: Earth Origins. The four elements come together in this collection to remind us of the origins of our planet. Earth, wind, fire, and water interacting to form the materials of our existence. Inspired by the mythical and primordial forces that shaped our planet and ignited the very spark of human existence Currently available in Water and Earth versions.
VISCONTI SKELETON
This iconic design pays tribute to Visconti's long history of skilled craftsmanship as well as the beauty of the skeletonisation technique. The limited edition Skeleton is not only a must-have piece in a Visconti enthusiast's collection, but also an outstanding writing instrument designed for the most discerning customers.
VISCONTI EGYPTIAN MARBLE
The sixth edition of II Magnifico limited collection is made from fine Egyptian marble, aged bronze and brass, with elements that gracefully come together as the result of extensive research by Visconti. The cap and blind cap of the pen are made of bronze and are decorated with engravings of the Florentine Fleur de Lys, the symbol of the Medici ruler's coat of arms during the Renaissance.
HOMO SAPIENS ARIZONA SUNSET
Introducing Arizona Sunset from the revered Homo Sapiens collection by Visconti. Arizona depicts the stunning colours of the Arizona desert and the majestic landscape of the Grand Canyon.  
DIVINA MATTE
Fabrizio Caramagna once said 'black has more shades than any other colour.' It is of course true when you experience Visconti's beautiful black Divina Matte fountain pen by the iconic italian pen design house.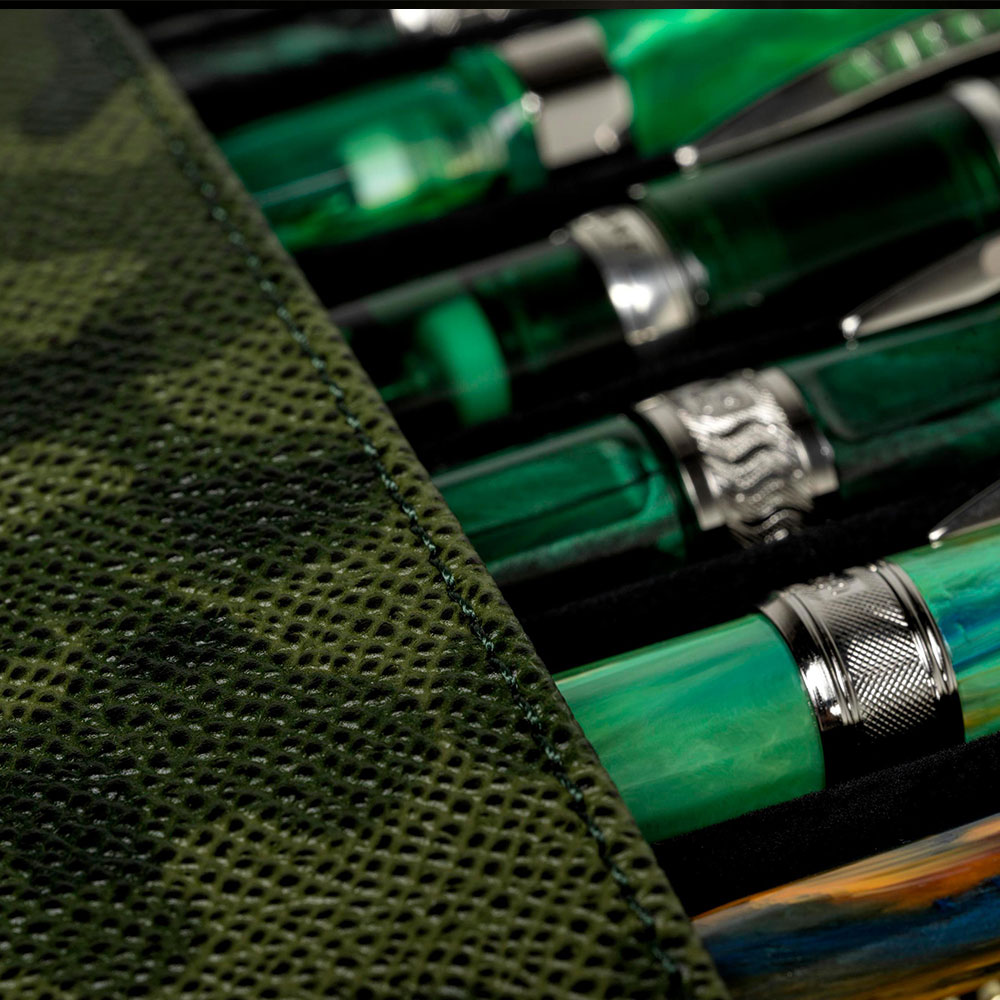 VSCT Leather
VSCT Collection is the name given to Visconti's Leather Collection. The luxurious leather collection by Visconti is 100% made in Italy and of exceptional quality and elegant design.
Made from premium boarded cowhide leather as well as water resistant and scratchproof means the collection is highly durable. Designed with both aesthetic and functionality the Leather collection is a beautiful addition to any Visconti pen collection. A zip puller inspired by Visconti's Gold Nibs, opens the cases to reveal carefully selected interiors that have been chosen for functionality and design that are easy-to-clean and house precious pens and objects.
"With the acronym VSCT, the brand aims to introduce a new concept of accessories characterised by high quality materials, modern shapes and colours, enhanced by the 'V' logo of the brand Visconti. VSCT handcrafted products combine excellence with a distinctive style, completing the world of Visconti writing instruments." – Visconti -
VISCONTI INK
Visconti's newest ink lines include the Glass Inkwell range for 2022 which followed the Van Gogh Cafe Terrace range the previous year. Try the ink well products with any number of Visconti's Piston Filler pens for a fun user experience that every pen enthusiast will enjoy.
Visconti Inks are extensive and are avilable in a wide range of colours, cartridges or as bottles that can be decanted using their inkwell travel system for writers on-the-move.
For Visconti Fountain Pen enthusiasts the diverse range of inks are fabulous for collectors of Visconti Fountain Pens.  
For more information on the range of Visconti inks contact our team for more details.