OUR HISTORY
We've been making nibs and calligraphy pens since 1856 and have come a long way since then!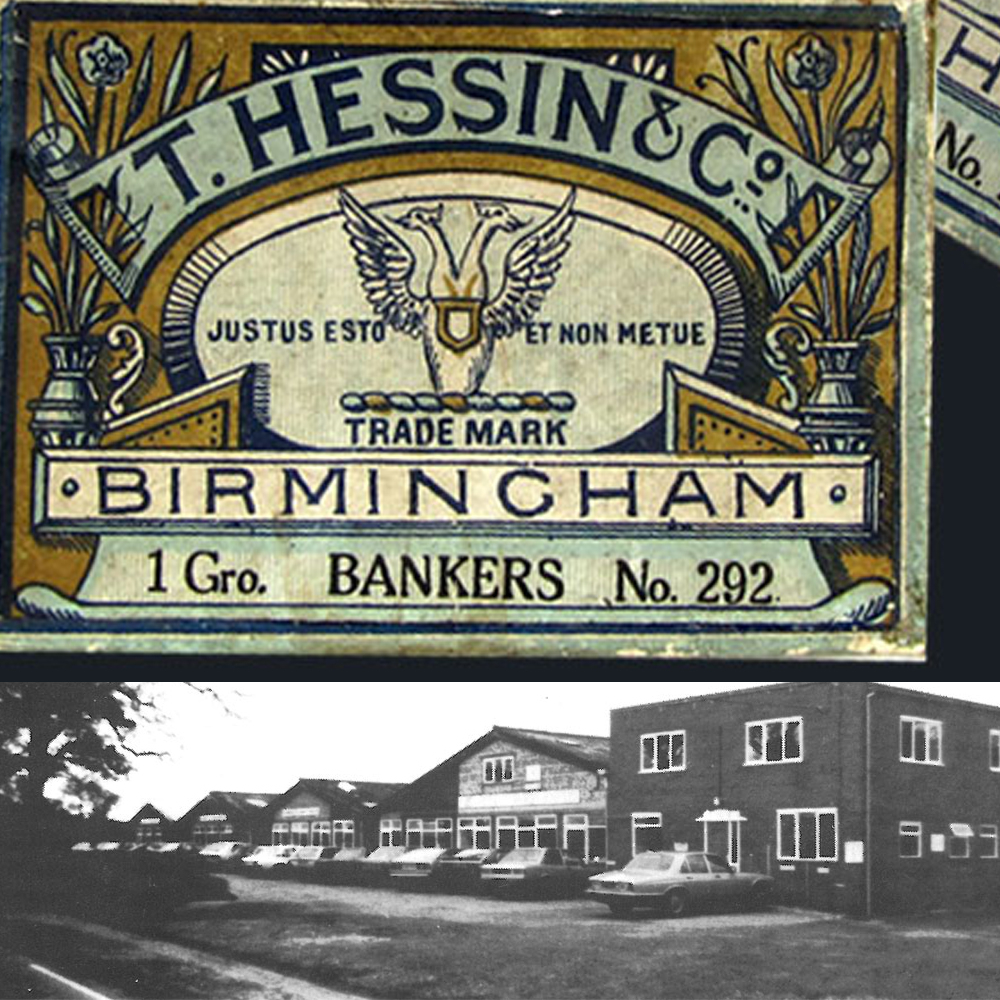 Industry experts since 1856
Formed as D Leonardt & Co. in 1856 by Diedrich Leonardt, the company was renowned worldwide as the go-to company for nibs of all shapes and sizes. With over 3,000 people working for D. Leonardt & Co in Birmingham, the calligraphy giants were at the heart of Birmingham's booming pen trade.
Whilst D. Leonardt and Co continue to boom, 1870 saw the birth of another pen company looking to capitalise on the success of Birmingham's pen trade. Andrew Charles formed T. Hessin & Co to make high quality nibs. There are now two hugely successful companies in the second city!
Whilst the expansion of the whole trade was rapid, the late 19th- Century saw D. Leonardt expand quicker than any other manufacturer in the West Midlands, gaining four more premises in Birmingham, merging with Hewitt & Co and explorting new horizons overseas.
Following in their father's footsteps following his untimely death, Charles and Alvis Leonardt formed connections in South America and Europe, brushing shoulders with royalty in the process by becoming penmakers to the Kings of Italy, Spain and Portugal.
Following the merger with Hewitt & Co, both brothers worked with ingenious inventor Hezekiah Hewitt to create the 'Eureka Pen' – commonly now known as a ball-pointed pen!

During the World Wars, all resources were put into supporting the British Government's war effort before Arthur Charles, the grandson of Andrew Charles, establishes the Highley Pen Company in 1947, becoming residents in an old fire station in Highley, Shropshire.!
Then, in 1949, as Britain began to find its feet again after the horrific Second World War, Highley Pen Company merged with D. Leonardt & Co. to pool their expertise in nibs, dip pens, stationery and creativity!
As we quickly turn into an era of new prosperity, D.Leonardt and Co (Highley Pens) moves it tooling and manufacturing processes forward, making pen nibs and pen clips in the heart of Shropshire before moving to an automated tooling system between 1970-1980.
This is where the story leaps to the present Stockbridge family, as Nick Stockbridge marries Malissa, daughter of Arthur Charles in 1973, becoming a key part of D. Leonardt and Co just three years later and becoming Managing Director within a further two years.
During this time, Nick's father-in-law is compiling his knowledge and know-how into "The Steel Pen Trade 1930-1980," an extensive exploration of Britain's history in pen manufacture. This is published in 1984.

As the stationery industry continues to change into the 1980's, Highley Pens is restructured forming Manuscript Pen Company (which will focus on calligraphy products and school fountain pens), under the holding group Highley Pens LTD.
On Manuscript's 20th Anniversary and over 150 years since D. Leonardt and Co was formed, Charlie Stockbridge, current Managing Director of the brand joins the company!
Since then, we've continued to exude the qualities that our forefathers ingrained into Manuscript Pen Company – quality, innovation and creativity in every single product – ensuring the great products that you hold in your hand today.