MONTEVERDE
Monteverde USA creates fine writing instruments with elegant and innovative designs with bold and exciting colours. From fountain pens to rollerball pens, ball point pens and tool pens - Monteverde offers a bold range of unique fine writing instruments. 
Crafted with the user in mind, Monteverde pens ensure quality and an affordable luxury writing solution. From the comfort of the grip to the pocket clip, Monteverde considers the detail to design pens that offer every day writers as well as pen enthusiasts a diverse range of pens in beautiful and interesting colours.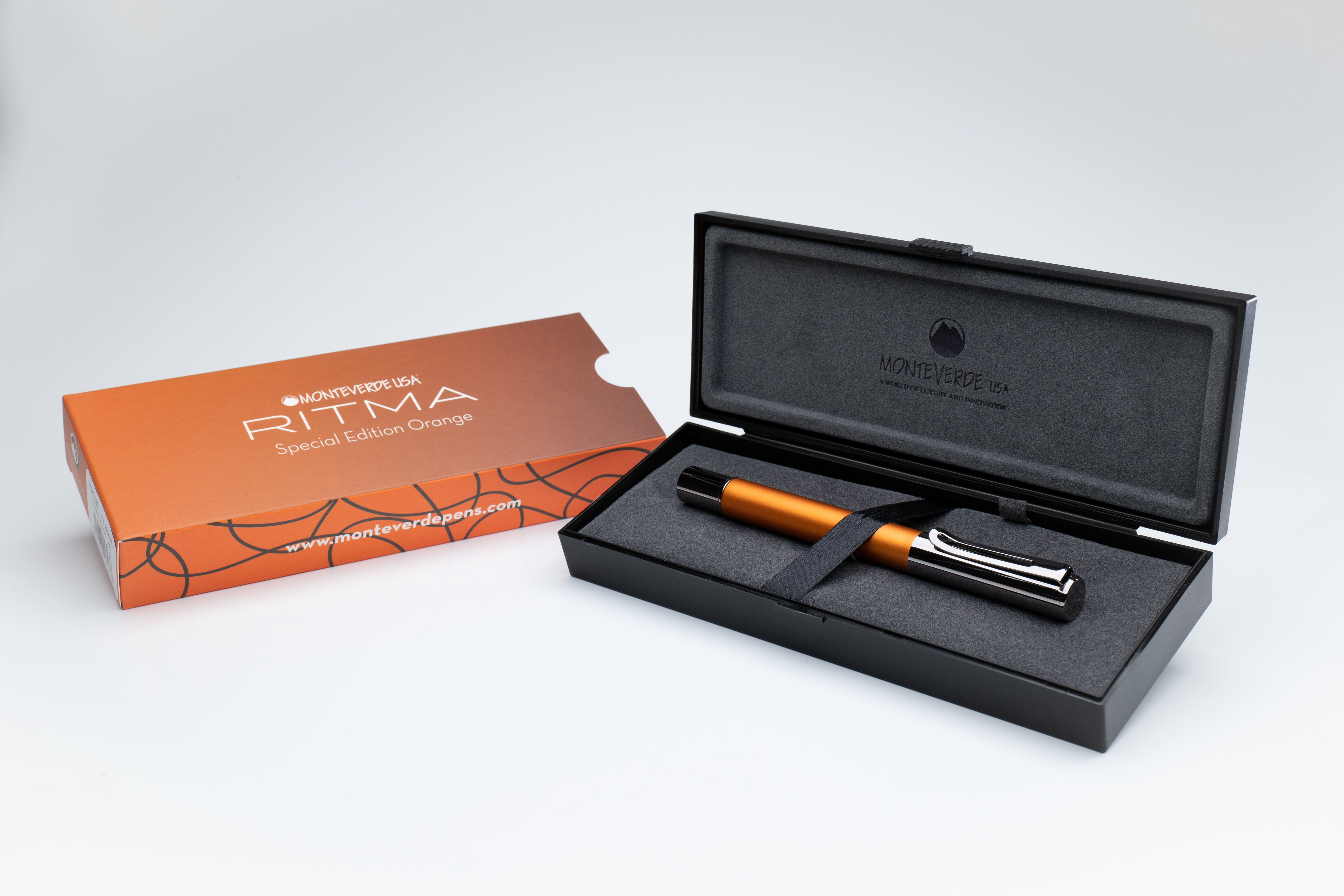 Industry experts since 1856
MONTEVERDE RITMA ANODIZED ORANGE
Monteverde's Special Edition Anodized Orange is a collectable edition for 2023. Each aluminum barrel is anodized and treated with a matte finish, resulting in a muted pop of orange colour that is soft to the touch and beautifully accentuated with polished gunmetal accents.
BECOME A MONTEVERDE STOCKIST
If you're intersted in our Monteverde collection and would like to become a stockist then please contact our team for more details.

MONTEVERDE IMPRESSA 
A modern design by Monteverde which starts at the top of the cap with a perfect square which effortlessly transitions to a round barrel. Monteverde Impressa boasts a sleek clip detail that starts at the top of the cap and features a smooth spring action for smooth placement on the pocket. 
MONTEVERDE ENGAGE
Made of Carbon Fibre the Engage One Touch Ink Ball is an intriguing collection by Monteverde. The retractable Engage pen model draws ink like a fountain pen and can be filled from an ink bottle using a convertor and drawing up ink through the Ink Ball point or by using standard ink cartridges. 
MONTEVERDE INVINCIA 
Uncluttered by bold colors, Monteverde® Invincia™ emphasises contrast and simplicity. Straight forward and classic, the Invincia™ ballpoint pen, rollerball and fountain pens compliment all fashions, styles and trends to come. The Invincia fountain pen's flexible stainless steel nib is available in fine, medium, broad and stub sizes.
MONTEVERDE RITMA
The Monteverde Ritma™ collection is inspired by the minimalist movement of the 1960's and 70's, where clean lines, straightforward designs and beautiful colours were the most prominent. Ritma boasts a streamlined design from magnetic cap top to back post, perfect for those who prefer a well balanced pen.