We asked our Artist of the Month Risa Kadono to create a new DIY tutorial for you all and she did not disappoint! Risa has put together this wedding signage tutorial that is so simple yet so effective.
This tutorial is perfect for beginner skill levels to really create the wow factor!
So, what are you waiting for? Get your pens ready and lets go!
The Tools you need to get started:
Card
Ribbon
Step 1
Using your Callicreative Metallic Silver Marker write "table" and the relevant number.
Leave room in the centre for the ribbon.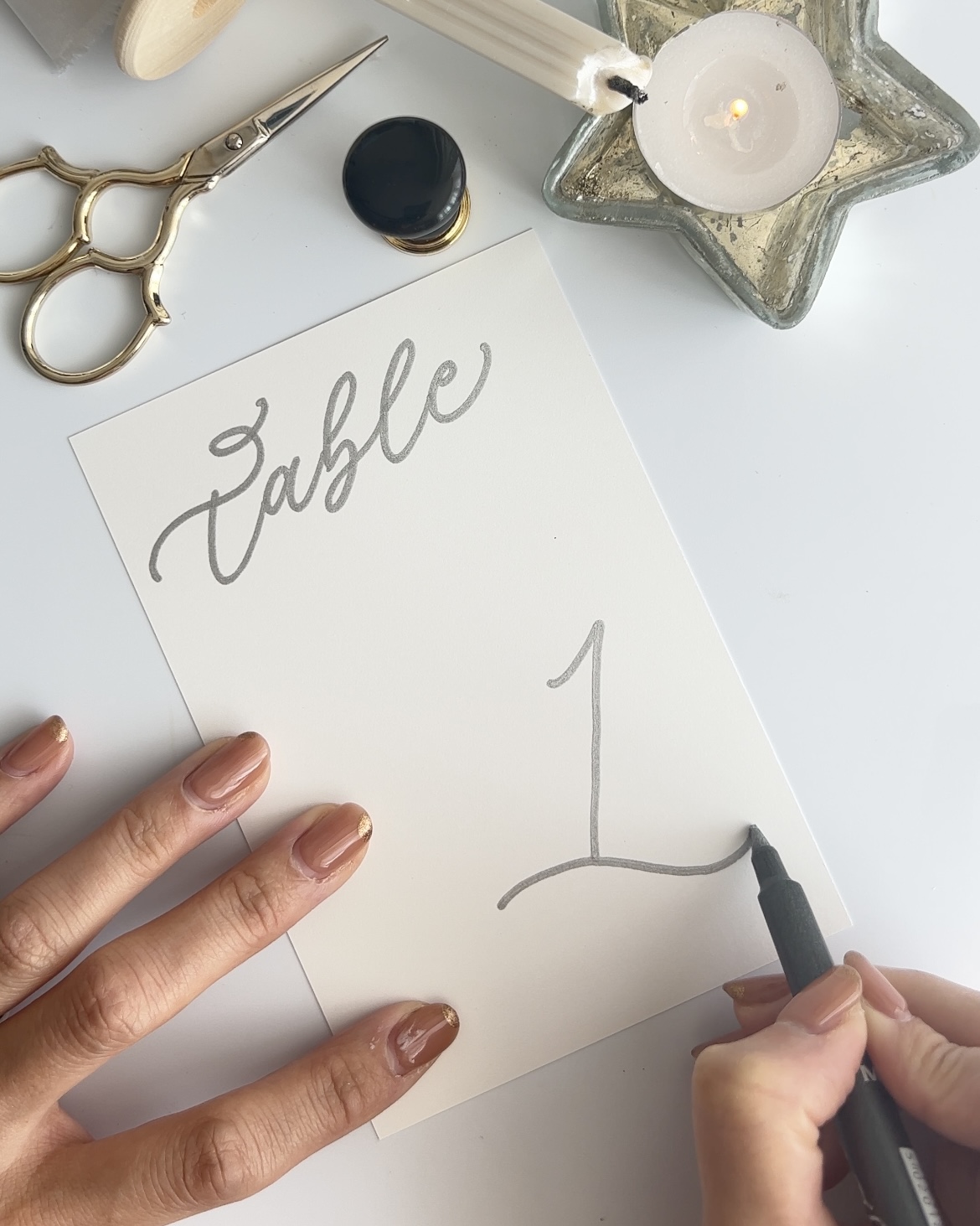 Roll up the ribbon and fasten with sealing wax.
Adjust the length of ribbon as required.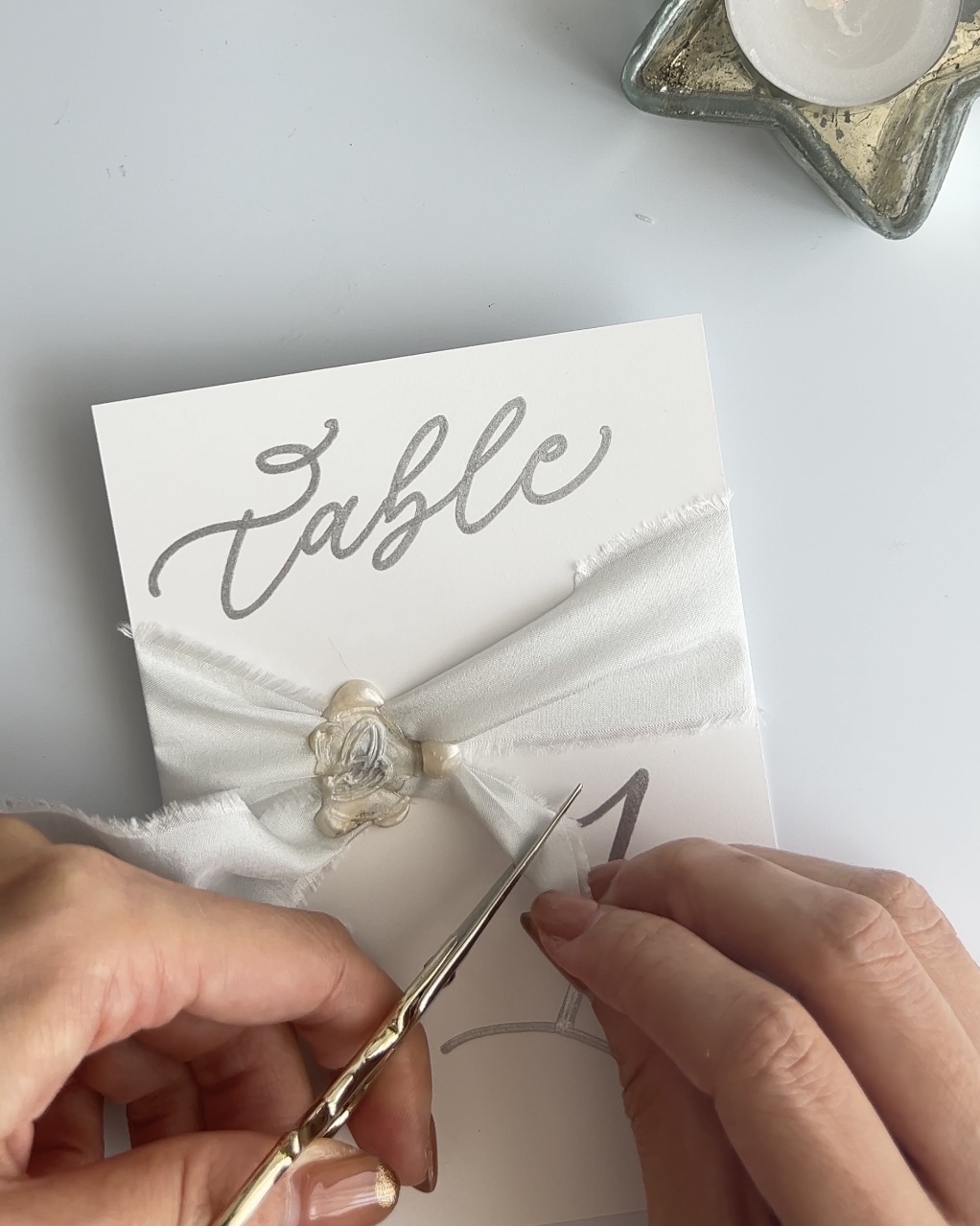 And there you have it, your completed piece. We have used a modern calligraphy script for our design but you can use any style whether its copperplate, italic, textura, brush or even hand lettering! Get creative and see what you come up with! 
To see more of Risa's work you can follow her on Instagram. Remember to follow @manuscriptpenco on Social Media where we will be showcasing her work throughout the month.