KARIN
Karin markers are making huge waves online amongst brush lettering, art and craft communities. And for good reason! Karin Markers are a feat of technological design that have resulted in a flexible range of Marker Pens that can be used for near endless creative possibilities. 
Choose from a range of Karin Products to include; Karin Brushmarker PRO, Karin DecoBrush Metallic, Karin Pigment Decobrush and the latest launch Karin Deco Gel.
Explore the collection here and find out more about how you can add these pens to your store. Contact us.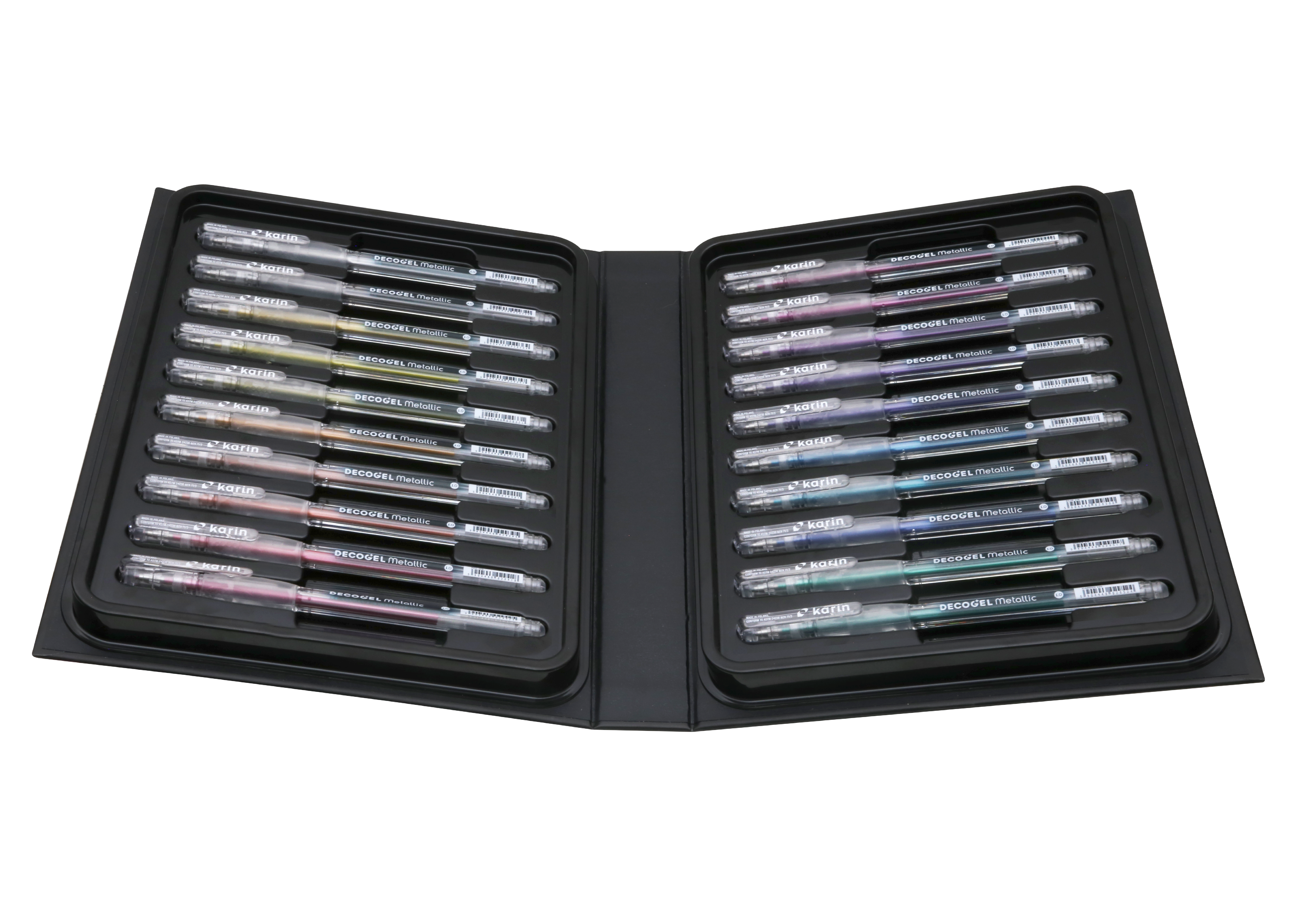 Industry experts since 1856

KARIN DECO GEL
MILKY WAY, METALLIC and STAR SPARKS are the new pen launches by Karin. The DECO GEL 1.0 is a collection of 50 gel pens for decoration, drawing and calligraphy, and divided into 3 exciting colour series including; MILKY WAY, METALLIC and STAR SPARKS. DECO GEL 1.0 gel pens are precise tools for creating works full of subtle details and light nuances and are characterised by high covering power (MILKY WAY and METALLIC series), rich colors (METALLIC series), and special light effects (STAR SPARKS series). The covering, pigment-rich, dense water-based inks provide a smooth line, are water-resistant (on paper) and lightfast. Give them a try!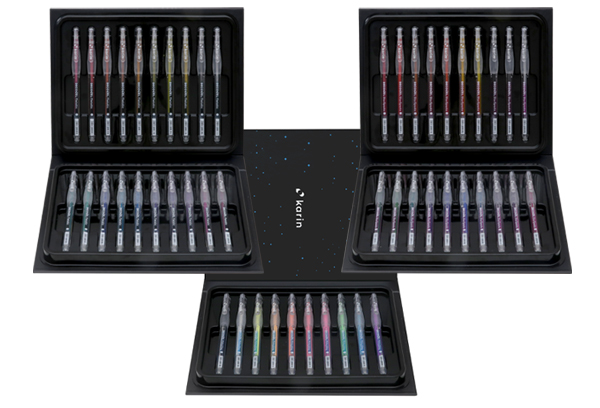 KARIN BRUSHMARKER PRO
Karin's Brushmarker PRO are water based, non toxic markers by Karin. With a brush-like tip these pens are perfect to create watercolour effects. Available in an incredible seventy-two different colours. These pens can be blended 'tip-to-tip' to create stunning colour blends and beautiful colour transitions.
Produced by Karin with "liquid ink" technology, these remarkable pens do not loose colour intensity - the lay down of colour remains until the last drop. Karin's Brushmarker PRO each contain 2.4 ml of an intense dye based paint and are twice as efficient as traditional filter markers. Equipped with a Japanese super durable and flexible nylon tip these pens are perfect for lettering and craft projects. Find out more.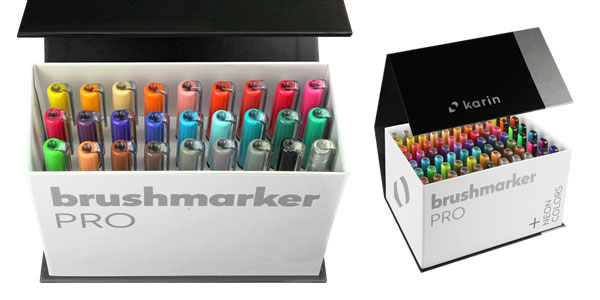 KARIN DECOBRUSH METALLIC
Karin's DecoBrush Metallic Markers are a great solution for creating beautiful calligraphy inspired brush lettering. Karin's DecoBrush contain a non-toxic metallic pigment that can be used very effectively on both black and white surfaces.
Made with 'Liquid Ink' technology these Karin pens create a uniform metallic laydown on paper that remains resistant to light and water after drying. Try out these Karin DecoBrush Metallic pens on surfaces such as paper, wood, ceramic, glass, metal and plastic. 

KARIN PIGMENT DECOBRUSH
Karin's Pigment DecoBrush are a new launch for 2021. With all the hallmarks of Karin's much loved brush pens but with the ability to be used on a range of surfaces including; paper, metal, glass, plastic, wood, textile and more.
The opaque matt paint may be used on dark surfaces with technology that is still not available to many other marker pens. The 'liquid ink' inside the markers is similar to acrylic paint which can be blended, brush tip-to- brush tip and create colour transition on the chosen surface. After drying, the paint becomes waterproof and may become scrub resitant with the application of an appropriate varnish. Find out more