PRESS RELEASE 
Manuscript Brands Expands Portfolio with Otto Hutt Partnership
Manuscript Brands, a leading UK Distributor of fine writing instruments and stationery, is delighted to announce an exciting addition to its enviable brand portfolio. Manuscript Brands is set to welcome Otto Hutt, the renowned German luxury pen manufacturer, into its family of distinguished brands.
Otto Hutt boasts a rich history in the pen industry with heritage dating back to 1920. For over a century, Otto Hutt has been at the forefront of design, producing fine writing instruments with artisanal perfection. Today, Otto Hutt combines tradition and proven production methods with modern technologies, resulting in a unique range of luxury writing instruments.
Expect from Otto Hutt a range of beautiful pen designs that utilise luxury materials, including precious metals, modern designs and sleek trim detail. Technologies include fountain pens, rollerball pens, ballpoint pens and mechanical pencils, offering something for everyone and promising a smooth writing experience.
"We are thrilled to announce this partnership with Otto Hutt," said Charlie Stockbridge, Managing Director at Manuscript Brands. "Otto Hutt's legacy of crafting exquisite writing instruments is in perfect harmony with Manuscript Brands' dedication to providing the best writing instruments in the market. We look forward to bringing Otto Hutt pens' exceptional beauty and precision to our valued customers."
Manuscript Brand's collaboration with Otto Hutt promises to provide customers with an even more comprehensive array of options, ensuring an enjoyable writing experience time and time again.
For more information about Otto Hutt's exclusive collection of writing instruments, stationery, and accessories, please click here or see the brochure
Oct 2023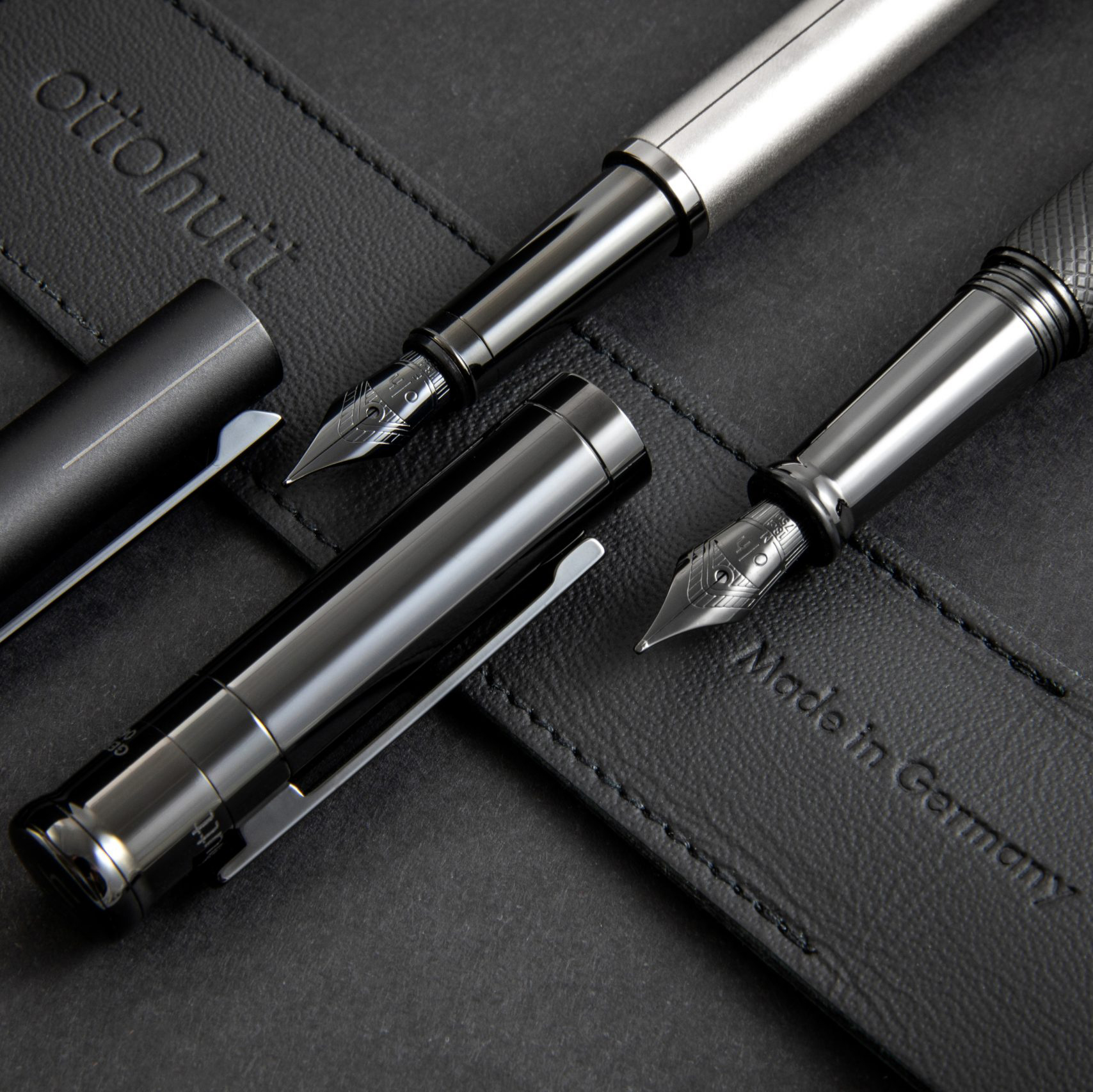 DESIGN 01
design01 restricts itself to the essentials. A guarantee of incomparable writing pleasure. Classical, discreet, timeless in design. Flawlessly executed with the finest materials.
BECOME A STOCKIST OF OTTO HUTT 
If you're interested in our Otto Hutt collection and would like to become a stockist then please contact our team for more details.
DESIGN 02
design02 combines classical styling idioms with traditional artisanal craftsmanship. Flawless quality that you can feel distinctive design.
Industry experts since 1856