PRESS RELEASE 
Manuscript Brands Partners with Tom's Studio as New Distributor
Manuscript Pen Company Ltd is pleased to announce the addition of Tom's Studio to their carefully curated 'Manuscript Brands' distribution portfolio. Tom's Studio offers a unique product range with captivating pen designs, engineered to perfection, and with a creative flair that is truly unique to Tom's Studio.
Manuscript Brands are ideally placed to represent Tom's Studio across their global network, selling to well-established customers in the UK, Europe, USA and across the world.
With an ingenuity like no other, Tom's Studio have an enviable product range including the beautifully presented Studio Pen, Flourish, Carrot, Bloom and a wonderful array of inks and accessories. Lumos is the latest launch in the Tom's Studio collection, offering a pen with variable tips (that can be changed with ease) for different drawing and writing styles. And like everything Tom's Studio design, the finish quality is reflective of a brand that is committed to enhance user experience, providing tools that can be used time and time again.
"We are proud to bring Tom's Studio products to the UK market as a great addition to our portfolio," said Charlie Stockbridge, the Managing Director of Manuscript Pen Company." We're delighted to be partnering with Tom's Studio to bring their distinctive designs to our customers. We believe that Tom's Studio's focus on quality and creativity aligns perfectly with Manuscript's vision, and we can't wait to see what the future holds for this exciting collaboration."
Click here for more information about Tom's Studio or Contact our Team to become a stockist and add to your collection.  
May 2023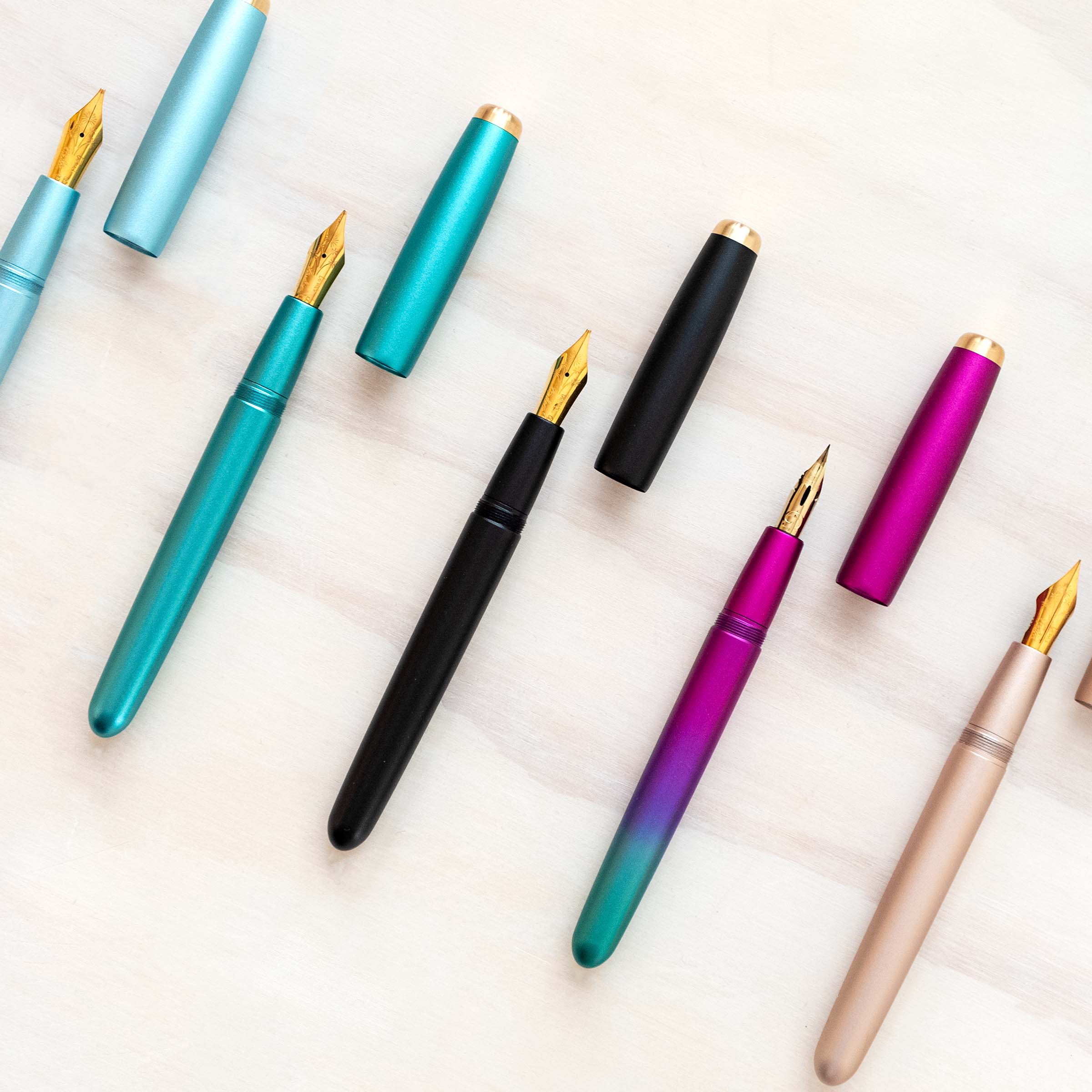 THE TOM'S STUDIO PEN
A beautifully designed fountain pen with an incredible selection of nibs making it the only tool you'll need to hand to ignite your creativity.
BECOME A STOCKIST OF ARTPOP! 
If you're interested in our Tom's Studio collection and would like to become a stockist then please contact our team for more details.
THE BLOOM CALLIGRAPHY PEN
A beautiful and balanced calligraphy pen designed to make your work blossom. Just like the Flourish range, the Bloom's unique Universal Flange makes changing and holding calligraphy nibs, big or small, an absolute breeze.
Industry experts since 1856