MANUSCRIPT IN THE LIMELIGHT WITH PURCHASE OF UK STATIONERY DISTRIBUTION COMPANY

Manuscript Pen Company is proud to announce the acquisition of multiple award winning Distributor, Lime Stationery & Art, and its subsidiaries in the UK.
The world's largest calligraphy brand has grown extensively over the last five years in the global market. By adding in UK Brand Distribution it will give Manuscript more diversity, strength in the domestic market and ability to grow as a business.
The deal, which has been in the pipeline for several months, was rubber stamped at the beginning of August.
Manuscript and Lime will now trade under one company. Previous owners Michael Owen, Tracy Owen and Jon Sumner will continue to sell on behalf of Manuscript/Lime, ensuring a smooth transition for existing supply chain and customers.
Completion of the purchase will allow Michael and his team to focus on their strengths as being one of the best sales agencies in the industry.
Whilst continuing to develop their own award-winning global brand, Manuscript will benefit by selling a selection of Lime's own distribution portfolio within the UK including giving them access to new market sectors.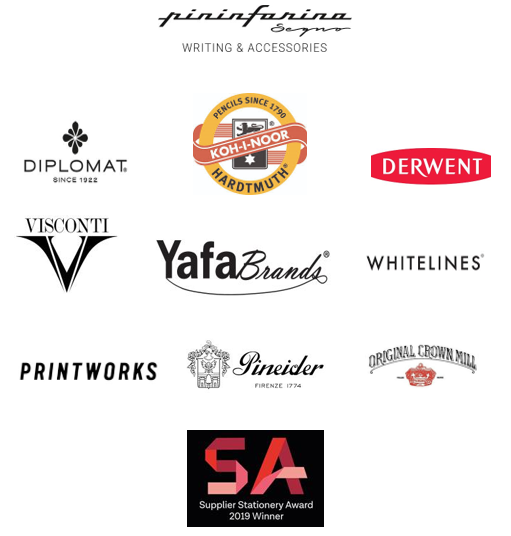 Charlie Stockbridge, Managing Director of Manuscript, celebrated the acquisition: "This a key step in the growth plans of Manuscript as a brand and the company as a whole.
The purchase of Lime Stationery made complete sense, due to their reputation, strong UK sales presence and network of contacts.
They join the Manuscript family and I can't wait to see where this acquisition takes us. It's a real opportunity, for both Manuscript and Lime, to expand and increase its footprint in an ever-changing industry."
Michael Owen echoed Charlie's statement: "We've known Manuscript for over a decade and seen how they have developed and grown. They are one of the most forward thinking companies in the industry and our combined skills and knowledge will be a perfect match.
We're excited for what the future holds and looking forward to working together."
Find out more about Manuscript at manuscriptpen.com