CAMPO MARZIO
Featuring Italian style, bold colours and versatility, bursts the Campo Marzio Collection. With a contemporary feel, Campo Marzio offers vibrant, on-trend writing instruments and accessories with heaps of Italian class and colour. 
Founded in Rome in 1933, Campo Marzio has been creating stationery and accessories for nearly a century. Today, Campo Marzio extends its collection to the UK Market offering a beautiful and affordable collection of writing instruments, lovingly packaged in Campo Marzio's bold colour palette.
Campo Marzio's Vision? 'To make every moment of the day extraordinary' by offering products that 'blend Italian style, colour and versatility.' 
To find our more about Campo Marzio's extensive collection Contact our team.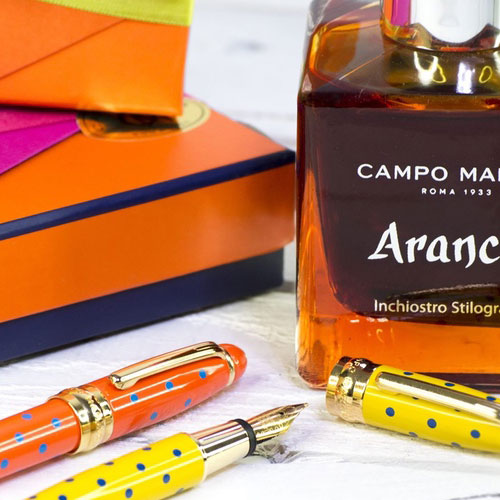 Industry experts since 1856
CAMPO MARZIO PENS
For over 80 years Campo Marzio has been designing and producing elegant pens with colour and fashion at the centre of their designs.
Campo Marzio's pen collection extends to ballpoint pens, rollerball pens and fountain pens. All featuring innovative modern flair that showcase the virtuosity of Italian design.
To find out more about our stocked Campo Marzio collection explore the product collections below. Ask our team for more details. 
BECOME A STOCKIST OF CAMPO MARZIO 
If you're intersted in our Campo Marzio Collection and would like to become a stockist then please contact our team for more details. Contact us. 
Industry experts since 1856