Meet our first Artist of the Month for 2021...Lucy Davies, aka Little Old Goose. Lucy is a freelance calligrapher from Hampshire, UK who has been practicing calligraphy since 2014. After studying Art & Design at college, Lucy only started actively practicing when she discovered brush markers and she was hooked! Read on to find out more about Lucy...
What is your background and when did your passion for Calligraphy and Lettering begin?
I'm Lucy, a Modern Calligrapher, Lettering artist and Workshop tutor. I loved Art & Design at College and at Foundation level but I didn't really do anything arty for quite a long time after that. I used to write the chalkboards at work and then tried a traditional Calligraphy night class… It was great to learn the new skill but I really wanted to add my own flair and try a more modern style. I then discovered brush pen calligraphy 6 years ago and I was totally, totally hooked. I started an Instagram account and began posting my work and practicing as much as possible.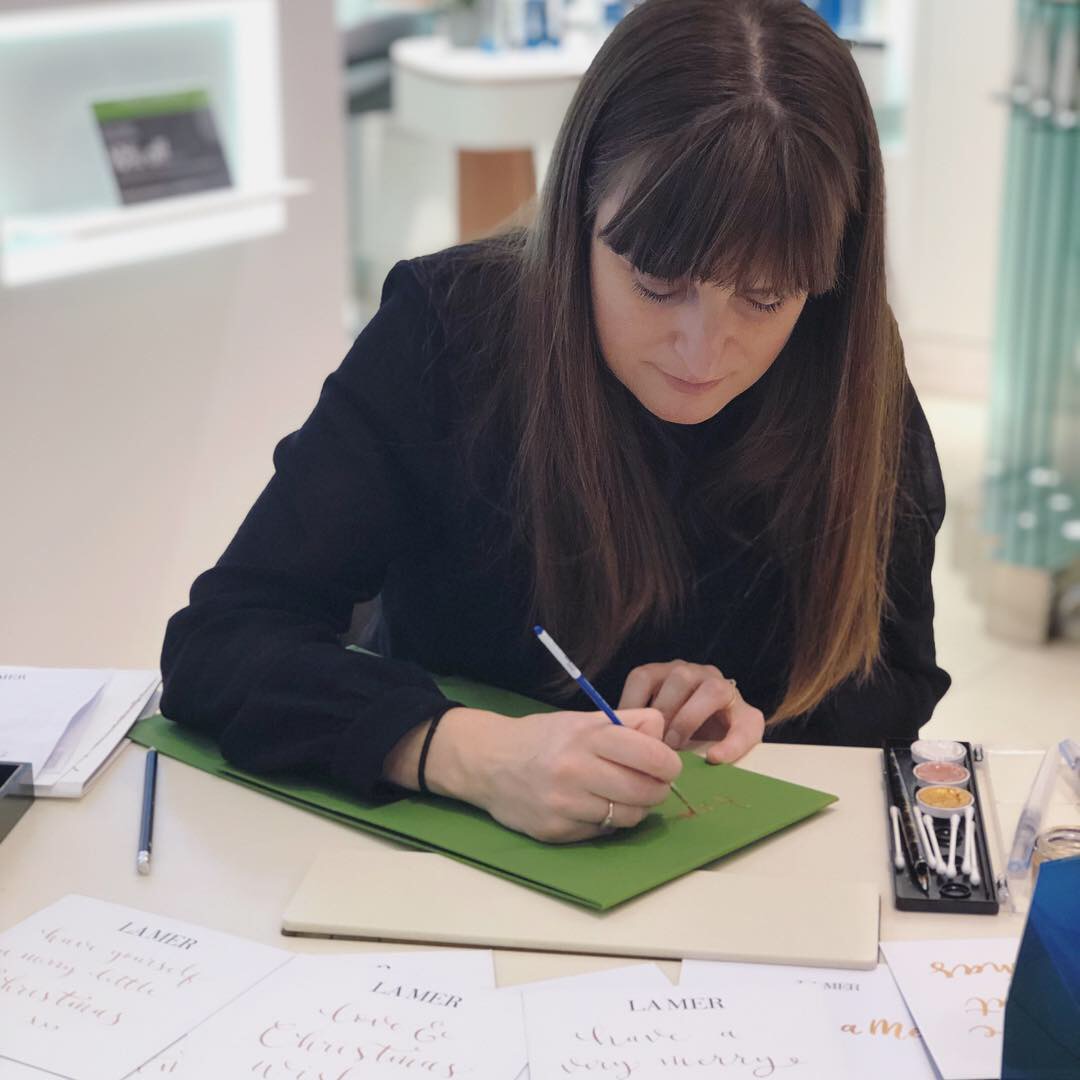 Who / Where do you take your inspiration from?
It can come from anywhere really, but I find that sometimes just sitting at my desk with lots of pens, some music on and practicing can sometimes create some great work! Some of my favourite pieces have come from not overthinking them too much. There are SO many amazing Calligraphers and Lettering artists to follow online too.
What in your opinion is the hardest and the most rewarding parts of working in a creative industry?
Trying to create original work when the industry is so vast can be tough. The last year has been really hard for so many of us in the Calligraphy and Lettering industry as a lot of work comes from weddings and events so it has been a challenge to adjust. The most rewarding part is teaching people Calligraphy and Brush Lettering and seeing their progress… it makes me so, so happy!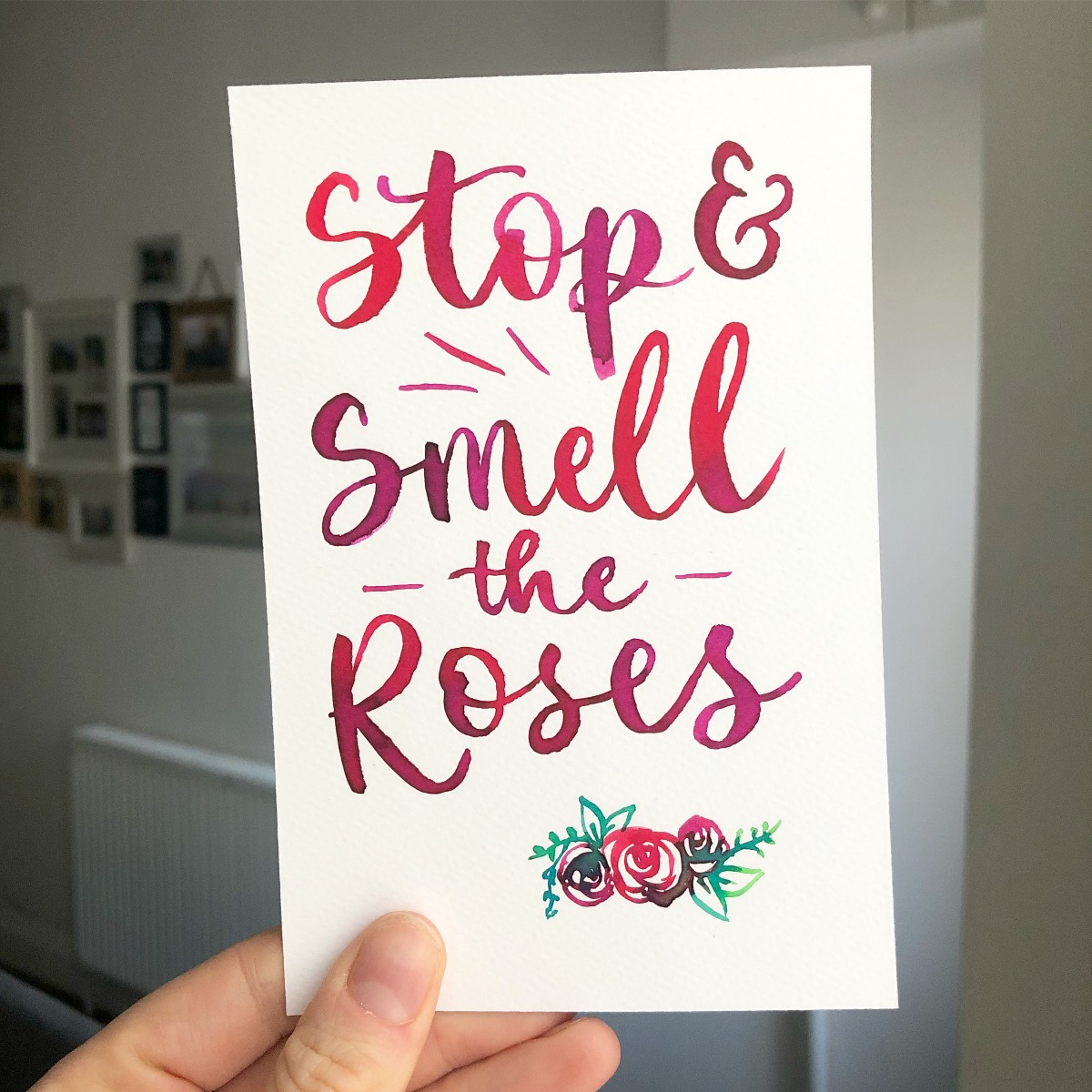 Do you have a favourite style?
I love so many styles but I think Brush Lettering and Calligraphy with nice big strokes will always be my favourite.
What are the most exciting projects you have worked on and what are you working on at the moment?
My work can vary a lot and I've been really lucky to work on some really fun projects. Some of my favourites have been live calligraphy in Selfridges and John Lewis, and creating an online tutorial for the Royal Mail website during lockdown. I've just finished a magazine commission which was really fun to work on! My next job is to create some fonts of my calligraphy… I've wanted to do it for so long so that is my personal project for the New Year.
How does your work relate to your everyday life?
My work is very different to everyday life as I'm usually running around after my toddler, so any creative work is my escape and quiet time! If I'm creating content for Instagram, I usually base it on words or a quote relevant to life at that moment in time.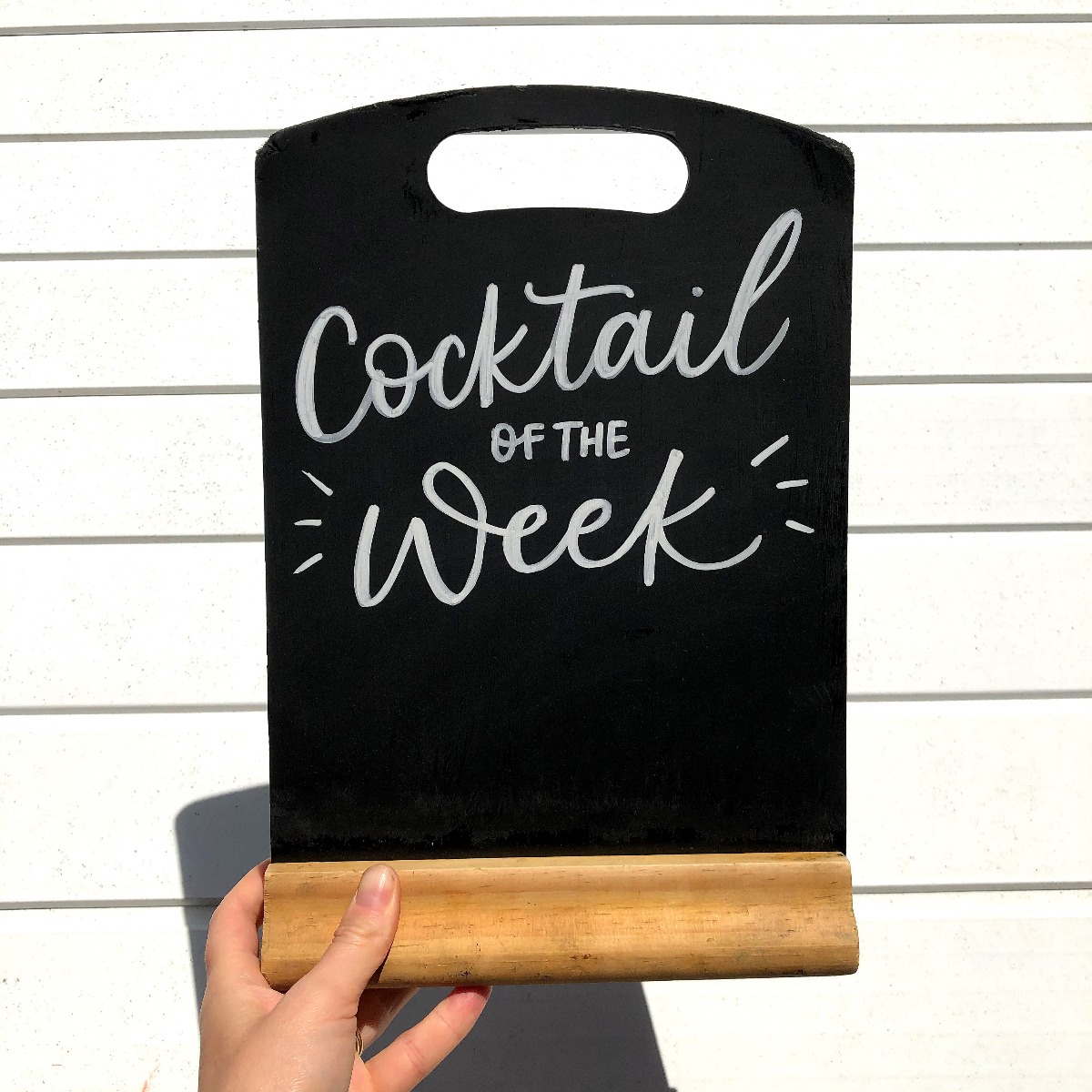 What are your favourite tools to use?
Brush pens of course! I have a few favourite brush pens but I always love a water brush and black ink.
What would your advice be to people new to the creative industry and any tips on how to get started?
Just start! Calligraphy and Lettering involves a lot of practice, so get yourself a little starter kit and get writing. There are lots of online tutorials to get you started, or in person workshops (when they're allowed!) You'll soon start to develop your own style and know which pens/brushes you prefer… then practice, practice, practice!