As the holidays approach we have got a fun project for you to try at home. Create you own Van Gogh inspired Starry Night painting in mixed media. Raid your cupboards at home for crafting supplies or stock up on our website.
Here's what you'll need to get started:
Koh-I-Noor 24 Watercolour paint set
Koh-I-Noor 48 Wax Crayon tub (Koh-I-Noor 12 Trio Wax Crayons are perfect for smaller hands)
Koh-I-Noor Young Artist brush set – pack of 3
Watercolour paper of your choice (works on other papers too)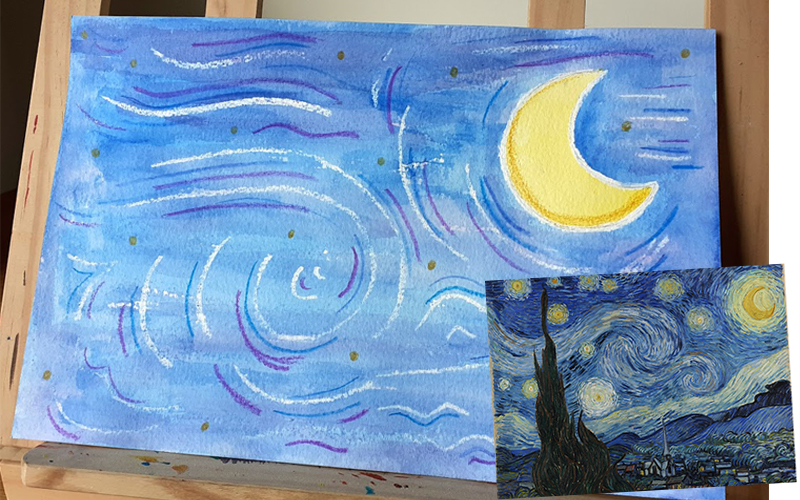 Using a white crayon draw a beautiful moon in one corner – it can be as big or as small as you like. We've gone for a crescent shape like the traditional painting but feel free to mix it up!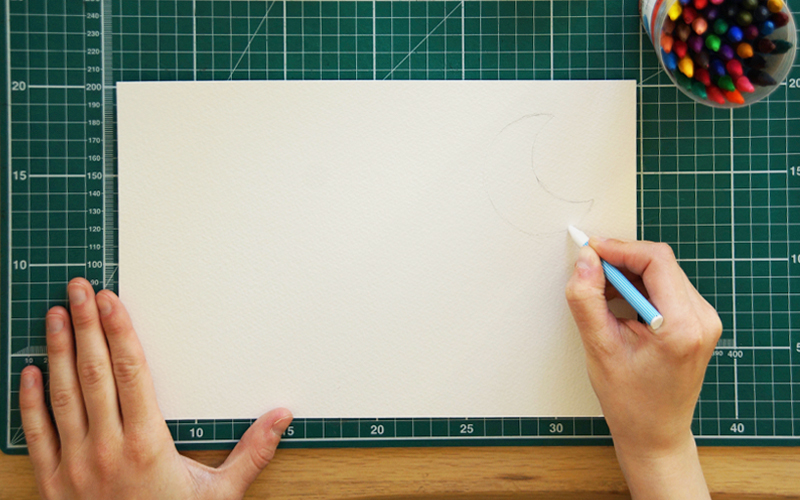 Next have fun adding some swirly, wiggly lines across the rest of the page. You could add some curvy lines around the moon for a glowing effect
Using the watercolour paints and the small brush bring the moon to life with a golden colour.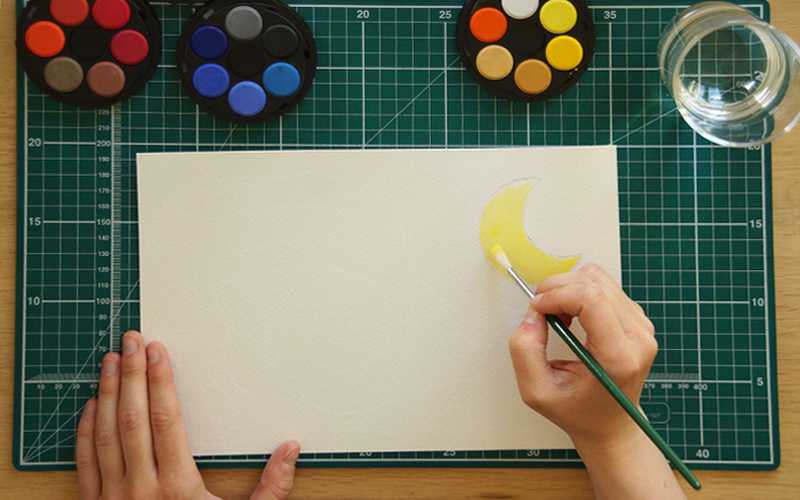 Now to reveal the white lines you have made with a crayon. Take the biggest brush and pick a dark blue and cover the page, be careful to avoid the moon. The more water you add to the paint the easier it will brush over the page. Once dried slightly, add a little purple and lighter blue for a true night sky effect, why not use the paint lid and mix your own shades?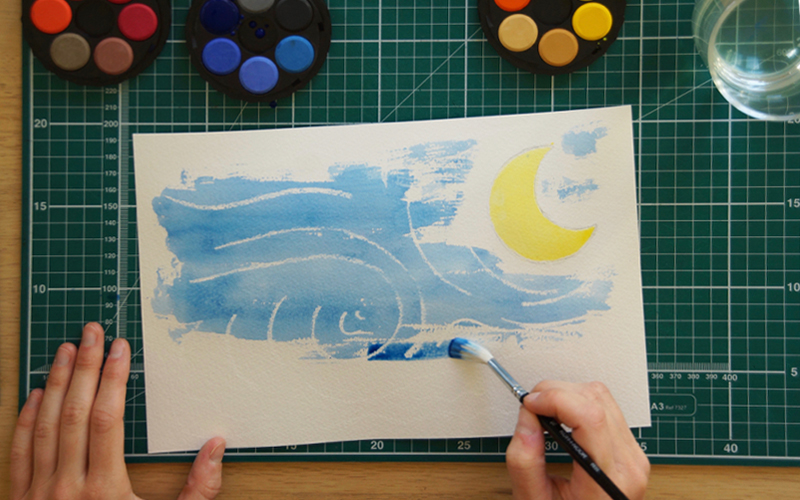 Using the purple and blue crayons draw some more squiggly lines following the white ones to add some more colour and movement to your picture. Finish your picture with some twinkling stars using a gold or yellow crayon.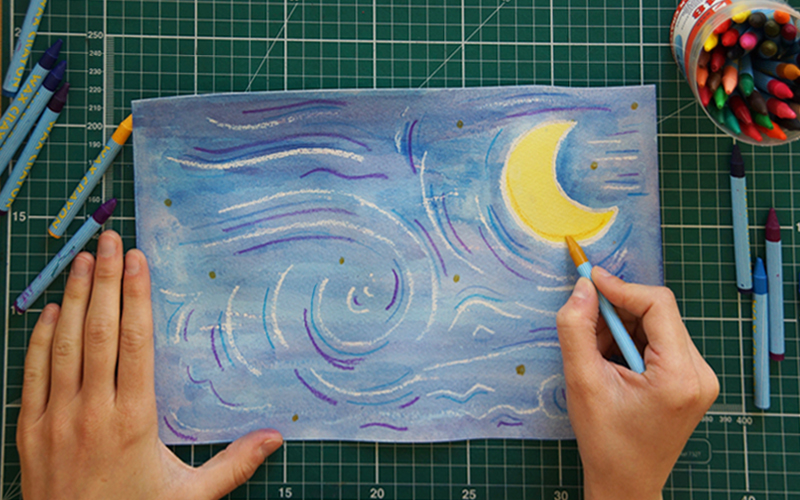 If you're happy with the results try and create more detailed designs using the same process. Don't forget to tag us when sharing your creations and use the hashtag #manuscriptbrands on Instagram. Follow us @manuscriptbrands