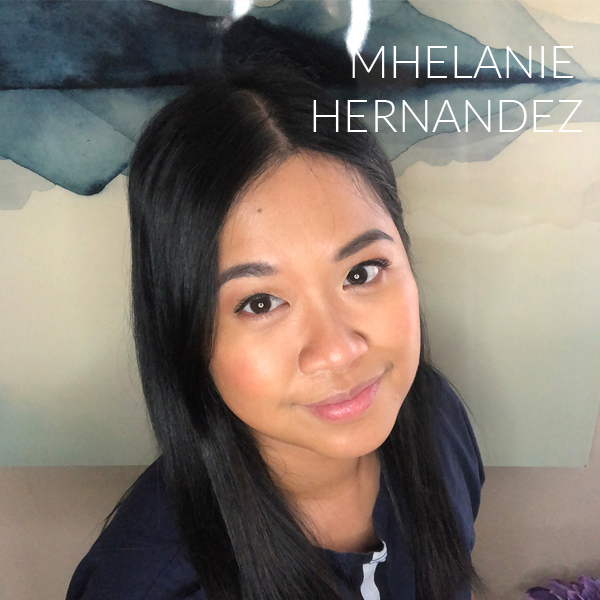 What is your background and when did your passion for calligraphy begin?
My name is Mhelanie Hernandez. I'm commonly known for my lettering and calligraphy tutorial videos on Instagram as @LetteringbyMhel.
Art has always been a big part of my life. I began drawing when I was four years old and since then, I have not stopped being creative. I've tried several art mediums from drawing, painting to photography. It wasn't until I learned about lettering that I felt like I've found my passion. I believe that all the skills I've learned from previous art mediums has helped me become a better artist today.
Besides lettering, I am also a graphic designer by day. I am also a wife and a mother to my two beautiful sons.
How and when did you start doing calligraphy?
My creative journey with lettering started in 2016. I was a new mom seeking a creative outlet. Looking through Pinterest and Instagram, I found some lettering quotes that caught my attention. I tried to imitate the styles but found it to be a lot harder than it looks. I did a lot of research combined with several trial and error. Once I had a grasp of the fundamentals, I began posting my work on Instagram. In just a couple of months, I received several positive feedback on my work and my lettering account began to grow significantly.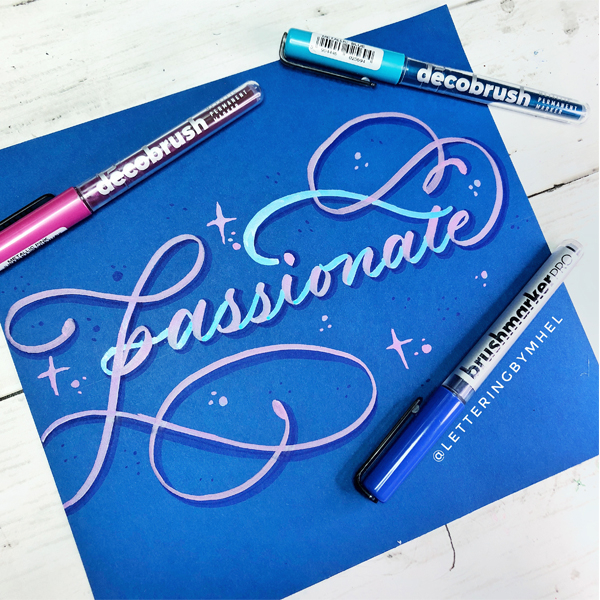 What are your favourite materials to use and why?
My favourite materials are brush pens. I love how the pen creates various strokes from thin to thick strokes using a single pen. With most brush pens, you can also blend colours together which creates beautiful lettering pieces. 
Do you have a favourite style?
I love adding flourishes to my work. I love the ability to add loops and extended strokes to make the script look elegant and interesting.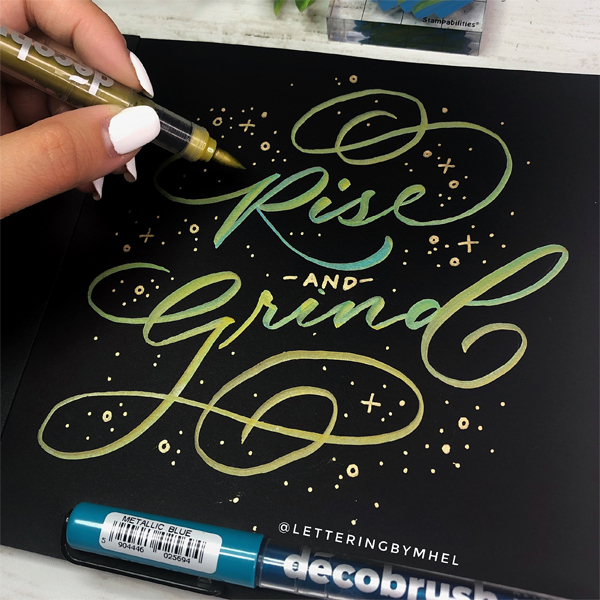 Do you do both digital and traditional lettering?
I love doing digital and traditional lettering. I use my iPad, Apple pencil, and Procreate app for digital lettering. Being a graphic designer, I love combining digital and traditional lettering in some of my designs. 
What inspires your work and why?
I'm inspired by everything around me. Colours, typography, signages, logos, traditional calligraphy, and positive people. There is also a huge lettering community in Instagram and they inspire me to stay creative. There are so many talented artists there and each one challenges me to keep creating and learn something new. 
What are the most common questions you get asked by people wanting to take up lettering?
The most common question is how I got started. I always tell them to first learn the fundamental strokes. Learning the fundamental strokes will help you form your letters correctly and understand how to connect each letter together.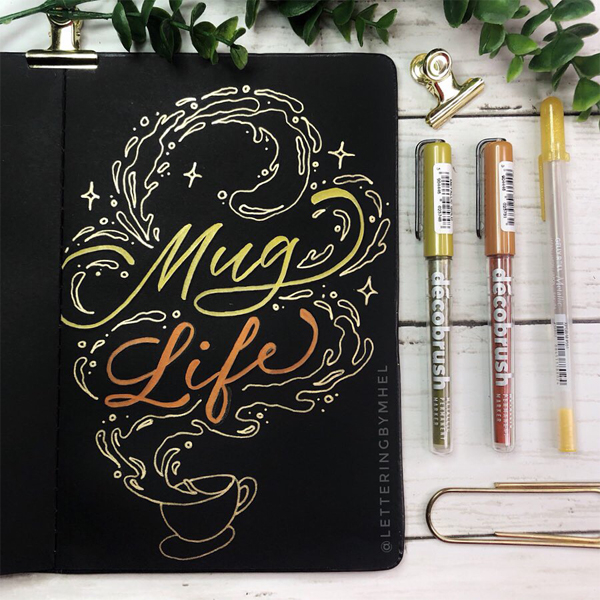 What would your advice be to people new to the creative industry and any tips on how to get started?
Start today! Calligraphy and lettering can be intimidating but you won't get anywhere unless you begin. Don't expect to be good on your first and second try. It takes time and you see improvements through repetition and building muscle memory.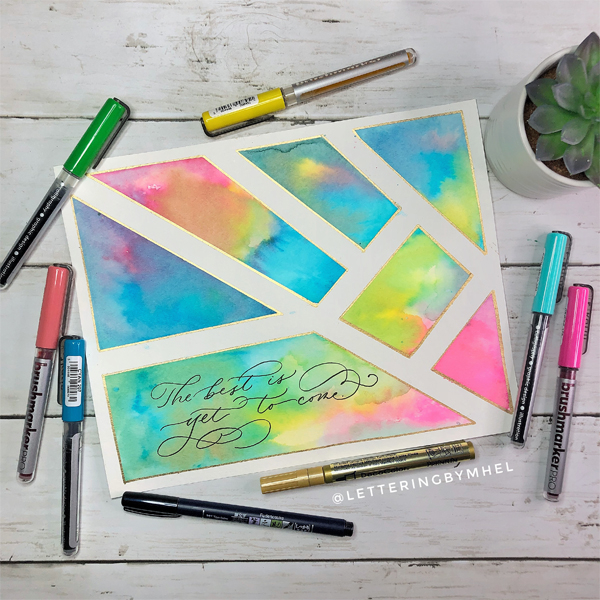 To see more of Mhel's work you can follow her on Instagram @LetteringbyMhel or check out our inspiration gallery HERE!