We asked our Artist of the Month Mhelanie Hernandez to create a new step-by-step brush lettering tutorial for you all and she did not disappoint! She has put together this fun tutorial which uses two different artistic mediums, brush lettering and watercolour blending. 
Follow her steps below and create your very own masterpiece! Choose your colours of choice and you can use this technique for creating any wording to your piece of artwork. We went with 'Summer' because we are loving the heatwave at the moment! 
So, what are you waiting for? Get your brush pens ready and lets go! 
A list of products you will need:
Step 1
Sketch and trace your lettering

Start by lightly sketching your lettering. You can use a ruler here to make sure your lettering is straight. Don't worry about being too neat and perfect, we will go over with brush pens after to erase any imperfections!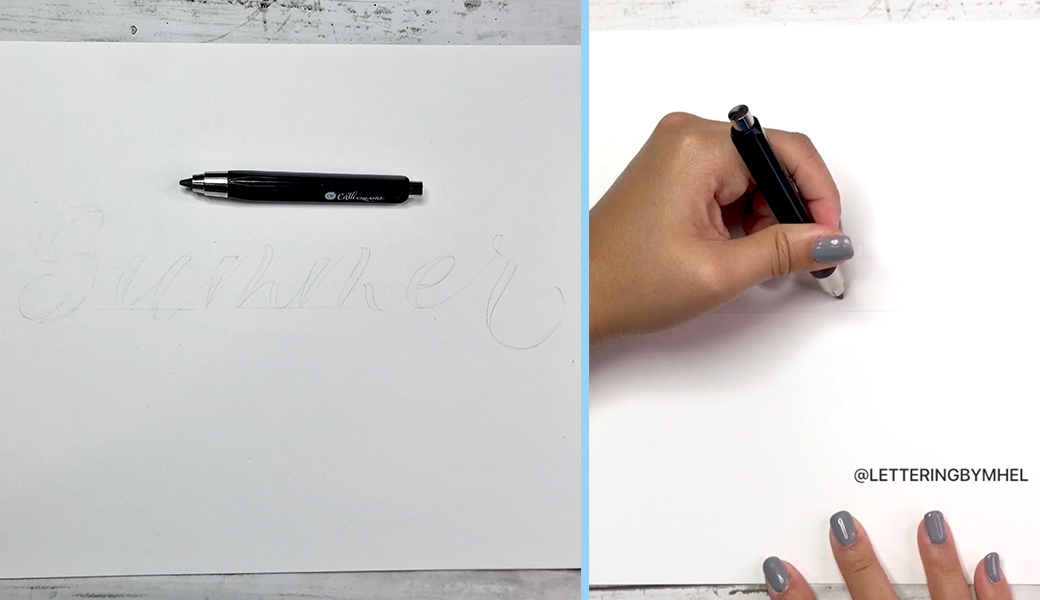 Step 2
Tonal brush 'painting'
Next, trace half of your lettering with your dark blue and light blue brush pens.
Once you have half of the letter coloured, take your wet paint brush and start making little strokes to blend the colours together. You only need very little water in your paint brush to blend. Make sure to remove any excess water in your brush before you blend.
Do the same for the bottom half of the letter to create the sand effect. Add yellow below the light blue and brown at the bottom. Blend all the colours together with your paint brush.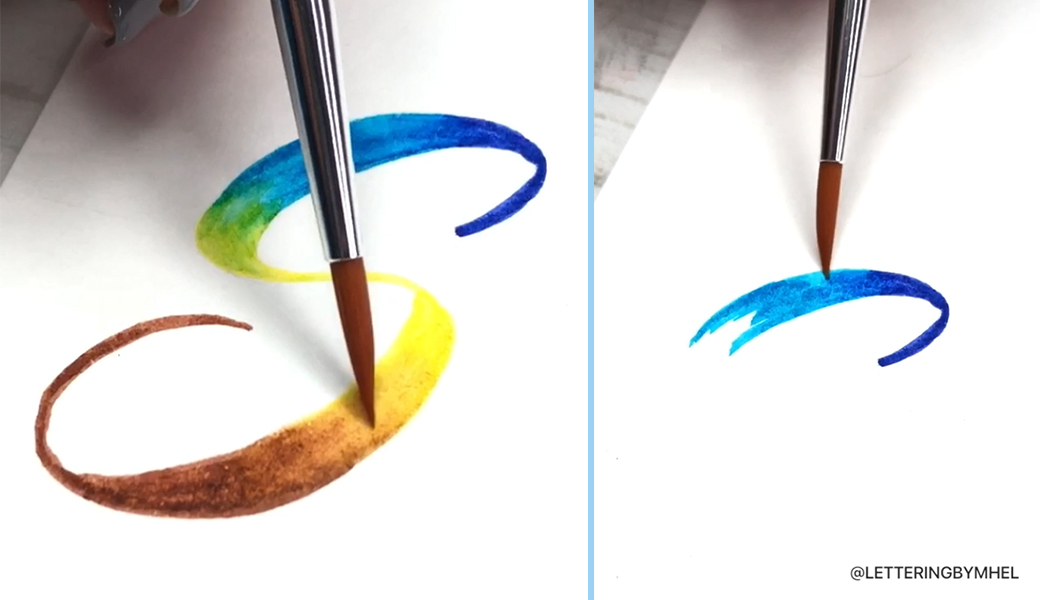 Step 3
Adding the details!
Once your lettering is dry, grab your white pen and add some white details where the water meets the sand to create the shore.
With your brown brush pen, add some stippling on the sand for some texture.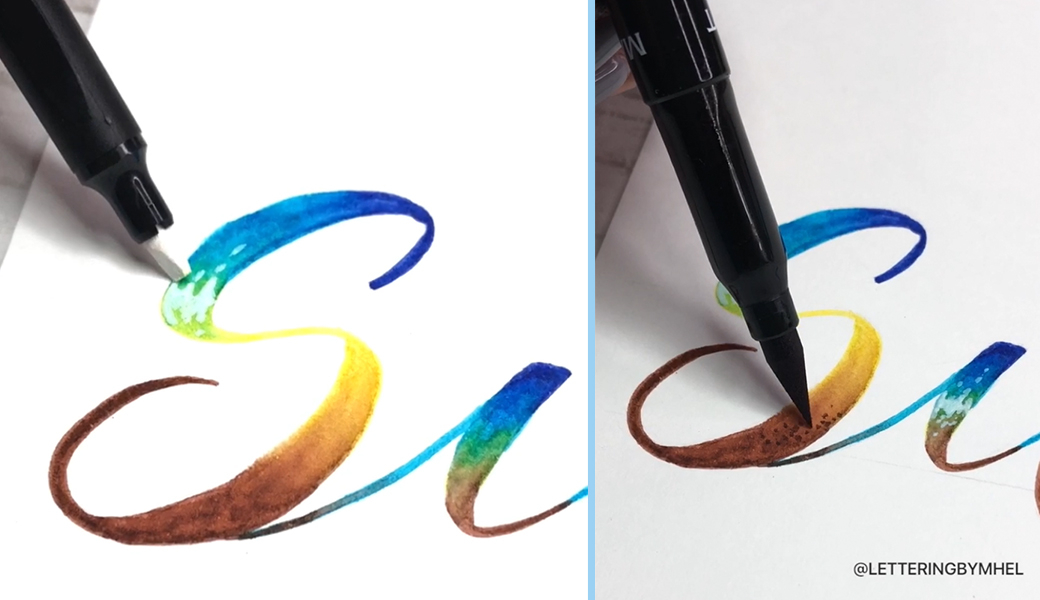 You're done! I hope you enjoyed making the Summer vibe lettering piece.
Happy Lettering!
For more help and guidance with brush lettering and watercolour illustrations,CLICK HERE for free downloads and help sheets!