HAND LETTERING

Bold colour and an eye for detail, Hand lettering is quickly becoming our favourite way to make a mark!
Our unique Callicreative range has italic markers, fineliners and brush pens, perfect for writing on any material and making your writing stand out from the crowd.
We've also got a selection of classic pens to improve handwriting of youngsters and those more experienced, including the colourful Manuscript Clarity!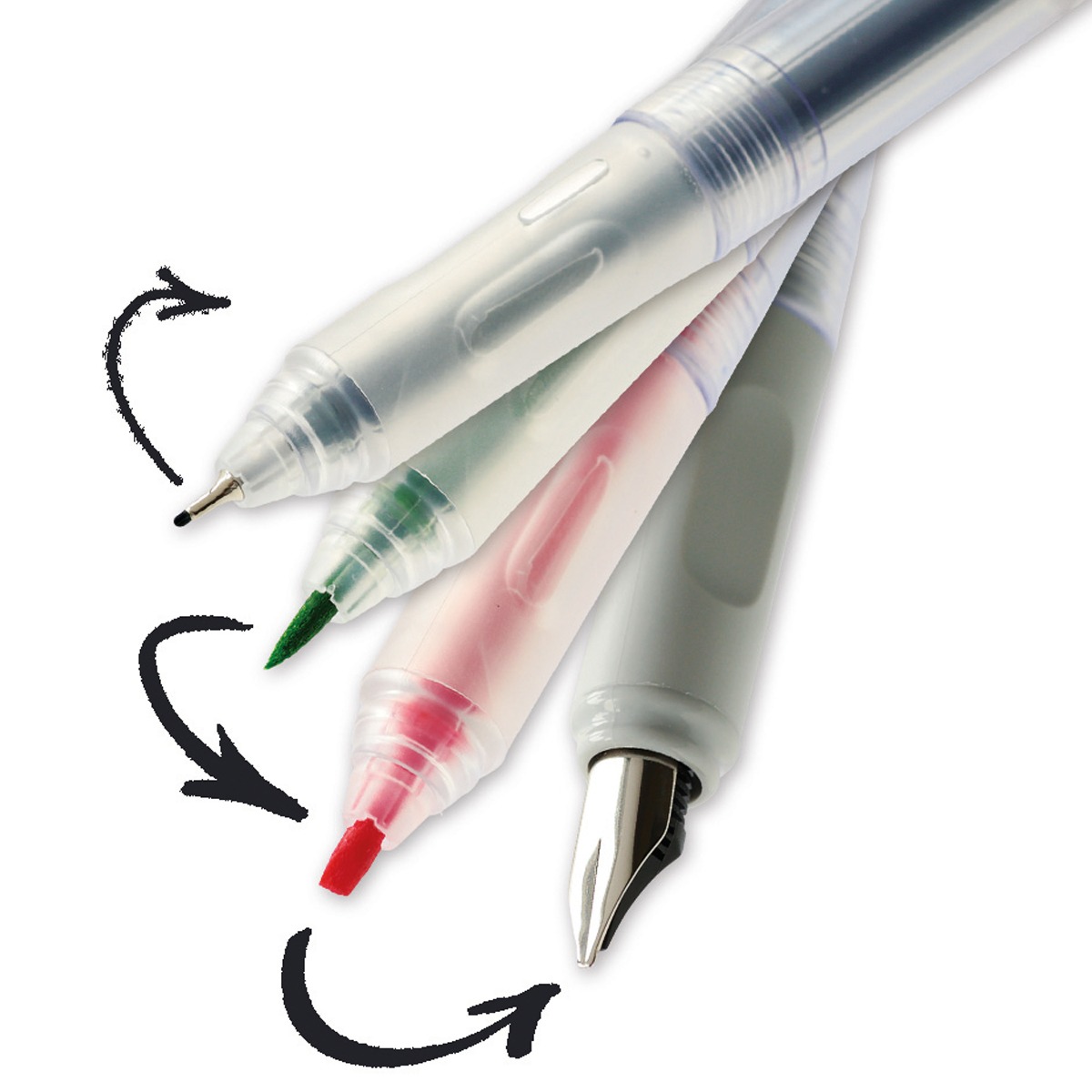 Industry experts since 1856

Looking to make your mark? Our innovative Callicreative markers are the place to begin. Create lettering and calligraphy like designs in bold colour with marker pens like no other!

Calling all artists. Whether its hand lettering, bullet journalling or just being creative, the award winning Callicreative Duotips offer unlimited opportunities. Just don't ask us to choose which colour to begin with!

For beautifully disciplined handwriting, you can begin drawing beautiful letters from small pieces of paper to grander pieces of artwork. Manuscript's stationery collection has both style and substance to keep you writing!

Whether you are putting pen or pencil to paper, our range of innovative hand lettering sets are ideal for any creative project. Whether you're and artist, calligrapher, lettering extraordinaire, illustrator or you just like to get creative Manuscript's gift sets will set your work apart!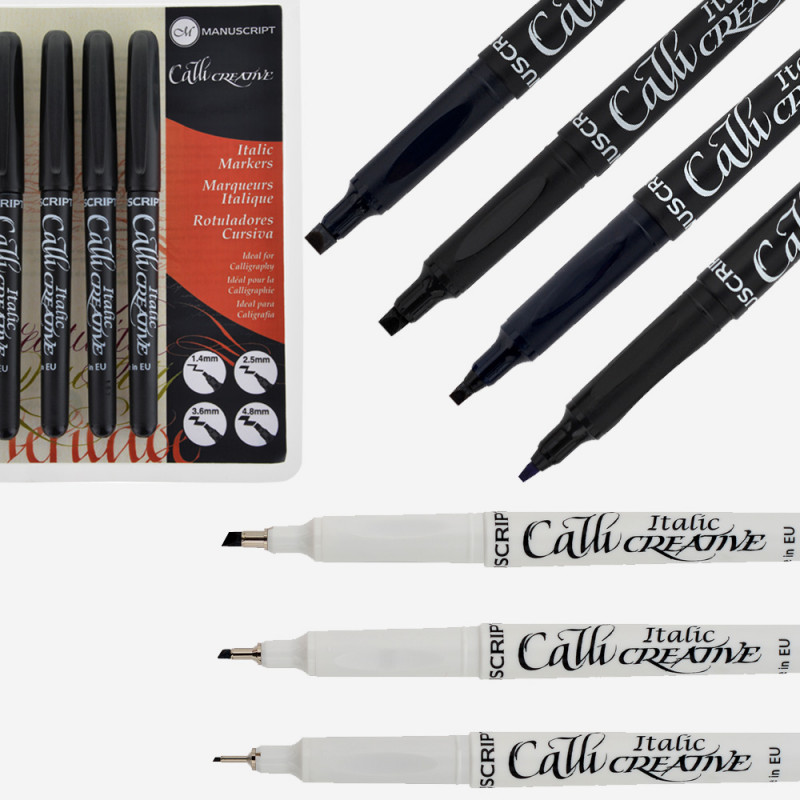 ITALIC MARKERS

Combining the traditional with the innovative, make your artwork last with our selection of markers available in varying widths. Whether its right-handed or left-handed, we are handling it.
WHITE MARKERS

Simple but effective. Bringing black to life, these Callicreative White Markers are bold!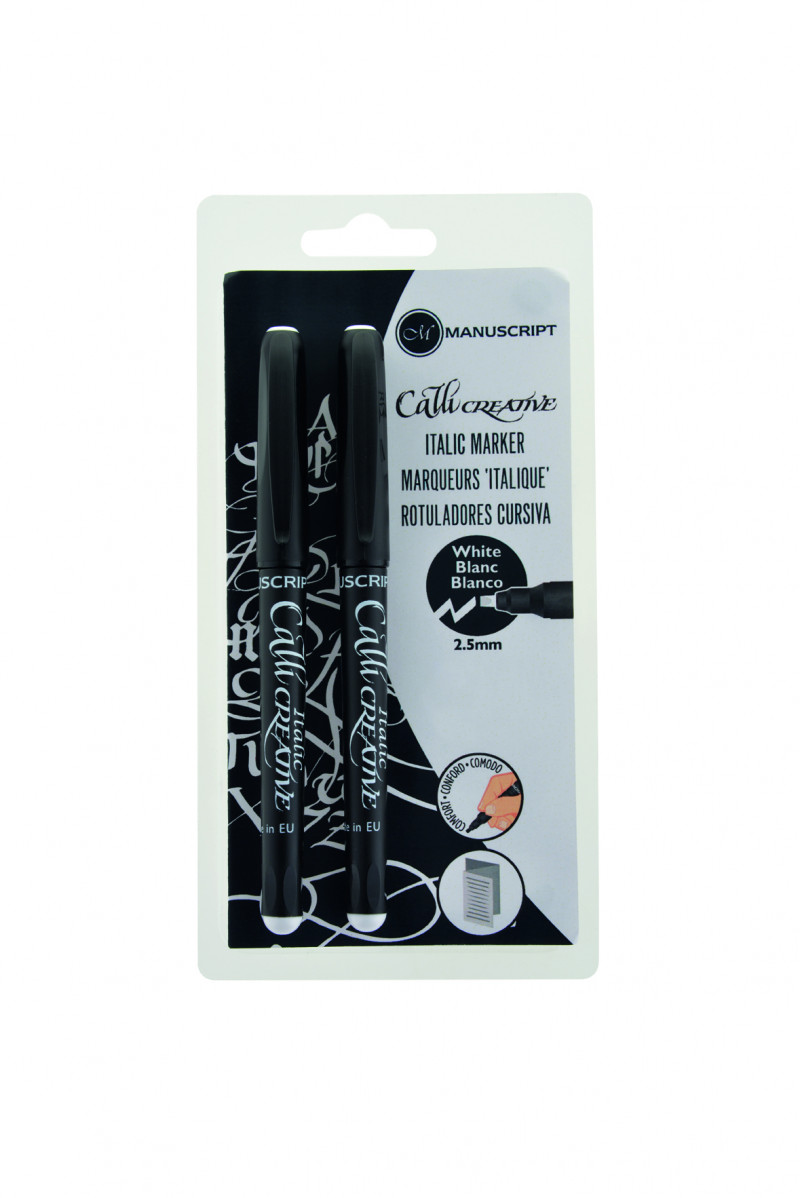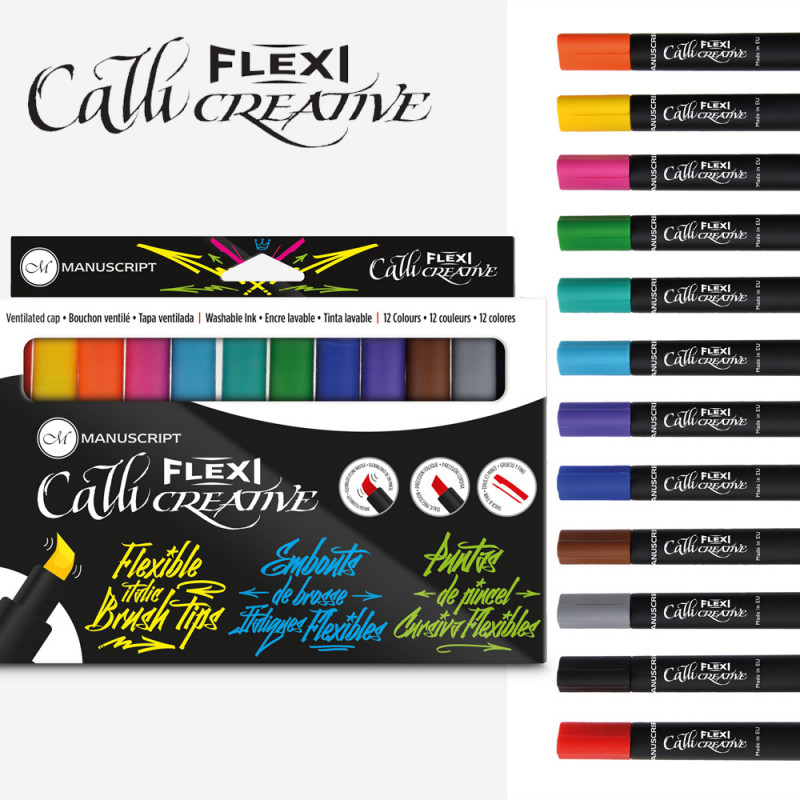 CALLICREATIVE FLEXI MARKERS

Make your own mark with these Callicreative Flexi Markers - the flexibility of a brush combined with the precision of an italic tip! Flexible creativity for putting your style into every design!
CALLICREATIVE MARKERS

A spectrum of shades for every style. Whether its fine or broad, we have it in every colour. Make your calligraphy sparkle and shine with a selection of italic markers in metallic shades - these pens are gold standard!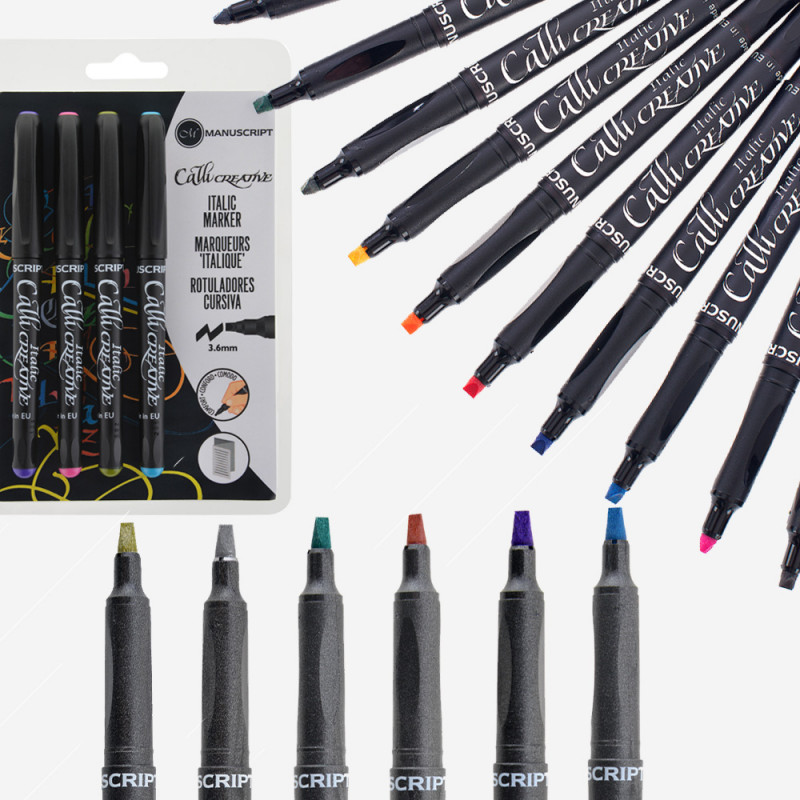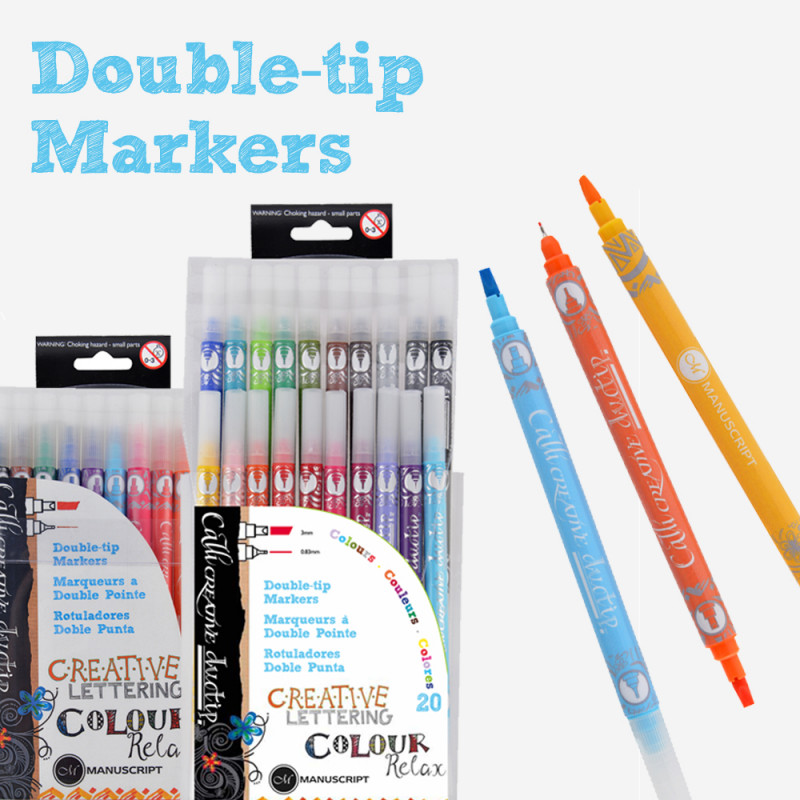 DUOTIPS

Combining fineliners and italic tip markers in one pen, our Callicreative Duotips continue to turn heads throughout the world! With 20 colours to choose from, whether you are creating calligraphy, hand lettering it up or bullet journaling, the creative possibilities are endless!
BRUSH MARKERS

Whether its modern calligraphy or hand lettering, these double-ended brush markers will do the job. Achieve your thicks and thins with complete ease!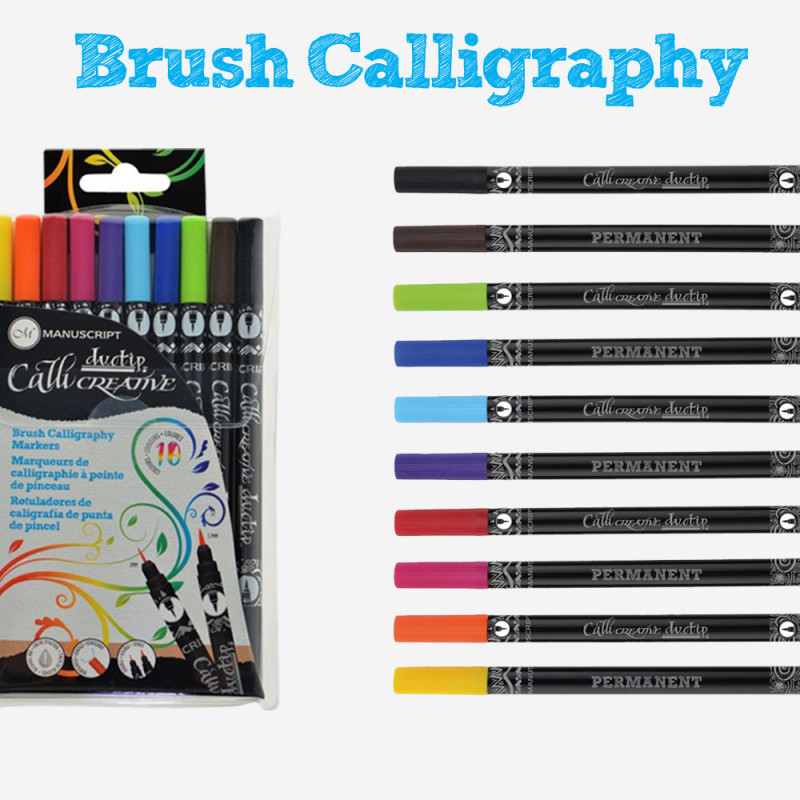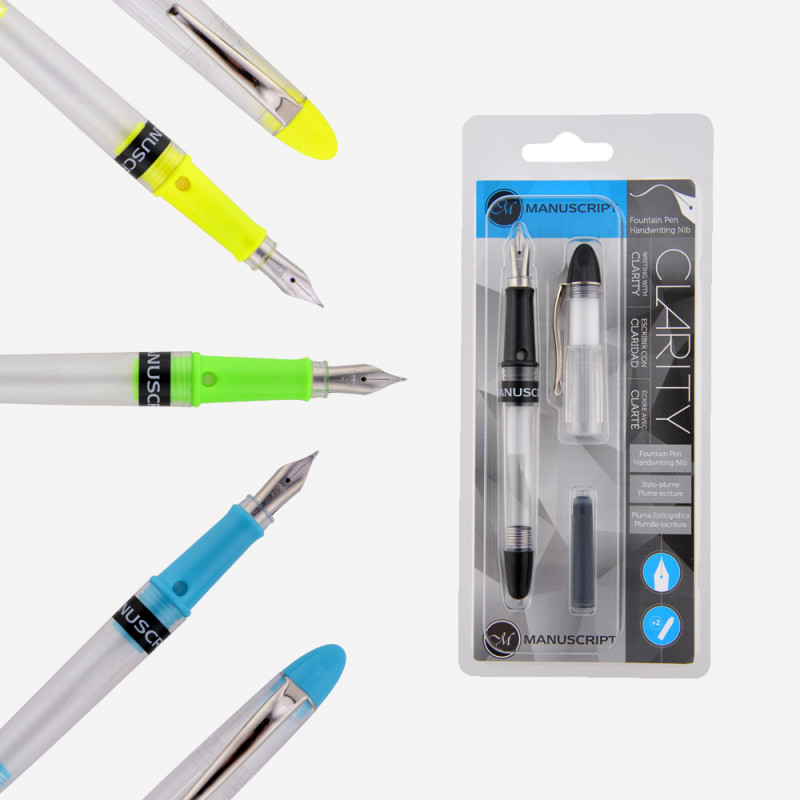 CLARITY

New for 2018, the Manuscript Clarity Collection is the perfect tool for every day writing at home, at work or in school. With an Iridium nib and a bold body, you can be sure you can put pen-to-paper over and over again.
BEGINNER'S CALLIGRAPHY

New to calligraphy? Why not look at our beginners calligraphy sets to get you started? Each set contains a step by step leaflet, making calligraphy easy!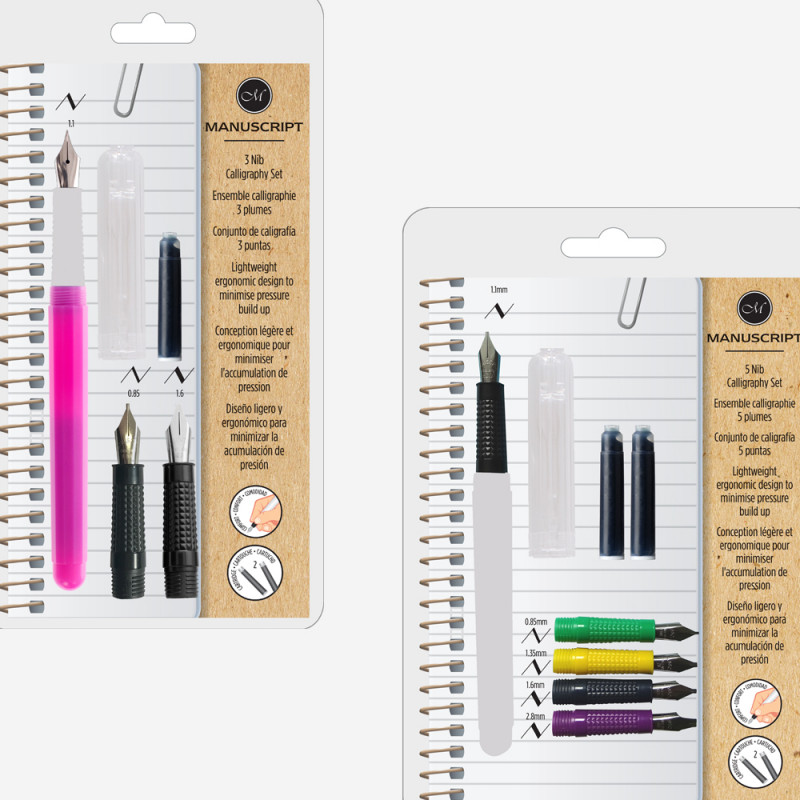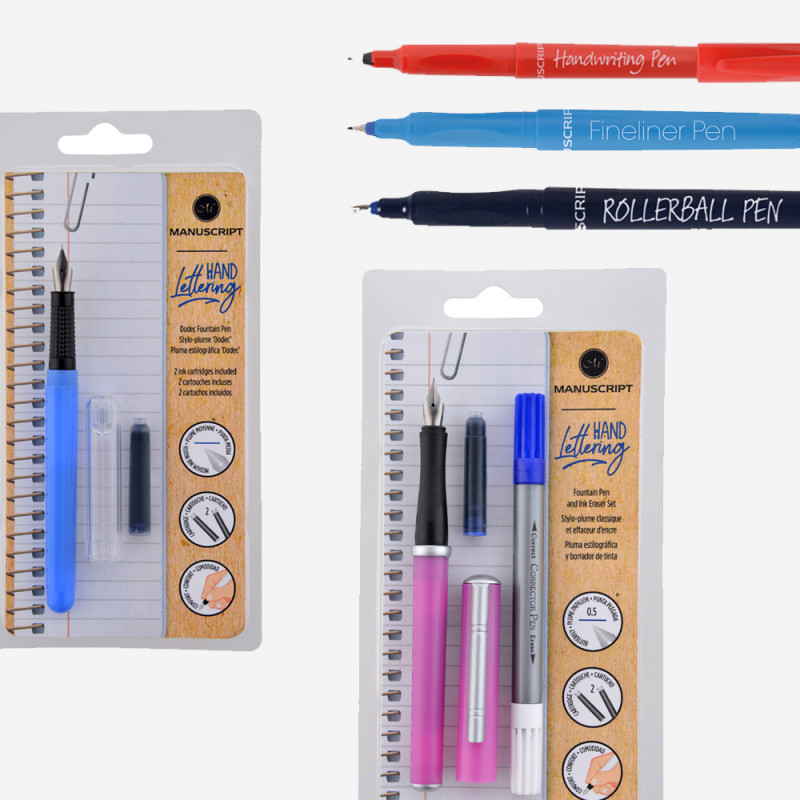 EVERYDAY WRITING

Who doesn't love stationery? We've got the a super selection for stationery addicts everywhere. We will keep you writing all day, every day!
LETTERING PENCIL

New for 2018, Manuscript's Lettering Pencil. Ideal for calligraphy and lettering using pencil leads! Available in 3 colours, this versatile clutch pencil set comes with a colourful section of flat lead colours along with a sharpening stone allowing you to sharpen the lead to create the lettering style you want!