OUR PRODUCTS

Calligraphy pens, wax sealing sets, markers and gift sets for those who love writing, Manuscript have a material to suit every creative.
Whether you rarely put pen to paper or can't get away from your drawing board, we've got a pen, a pencil or a piece of stationery for you.
The home of creativity, combining generations of know-how with modern artistic flair, Manuscript has the broadest, most colourful and most trusted products on the market!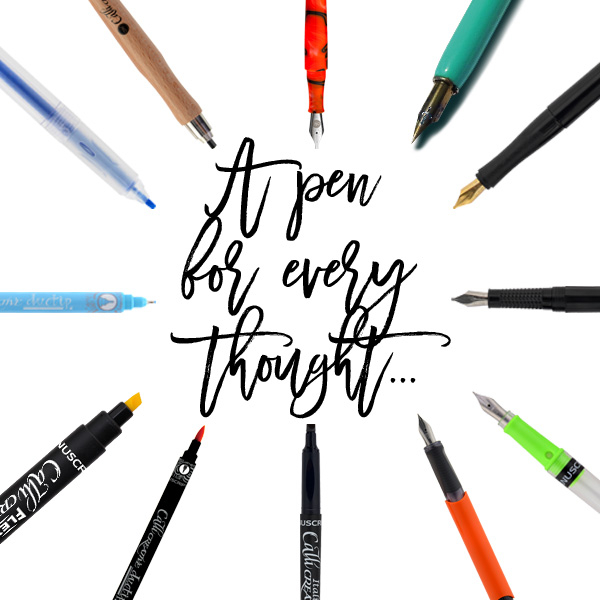 Industry experts since 1856

Whether you're putting pen to paper or dipping a quill into an ink well, we've got a calligraphy pen for every occasion.
Looking for the ideal tool for creating your own wedding invitations? Want a piece of artwork that will stand the test of time? Just looking for a pen to create beautiful artwork?
No matter your needs, if it's calligraphy you're creating, we've got you covered.
Bold colour and an eye for detail, Hand lettering is quickly becoming our favourite way to make a mark!
Our unique Callicreative range has italic markers, fineliners and brush pens, perfect for writing on any material and making your writing stand out from the crowd.
We've also got a selection of classic pens to improve handwriting of youngsters and those more experienced, including the colourful Manuscript Clarity!

Nothing better completes the perfectly wrapped present or lovingly written letter than a wax seal, making sharing gifts that extra bit special.
With a selection of colours and stamps, we've got styles to make every occasion a little bit more special.

Know somebody who has got everything or just looking for the ultimate calligraphy collection?
We've got a beautiful selection of our historic calligraphy sets, presentation sets and extra special collections to give your loved-one, best friend or colleague a present they'll never forget.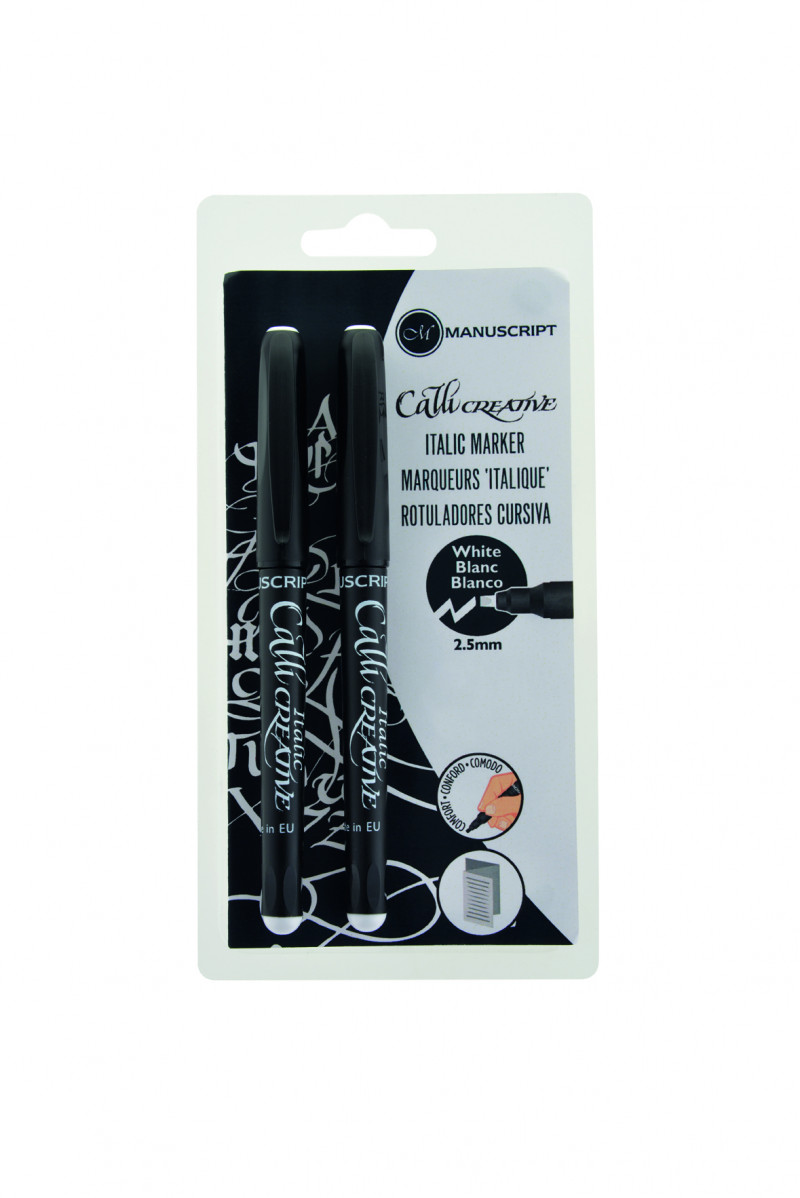 WHITE MARKERS

Simple but effective. Bringing black to life, these Callicreative White Markers are bold!
MONOGRAM & SEALING SETS

A selection of gorgeous sets for gorgeous wax sealing!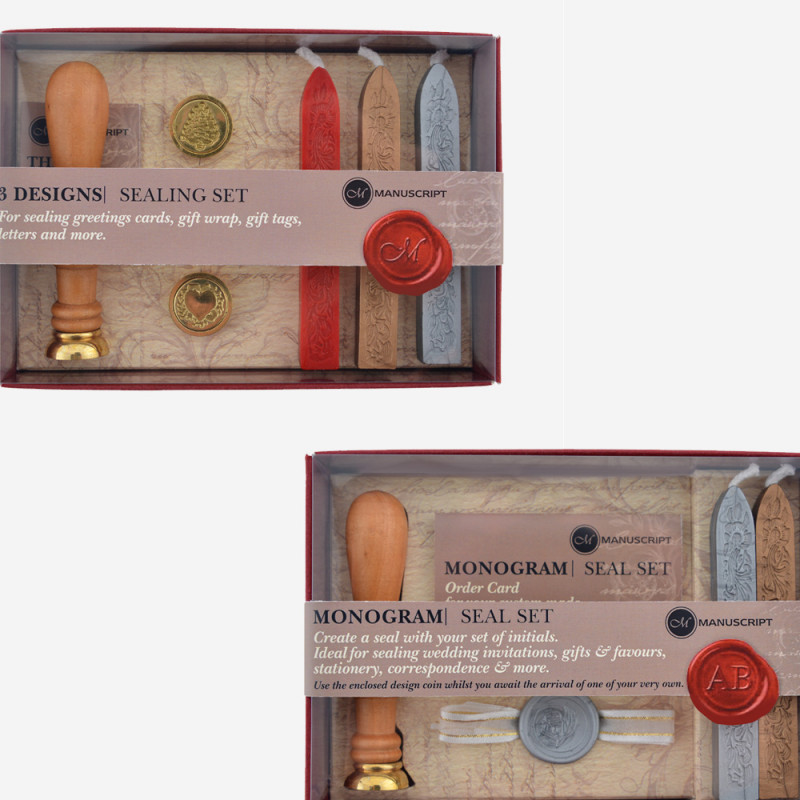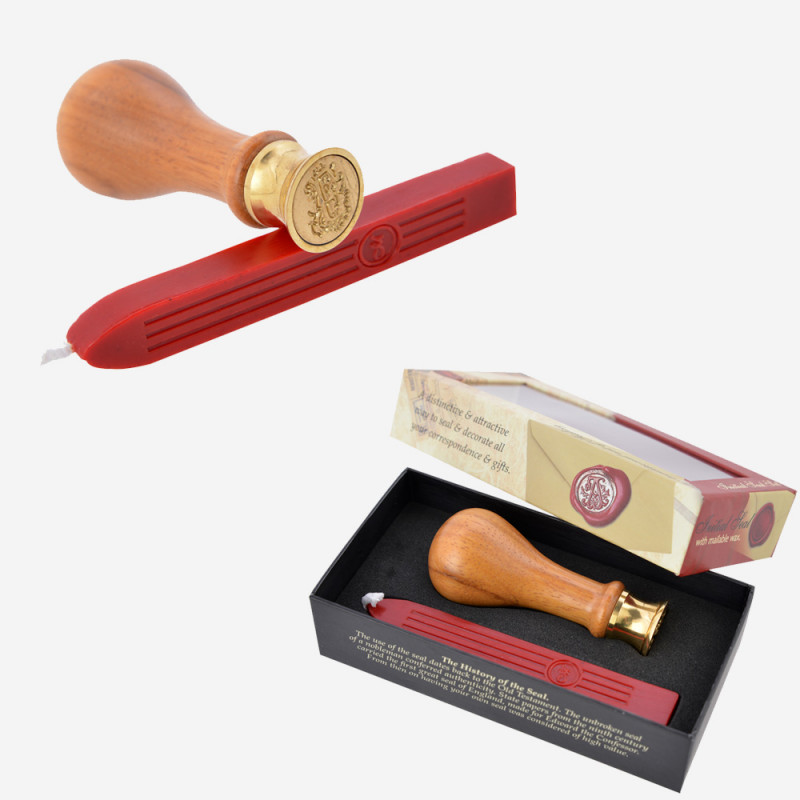 INITIAL SETS

From Adam to Zac, we've got wax seals for every letter of the alphabet!
ML1856 TURQUOISE OCEAN & NORTHERN LIGHTS

Inspired by the turquoise waters of the worlds oceans, the ML1856 Turquoise Ocean's pearlescent resins reflect differently in changing lights. Whilst the ML1856 Northern Lights is the perfect example of a modern day fountain pen made to last from luxurious British craftsmanship. A fountain pen which will last a lifetime.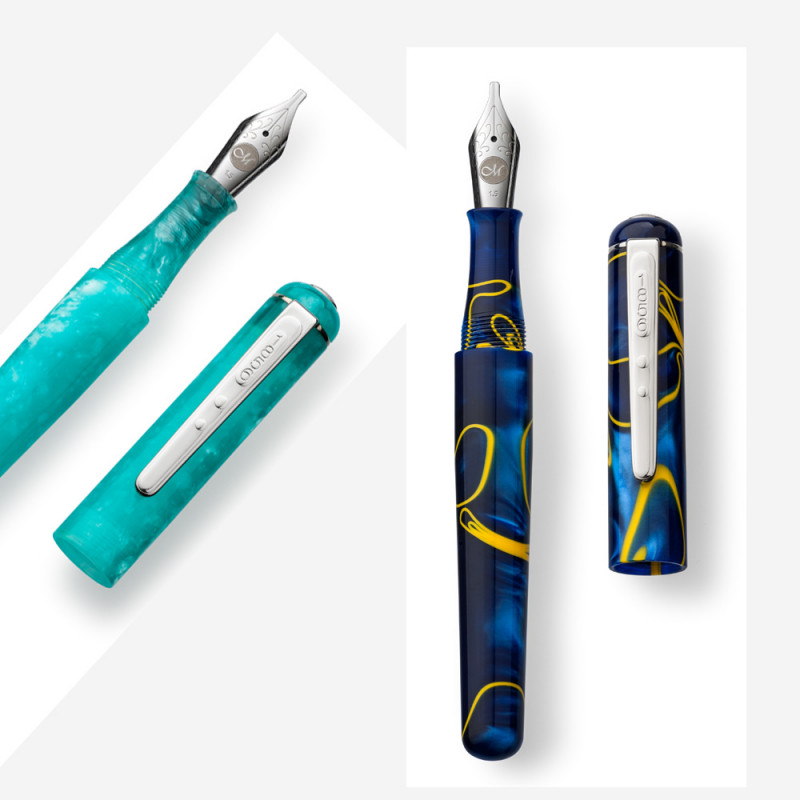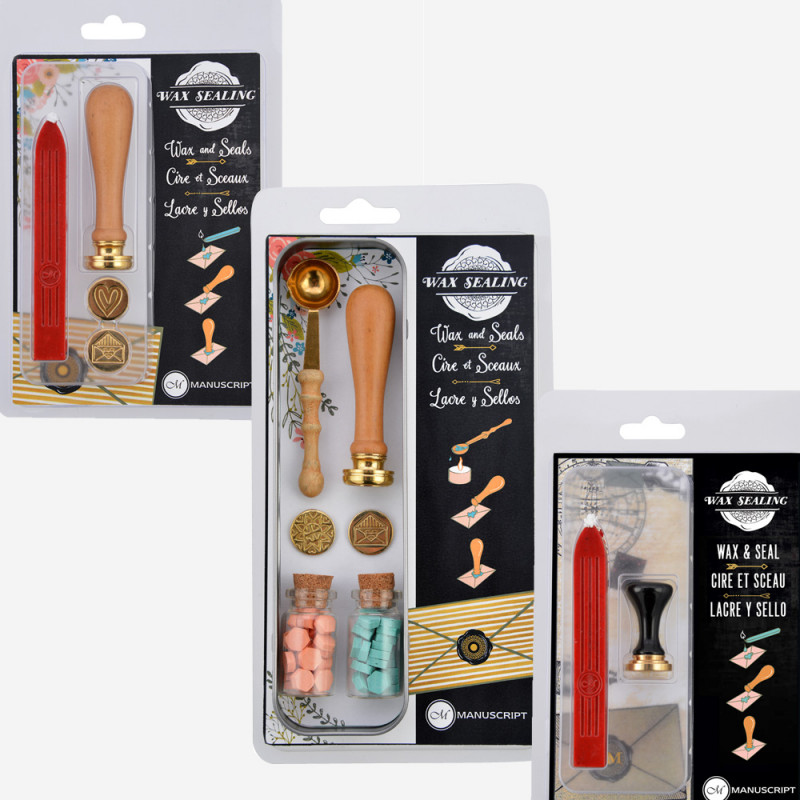 SEALING SETS
Add a touch of class to each and every letter with our selection of sealing sets, all containing wax, a stamp and a coin of your choice!
CALLICREATIVE FLEXI MARKERS

Make your own mark with these Callicreative Flexi Markers - the flexibility of a brush combined with the precision of an italic tip! Flexible creativity for putting your style into every design!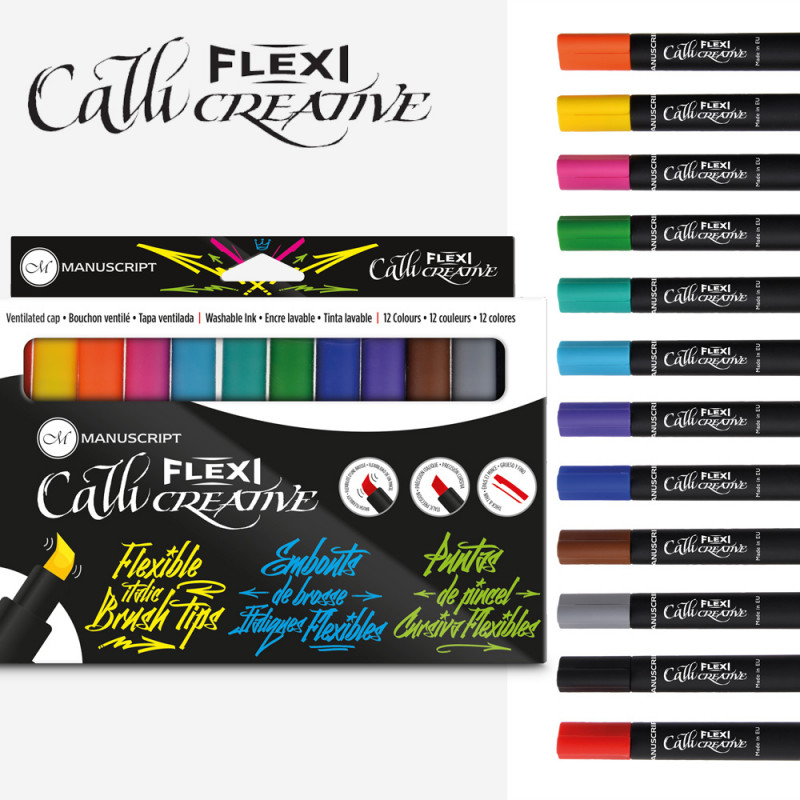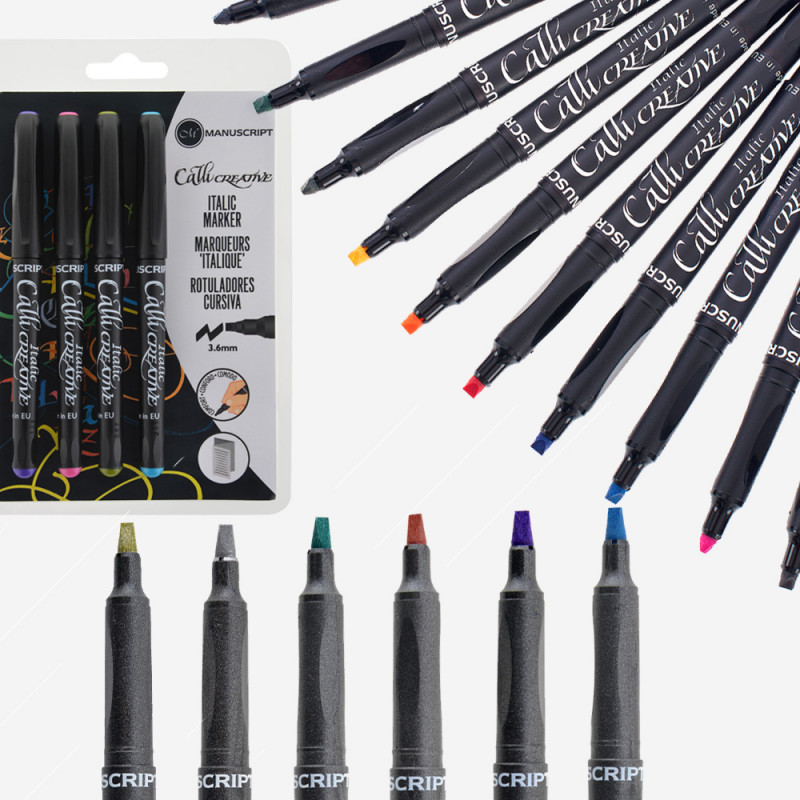 CALLICREATIVE MARKERS

A spectrum of shades for every style. Whether its fine or broad, we have it in every colour. Make your calligraphy sparkle and shine with a selection of italic markers in metallic shades - these pens are gold standard!
ITALIC MARKERS

Combining the traditional with the innovative, make your artwork last with our selection of markers available in varying widths. Whether its right-handed or left-handed, we are handling it.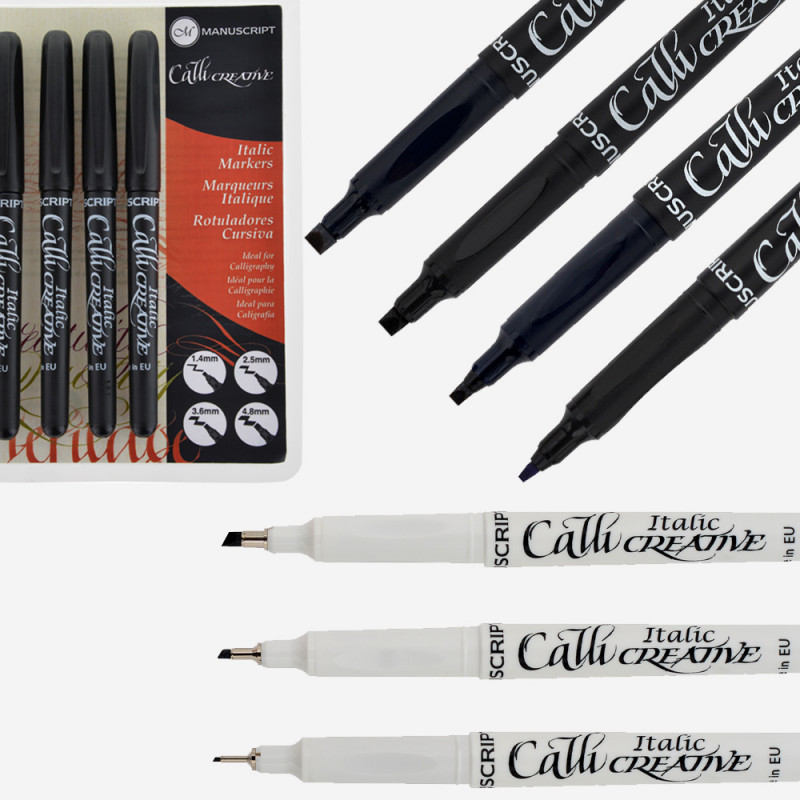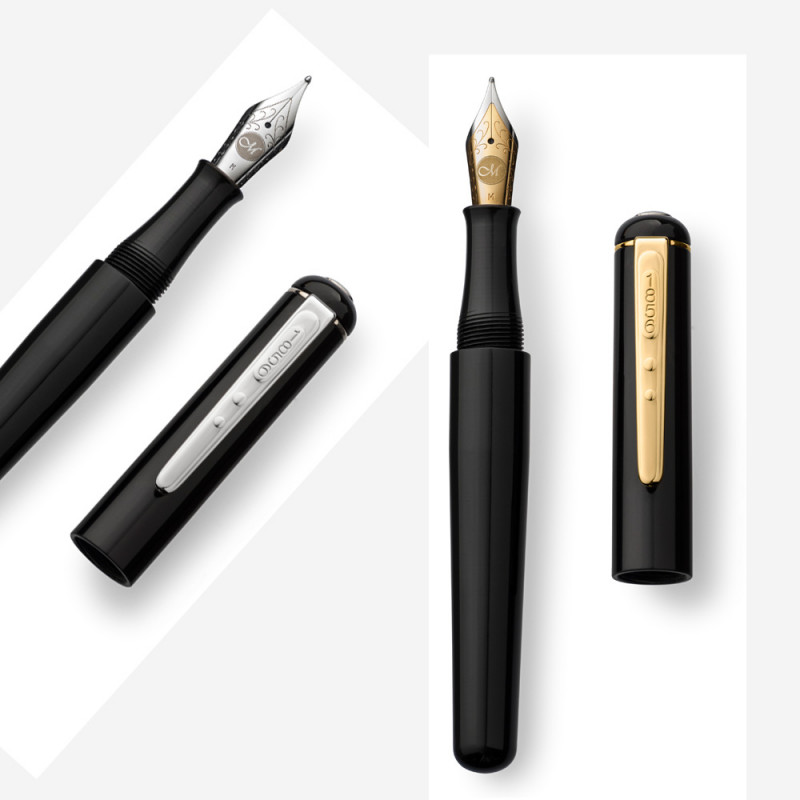 ML1856 MIDNIGHT

Combine a timeless black body with a expertly created nib for perfect writing every time.
ML1856 PURPLE MIST & MOLTEN LAVA

Handmade from the finest Italian resins. The unique designs of Purple Mist and Molten Lava combine years of heritage with inspiring design to create the perfect writing instrument.