HISTORICAL GIFTS

Know somebody who has got everything or just looking for the ultimate calligraphy collection?
We've got a beautiful selection of our historic calligraphy sets, presentation sets and extra special collections to give your loved-one, best friend or colleague a present they'll never forget.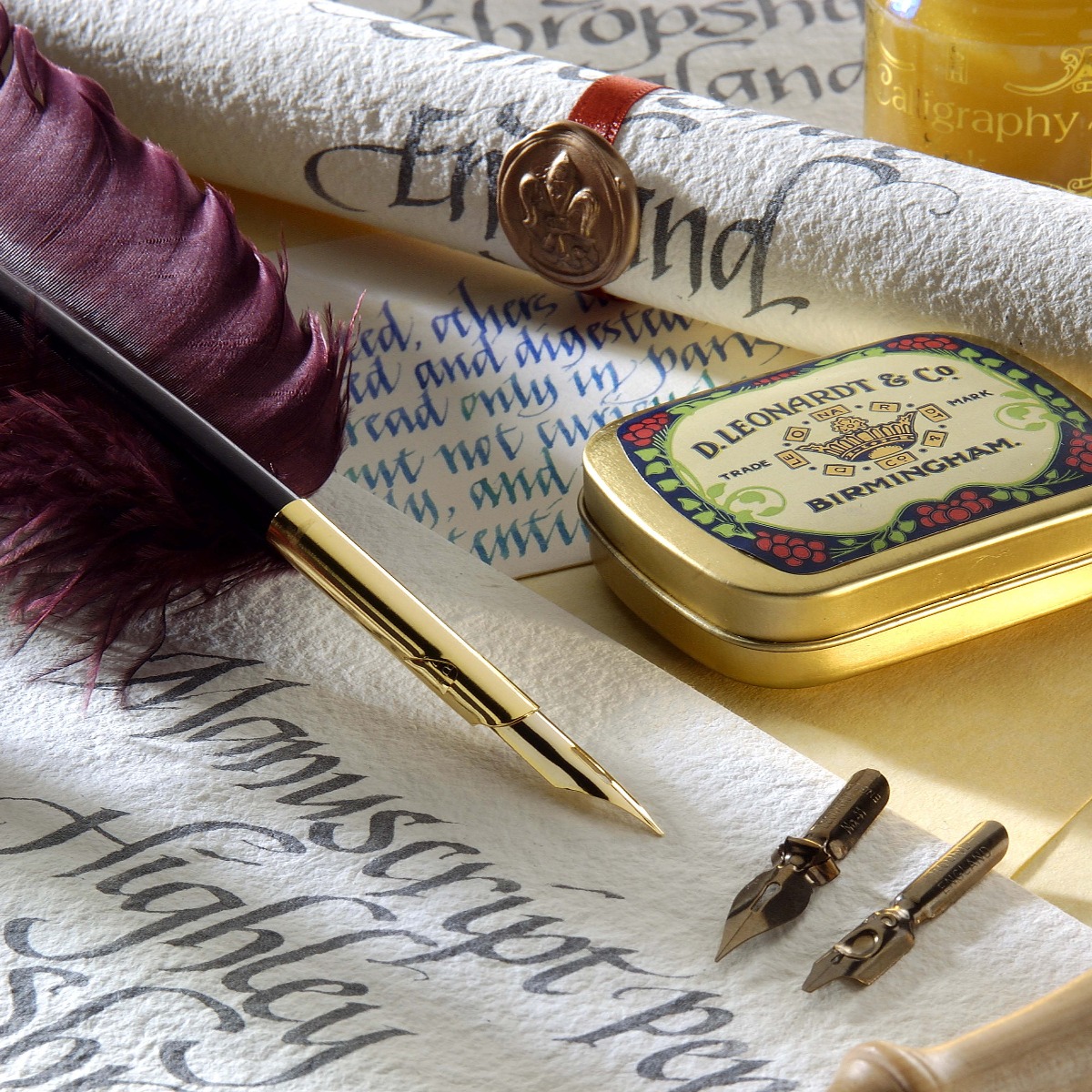 Industry experts since 1856

Nothing says 'I love you' like the gift of writing! With our gorgeous gift sets, you can have a present that wow's or just an ultimate collection for yourself - with a vintage twist!

An extra special gift, hand-crafted by Manuscript. Suitable for every calligraphy style, crafty creative or keen writer!

Designed for calligraphers, artists and art lovers alike. The ideal gift or personal artist accessory. 12 carefully selected nibs, 2 pen holders and a selection of inks are finely finished in a wooden box.

Beautifully presented in a wooden case, its the ideal gift for every discerning scribe.