CALLICREATIVE MARKERS

Looking to make your mark? Our innovative Callicreative markers are the place to begin. Create lettering and calligraphy like designs in bold colour with marker pens like no other!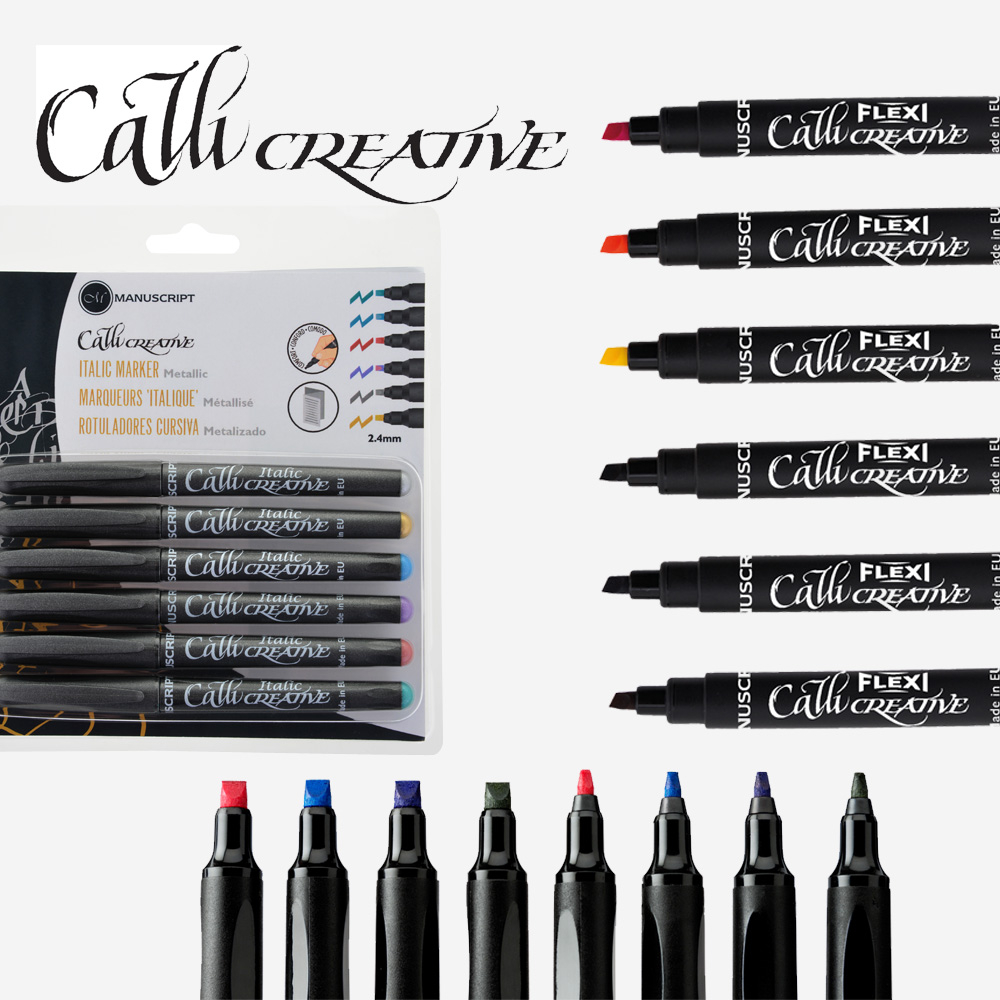 Industry experts since 1856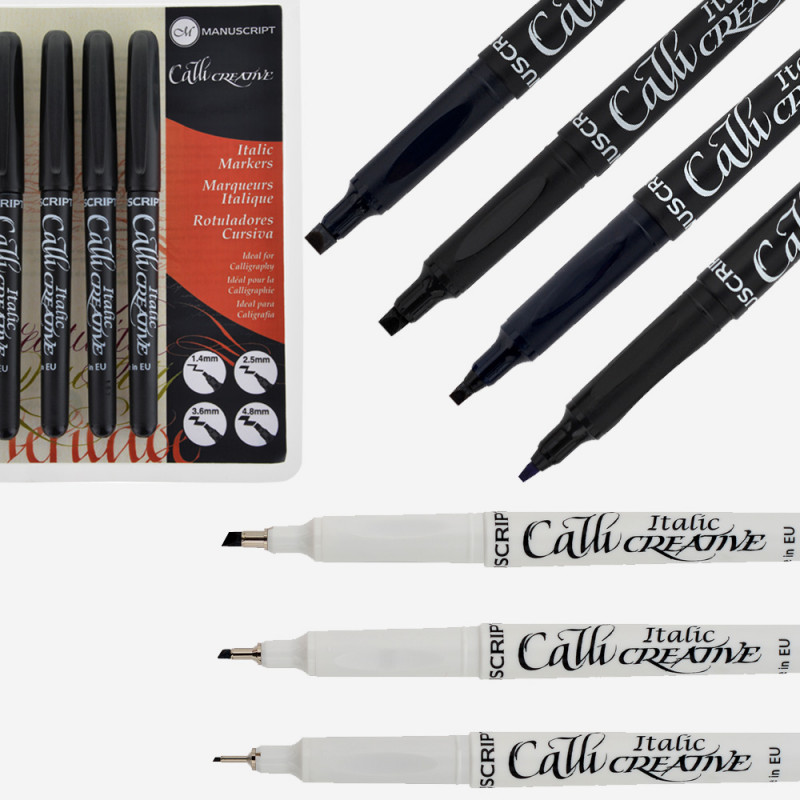 ITALIC MARKERS

Combining the traditional with the innovative, make your artwork last with our selection of markers available in varying widths. Whether its right-handed or left-handed, we are handling it.
CALLICREATIVE MARKERS

A spectrum of shades for every style. Whether its fine or broad, we have it in every colour. Make your calligraphy sparkle and shine with a selection of italic markers in metallic shades - these pens are gold standard!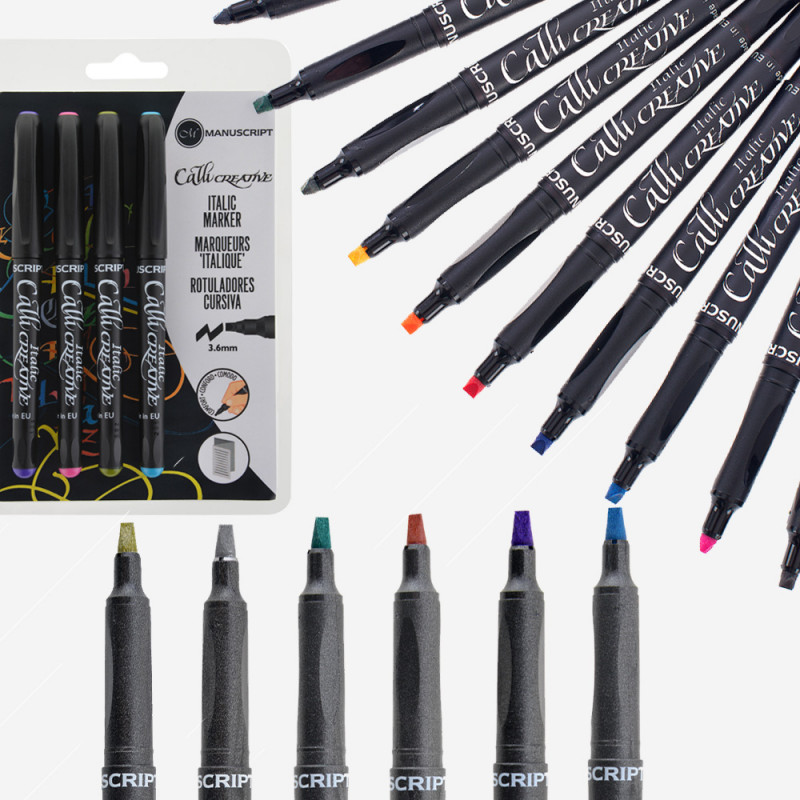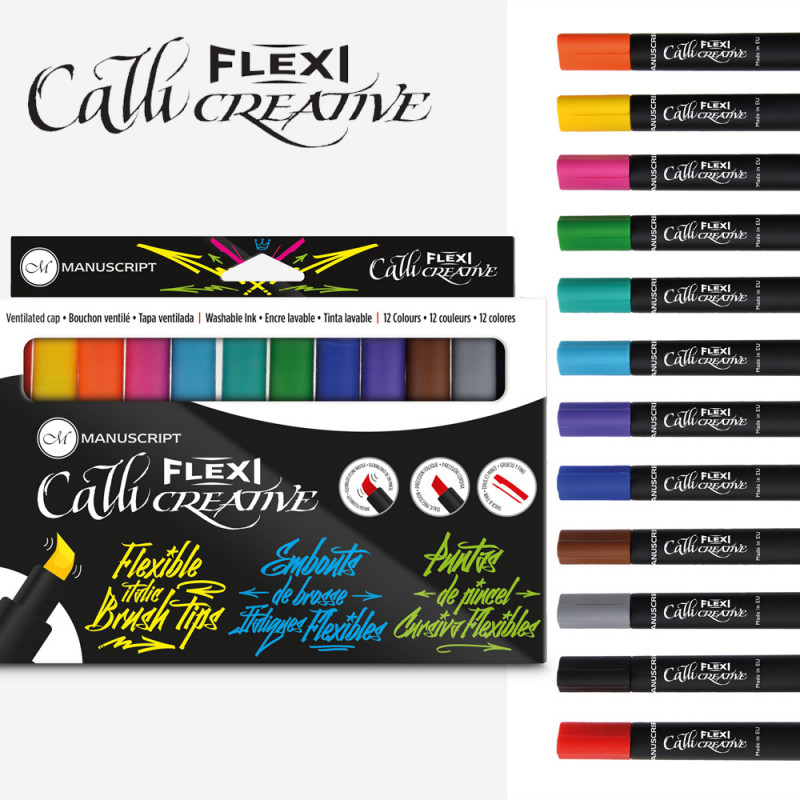 CALLICREATIVE FLEXI MARKERS

Make your own mark with these Callicreative Flexi Markers - the flexibility of a brush combined with the precision of an italic tip! Flexible creativity for putting your style into every design!
WHITE MARKERS

Simple but effective. Bringing black to life, these Callicreative White Markers are bold!