STATIONERY

For beautifully disciplined handwriting, you can begin drawing beautiful letters from small pieces of paper to grander pieces of artwork. Manuscript's stationery collection has both style and substance to keep you writing!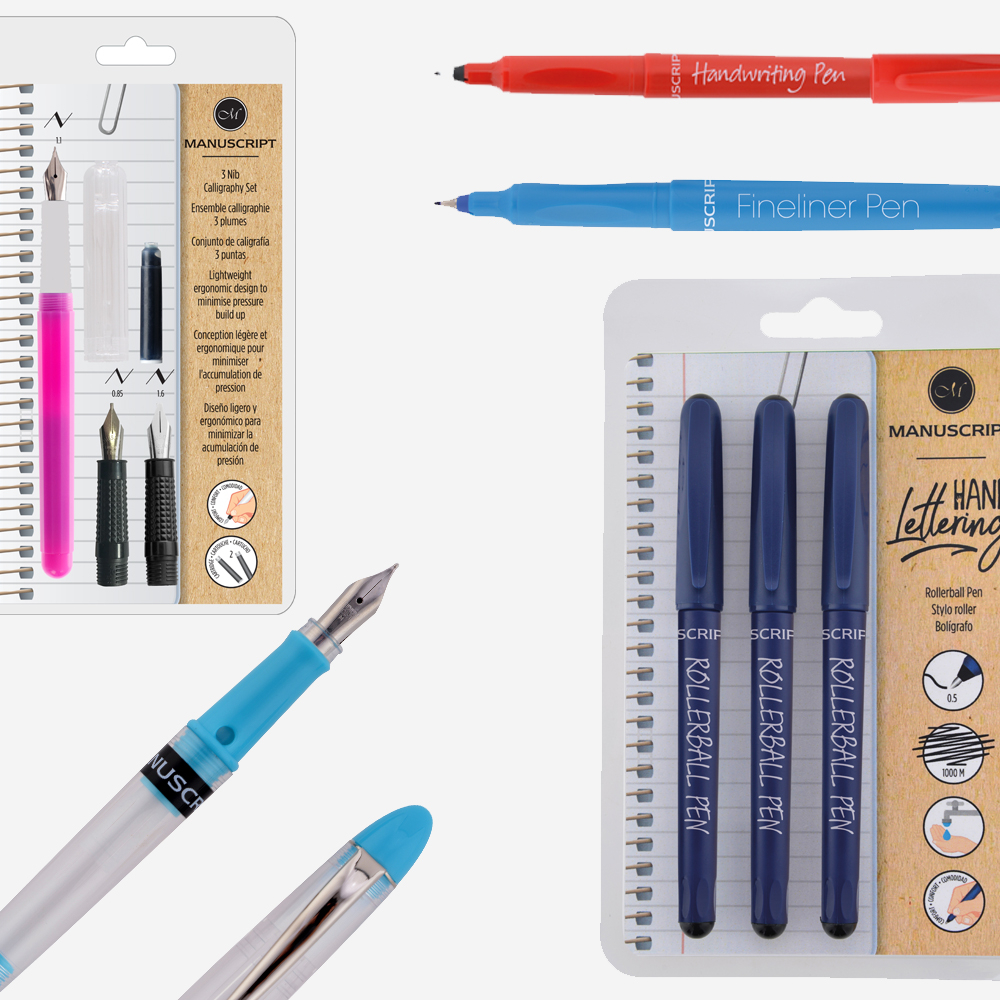 Industry experts since 1856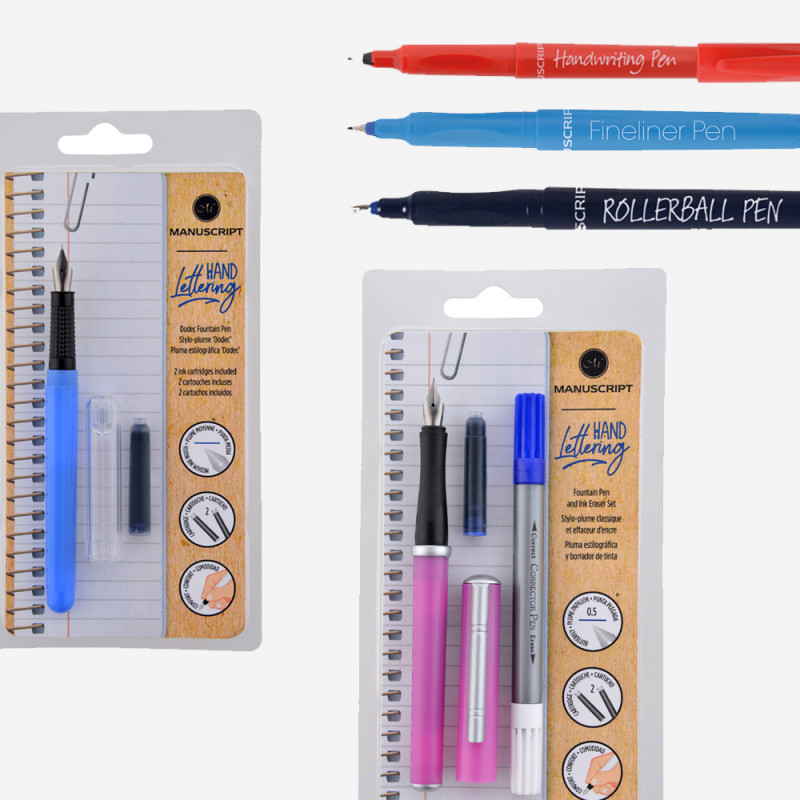 EVERYDAY WRITING

Who doesn't love stationery? We've got the a super selection for stationery addicts everywhere. We will keep you writing all day, every day!
CLARITY

New for 2018, the Manuscript Clarity Collection is the perfect tool for every day writing at home, at work or in school. With an Iridium nib and a bold body, you can be sure you can put pen-to-paper over and over again.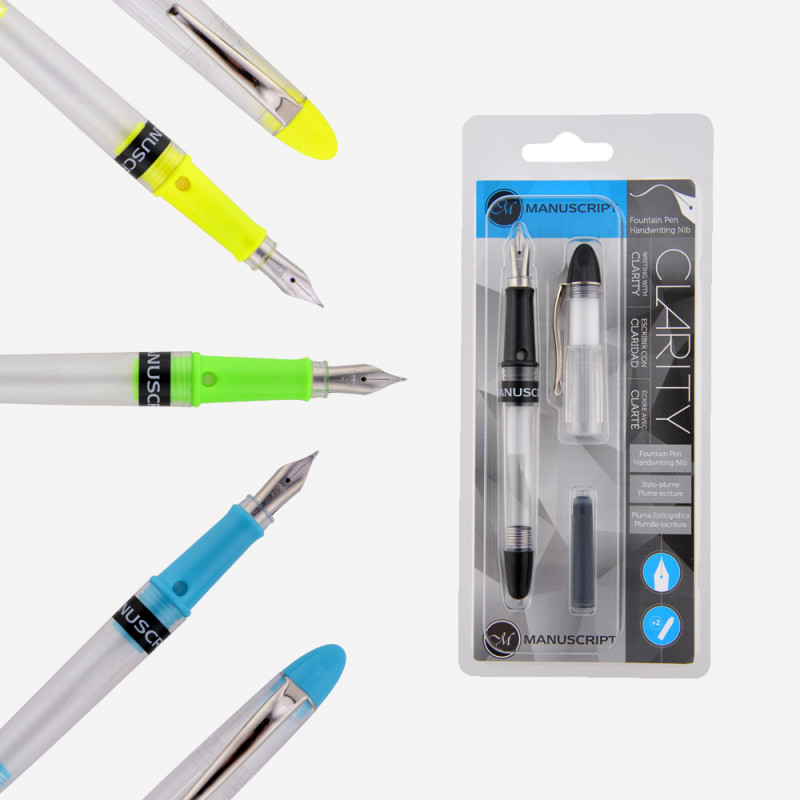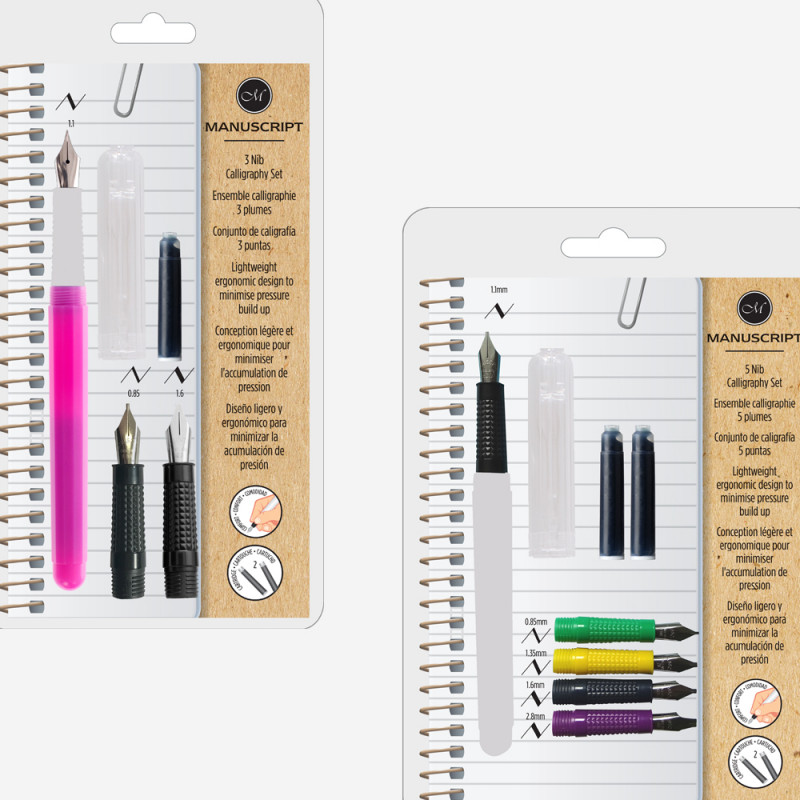 BEGINNER'S CALLIGRAPHY

New to calligraphy? Why not look at our beginners calligraphy sets to get you started? Each set contains a step by step leaflet, making calligraphy easy!