PEN MODELS
Looking for a fountain pen? We've got you covered. Manuscript have a range of different pen designs that will make you want to put pen-to-paper time and time again.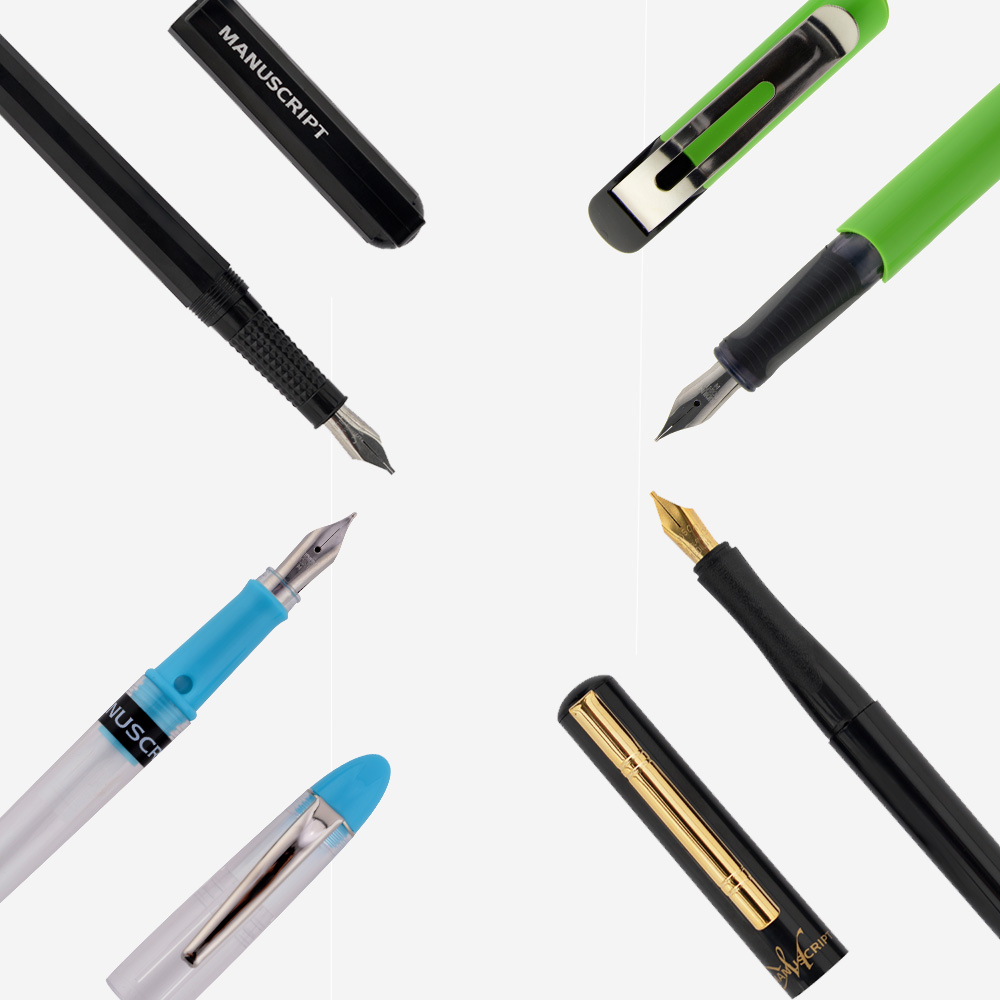 Industry experts since 1856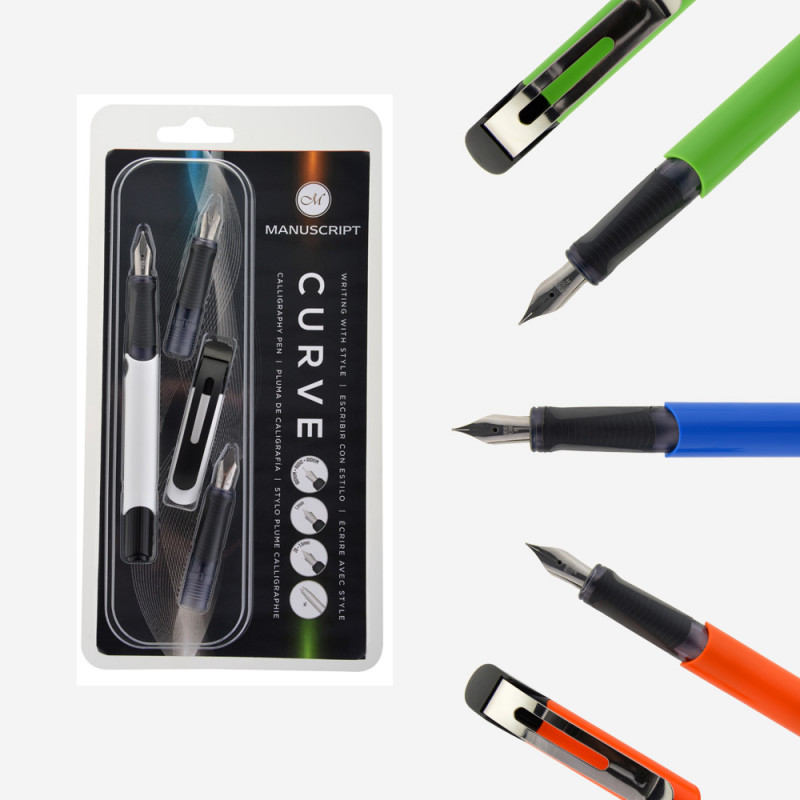 THE CURVE PEN

A pen to suit your style without scrimping on substance. The Manuscript Curve collection is a new innovation for 2018 in white, orange, blue and green. Plus, the Manuscript Curve comes in a bumper set with a trio of different nibs for a variety of writing styles.
THE CLASSIC PEN

Combine elegance and efficiency with the Classic Pen. With a range of nib widths available to choose from, this pen offers the comfort of a fountain pen whilst creating clear defined writing through the precision of the point cut style of a dip nib.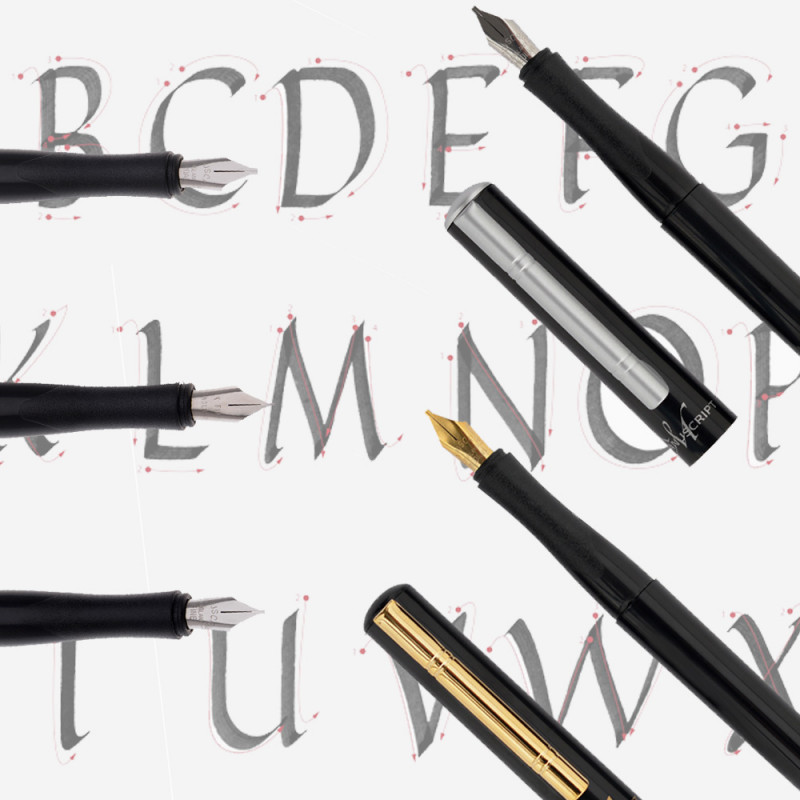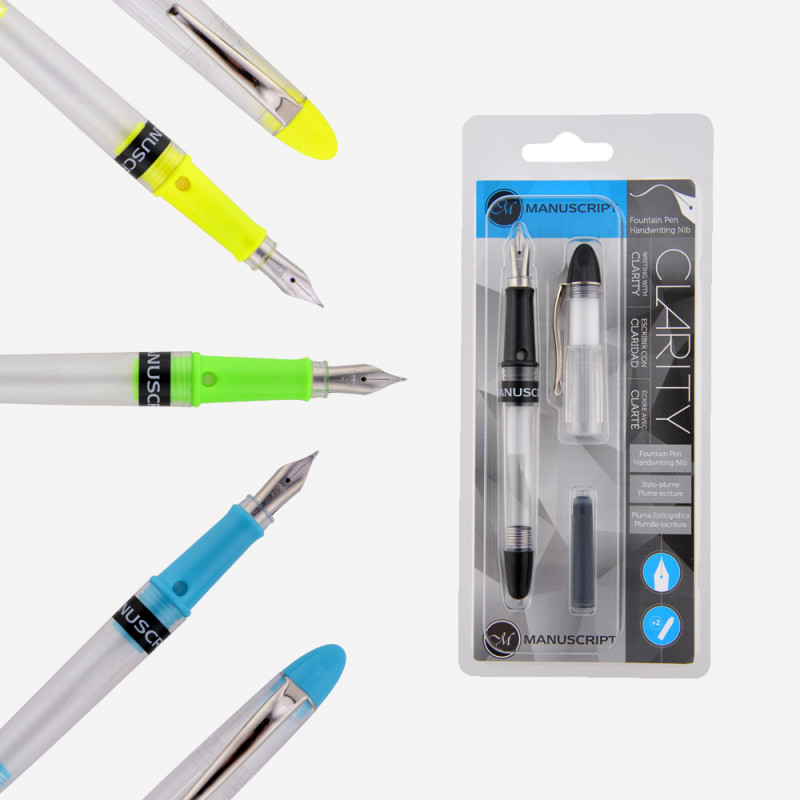 THE CLARITY PEN

The Clarity Fountain Pen combines style and function to give you the prefect writing instrument. Available in four stylish colours, this pen comes with a quality iridium handwriting nib suitable for everyday writing.
THE DODEC PEN

Our favourite go-to pen for everyday writing! The 12 sided barrel makes for a unique design for this Manuscript favourite. With a selection of nibs available, any writing style is possible with this classic.