INKS & ACCESSORIES
Every good calligraphy pen needs a calligraphy accessory to accompany it. We have an unrivalled selection to complete your collection!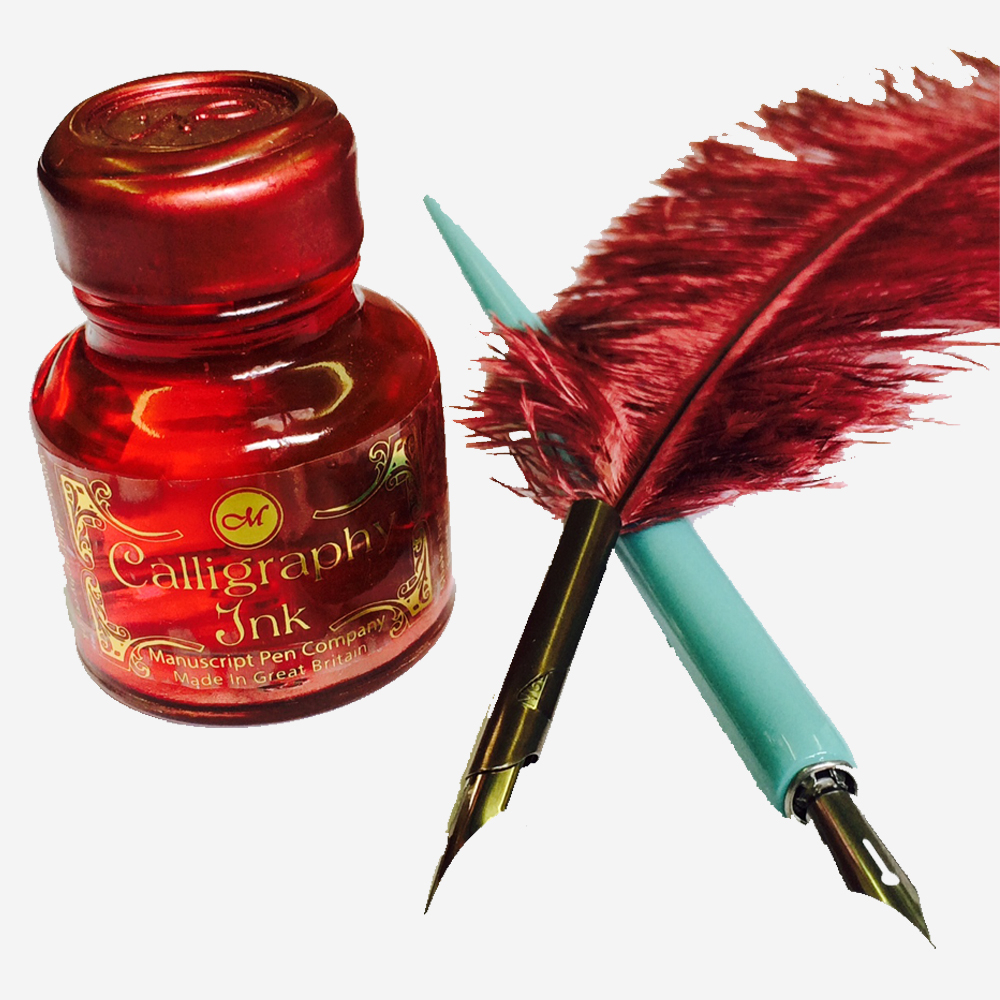 Industry experts since 1856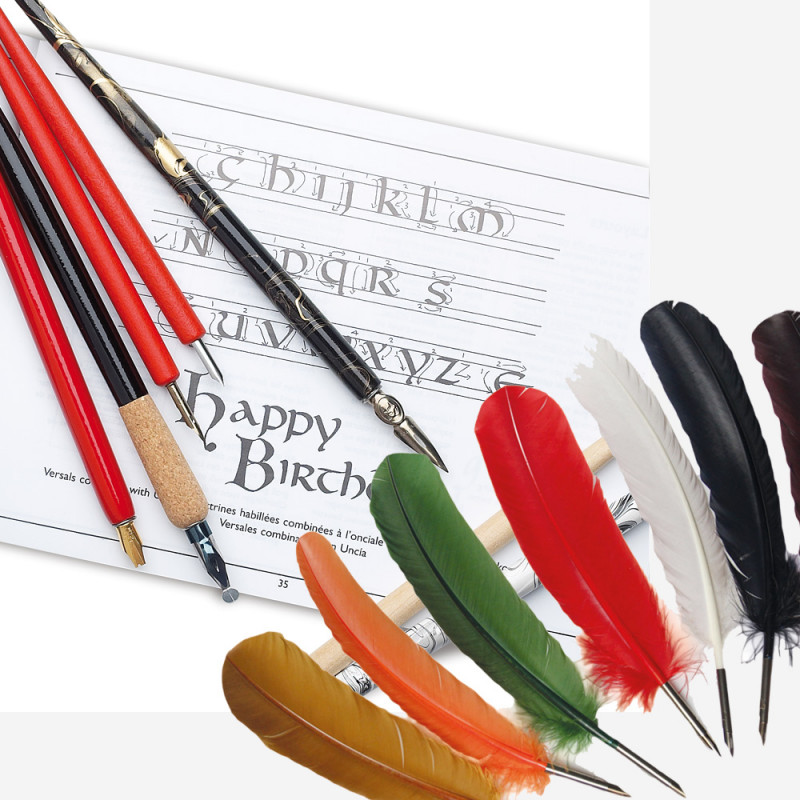 PEN HOLDERS

From the more traditional quill pen to ergonomic and colourful dip pen, Manuscript has a dip pen holder to suit all tastes. Partner them with our expertly created Leonardt nibs for an perfect piece of stationery.
CALLIGRAPHY INK

A pen is only as good as the ink it contains! Whether its Gift, Acrylic or Chinese ink we've got a selection of inks in all colours to make your mark!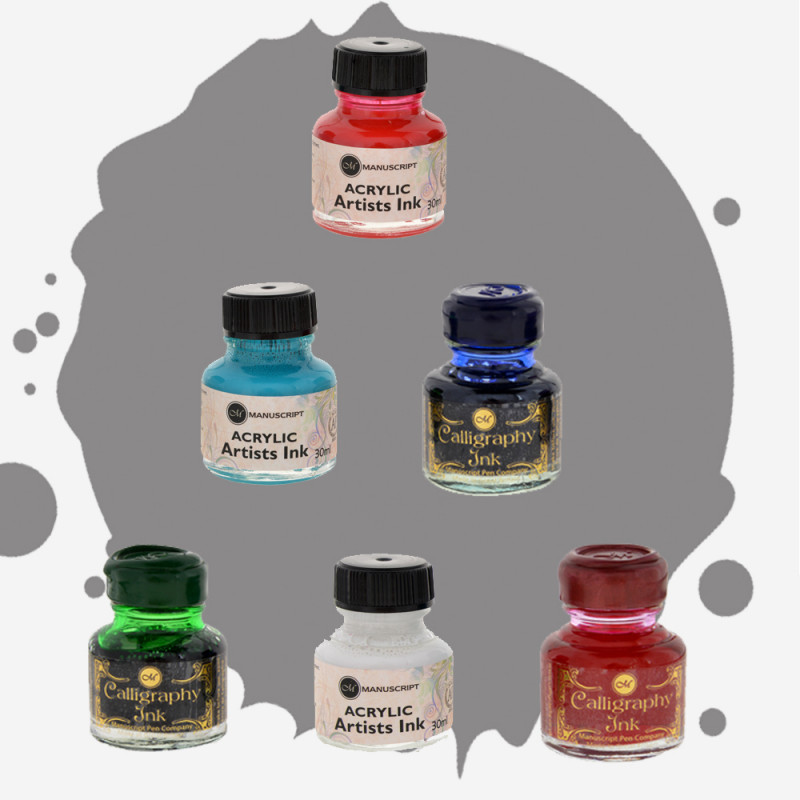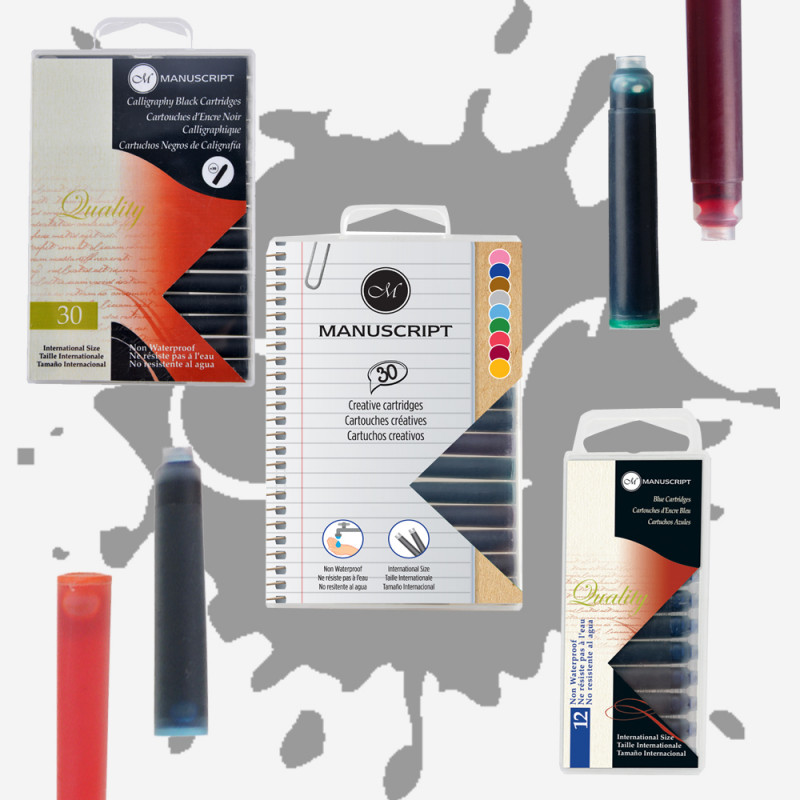 CARTRIDGES

Used up all your ink or looking for a change of colour? We've got cartridges to fit every pen in our collections to make sure your art never has to stop!