FOUNTAIN PEN COLLECTION
A traditional and beautiful way of creating. Our range of fountain pen sets are suitable for anyone from your beginner to your experienced calligrapher. Our nibs have been delicately made in the UK to the highest standard ensuring the perfect writing experience.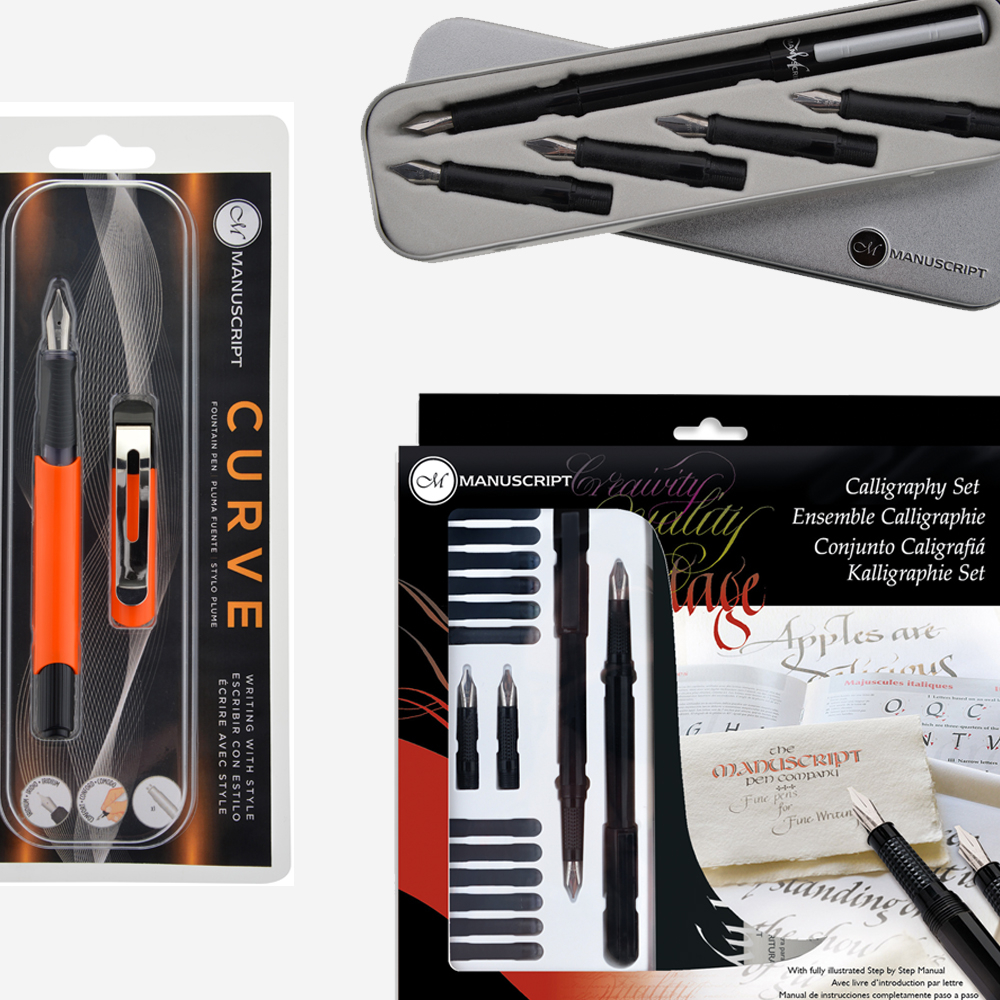 Industry experts since 1856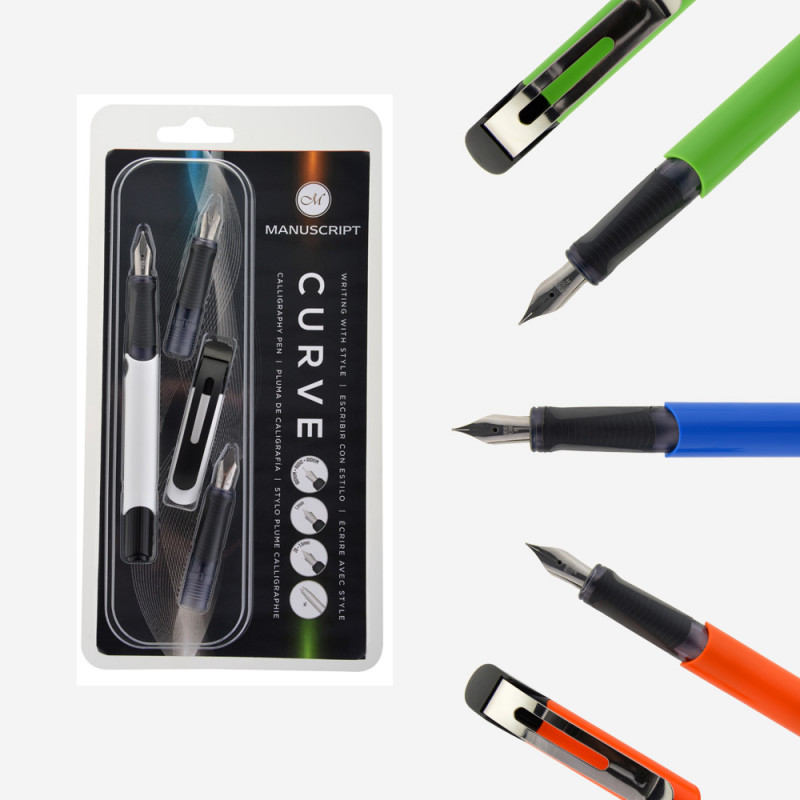 THE CURVE RANGE

A pen to suit your style without scrimping on substance. The Manuscript Curve collection is a new innovation for 2018 in white, orange, blue and green. Plus, the Manuscript Curve comes in a bumper set with a trio of different nibs for a variety of writing styles.
FOUNTAIN PEN SETS

Our bumper fountain pen sets have all you need to get started with calligraphy! Starting with a Beginner's Set to the Deluxe Calligraphy Set featuring nibs of all styles, you'll be spoilt for choice. Plus, all our our fountain pen nibs are expertly crafted here in Britain.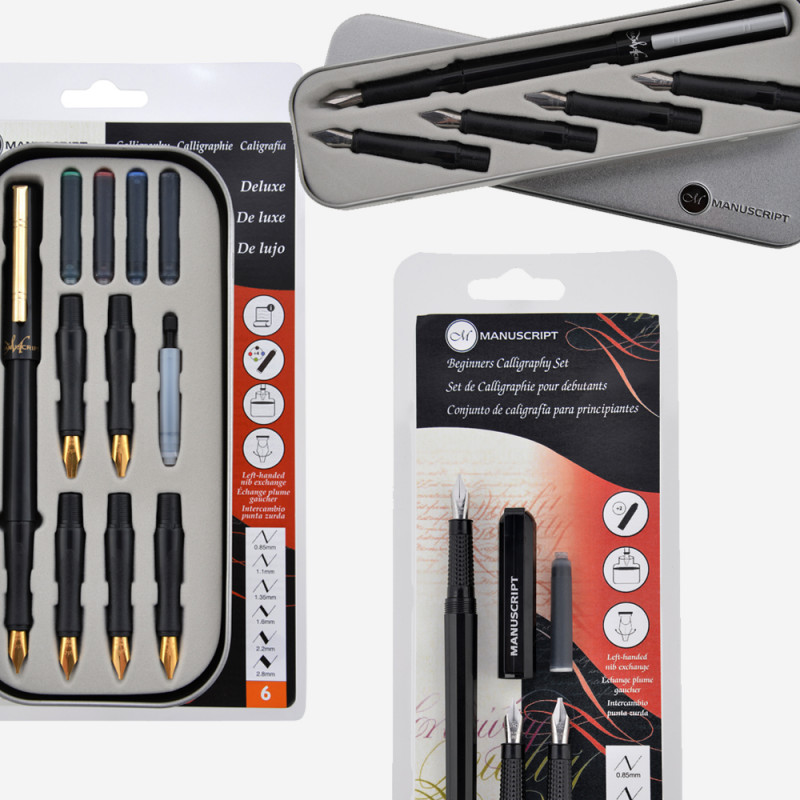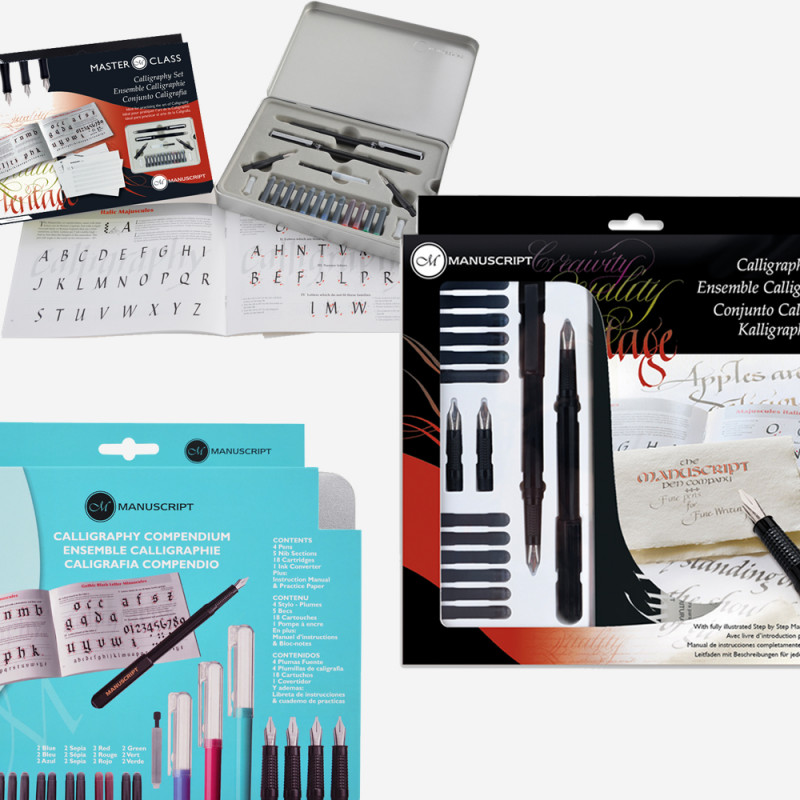 CALLIGRAPHY GIFT SETS

Nothing says something special like a gift expertly crafted by Manuscript Pen Company. Get your loved one or friend started on their creative journey with a huge selection of calligraphy gifts, across all styles.