WILLIAM PENN

A note can change the world! Quikrite is a modular system of replaceable notebooks. Designed to enhance your productivity, the organizer helps you streamline your everyday tasks with ease. Why carry a separate notepad, pen, power bank, flash drive and cardholder when you can have them all in one? Designed to improve productivity, the range of Quikrite notebooks cater to your everyday needs.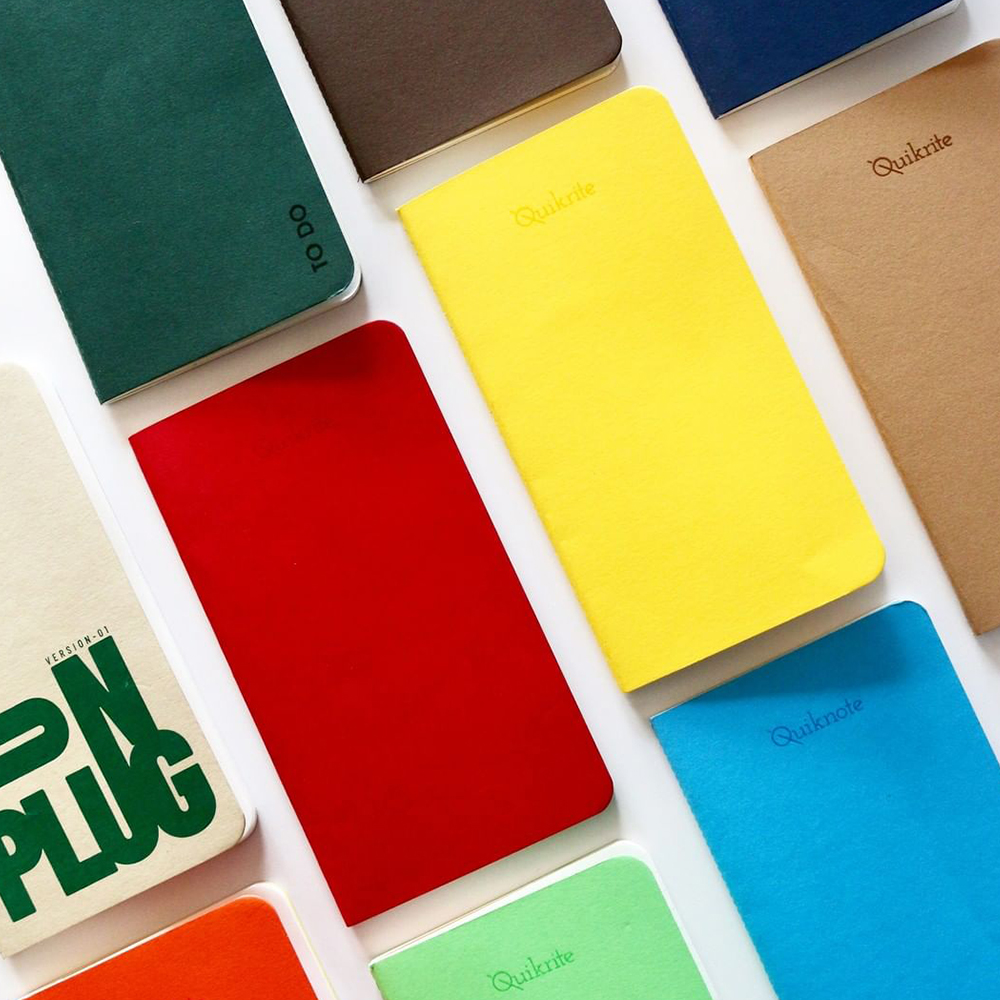 Industry experts since 1856
QUIKRITE COLLECTION

Designed to improve productivity, the Quikrite Journal System is designed to enhance your productivity!
It is a flexible system that allows multiple notebooks, known as Quikfills (can hold up to 4 at any point in time) to be maintained within a journal. Which means you can maintain different refills for different subjects.
Quikfills are available in different colors - which means you can distinguish subjects by colour. Quikfills are available in different formats – plain, ruled, scan, dot grid, graph, coloured, to-do, goal, twin and unplug.
All pages in the refills have page numbers that allow you to maintain an index and never miss that million-dollar idea.
They are slim, 72 pages. It can be used as a notebook on its own or within the journal along with other refills.
Refills are made from 80 gsm paper, with a few perforated sheets which allow you to tear and handout or retain important notes.
The Quikrite journal comes in a exclusive box which doubles up as an archive for all your Quikfills making it easy to retrieve past notes.