PININFARINA SEGNO
Pininfarina Segno push the boundaries of innovation with their unique writing instruments. Crafted in Italy, Pininfarina create revolutionary designs that are made to stand the test of time. Each piece has a thought process like no other, combining heritage, cutting-edge technology and exceptional design. Pininfarina's collections are sure to grab attention for not only their inspiring designs but for their answer to sustainable writing tools - thanks to their patented Ethergraf technology. Contact us now for more details.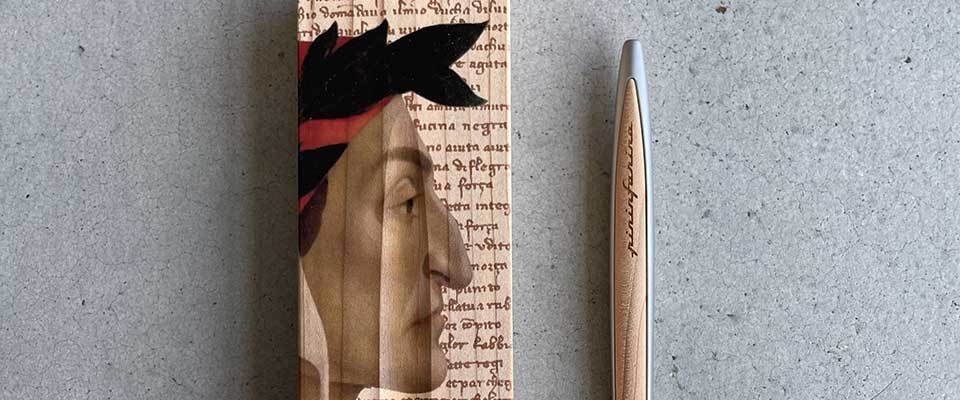 Industry experts since 1856
MASERATI SLIDER
Introducing Pininfarina's Maserati Slider. The first ink writing instrument created exclusively for the Maserati writing & accessories project. In a perfect balance between innovation, purity of form and ergonomics, is born the new SLIDER, with its body in milled aluminum with midnight blue details, typical of the Modenese house.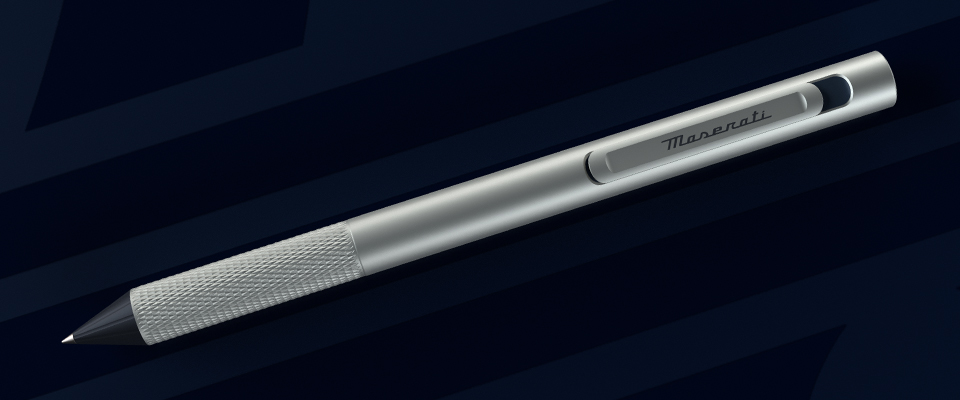 PININFARINA BANKSY COLLECTION 2023
PININFARINA SEGNO MODULA COLLECTION 2023
Modula is the latest addition to Pininfarina Segno's Forever collection. A multifunctional stylus, born from the collaboration with the designer Luigi Trenti, with an innovative design including a double tip. By unscrewing the various modules, it can be used with either a graphite tip or with an ink tip. Modula can be composed of different componenets, obtaining a more versatile instrument. Available in three colour variants: blue, black and red.
PF TWO
Pininfarina's PF TWO - Red Dot Award Winner for 2021. A writing instrument with heaps of style. Following the success of the PF ONE Pininfarina introduced the second edition in 2021 and the PF TWO is already making strides in the writing instrument world. A light pen with ergonomic design crafted with micromechanical work on aluminium. Find out more.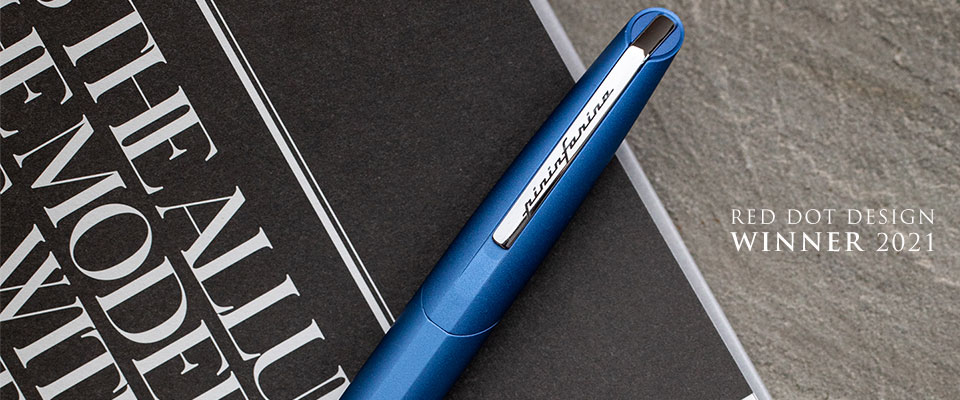 PF ONE
Pininfarina's PF ONE - A new way of understanding luxury. PF ONE has a strong stylistic identity with bold lines. Pininfarina has also introduced the PF One Fountain Maserati Edition - a writing instrument paying homage to the Maserati brand with stunning detail and essential lines. Also available in ballpoint.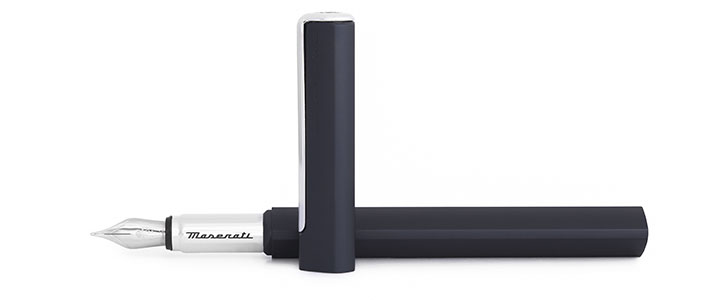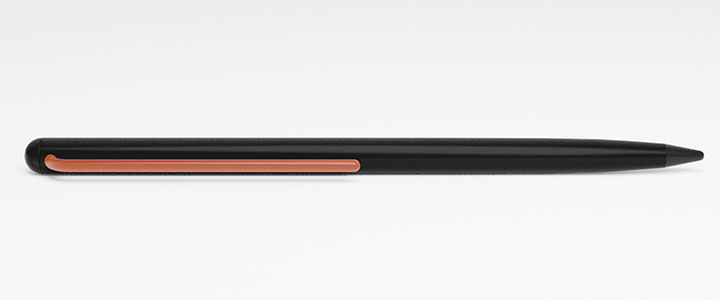 GRAFEEX
GrafeeX is an innovative material obtained through a revolutionary process of sintering individual graphite particles. The result is a brand new compound that changes the concept of a pencil whilst maintaining the distinctive marks of a pencil. The GrafeeX tip, assembled on a matte black aluminum stem, combined with a uniquely designed clip, guarantees a durability far beyond that of a normal pencil.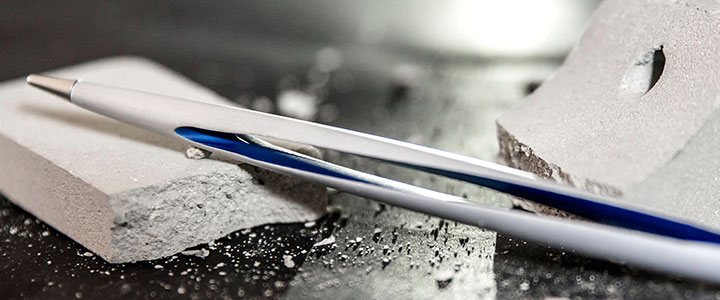 AERO
Pininfarina's Aero is neither a pen nor a pencil. It is a writing instrument like no other. With patenteted technology the Ethergraf tip is a tehnologically advanced anodised aluminium alloy which when it comes into contact with paper, oxidises. The reaction produces a soft, delicate line like a pencil but the permanence of a pen.
SPACE
Futuristic and out-of-this-world, the Pininfarina Space writing instrument takes writing to a whole new level. Crafted entirely from magnesium with an Ethergraf anodised aluminium tip, this ultra-lightweight product is an exquisite blend of technology and design. As this model does not require the use of ink - Pininfarina's Space can be used by astronauts - how amazing is that!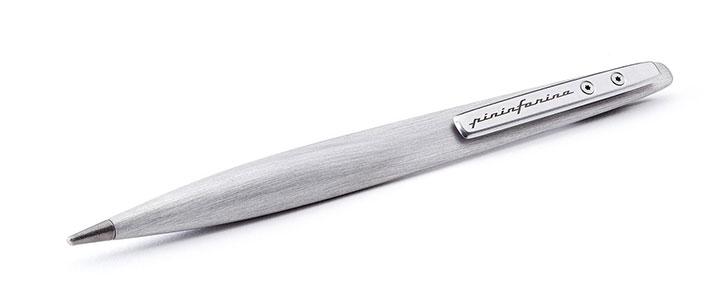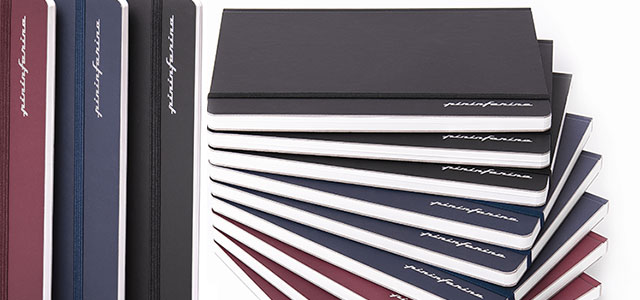 PININFARINA NOTEBOOK
Made in Italy, with its elegant and minimalist design, the Pininfarina Notebook is the perfect complement to Pininfarina Segno's writing instruments range. A soft touch hard cover with elastic closure encloses 128 pages made of Stone Paper, an ecological alternative to normal cellulose paper that does not involve cutting down trees or using water and/or aggressive chemicals, supporting the environment and its protection.